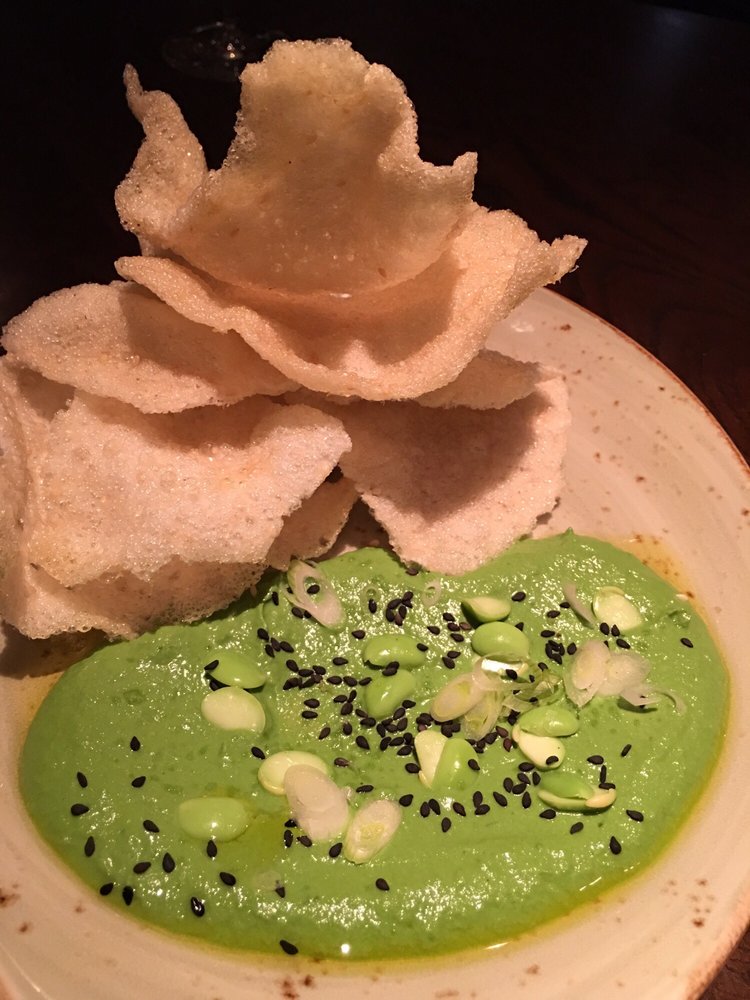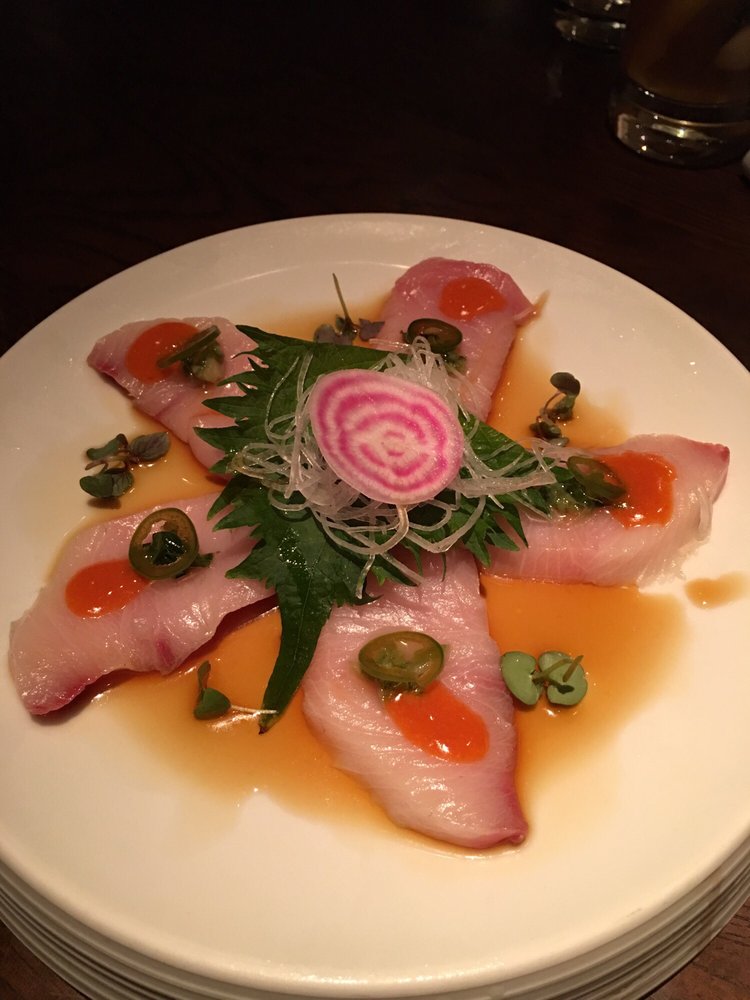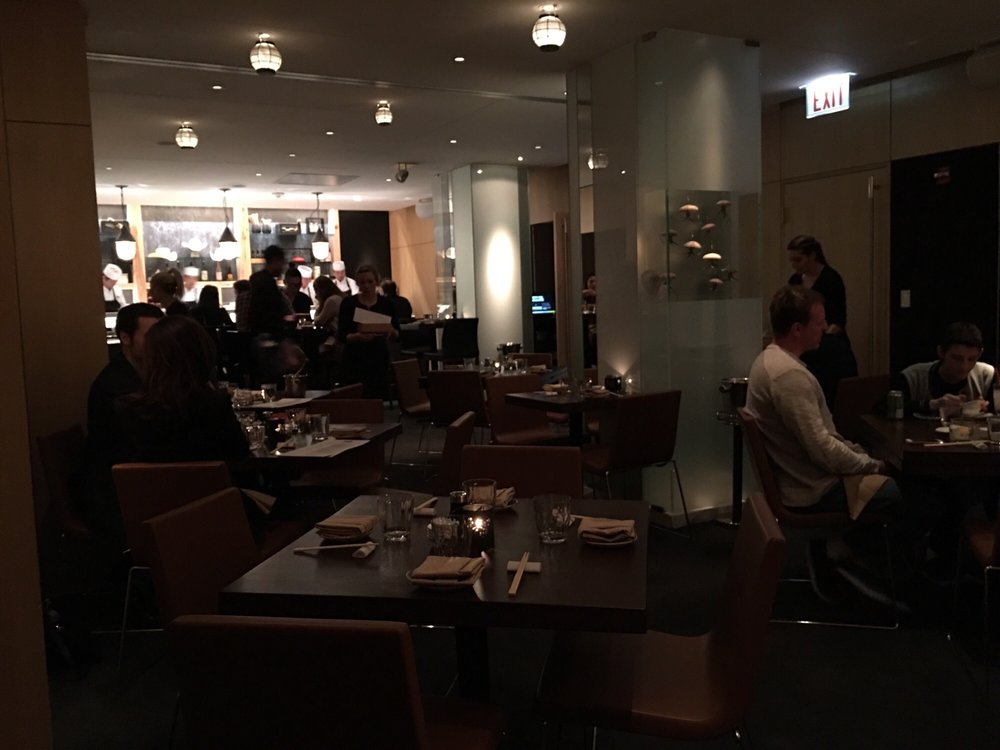 ***** (5 stars)
I've had sushi all over the world, and some of it at very high end places. It seems most great cities have some exciting sushi places that focus on high quality sashimi, so I've always been surprised that I couldn't find a similar experience in Chicago, even though I tried all the highly rated suspects. So I was happy to see that Naoki now fills that gap.
Located in the former private dining room of L2O and Intro, and accessible only by literally walking through the kitchen, Naoki is a refined and fairly intimate space with a small sushi bar and about a dozen tables.
Clearly the thing to have here is the Naoki-Style Sashimi. These dishes each consist of five pieces of fish dressed with a subtle drizzle of sauce and topped with one or two morsels to enhance them. The two standouts were Salmon with spicy Ginger Soy and Endive, and the Hamachi with Aja Panca, Scallion and Ponzu. These range from $15 to $24 and are well worth the price.
The Edamame "Guac" was an interesting appetizer; it's fluorescent green, packs a slight kick, and is served with rice crisps. Tuna Tacos were fine, but the two very small tacos seemed extremely overpriced.
The regular sashimi offerings we had and the rainbow roll were no different than you'd get at many other restaurants, so stick with the Naoki-Style sashimi.
A thoughtful list of cocktails, sake, and some superb Japanese whiskies is supplemented by a short but excellent list of wines by the glass, and more offerings by the bottle. Standout beverages included the Six Corner Sling and the Nikka Taketsuru whiskey.
Service was helpful and attentive. Noise levels are energetic but not unreasonable.
Naoki
2300 N. Lincoln Park West
Chicago, IL 60614
(773) 868-0002
http://www.yelp.com/biz/naoki-chicago