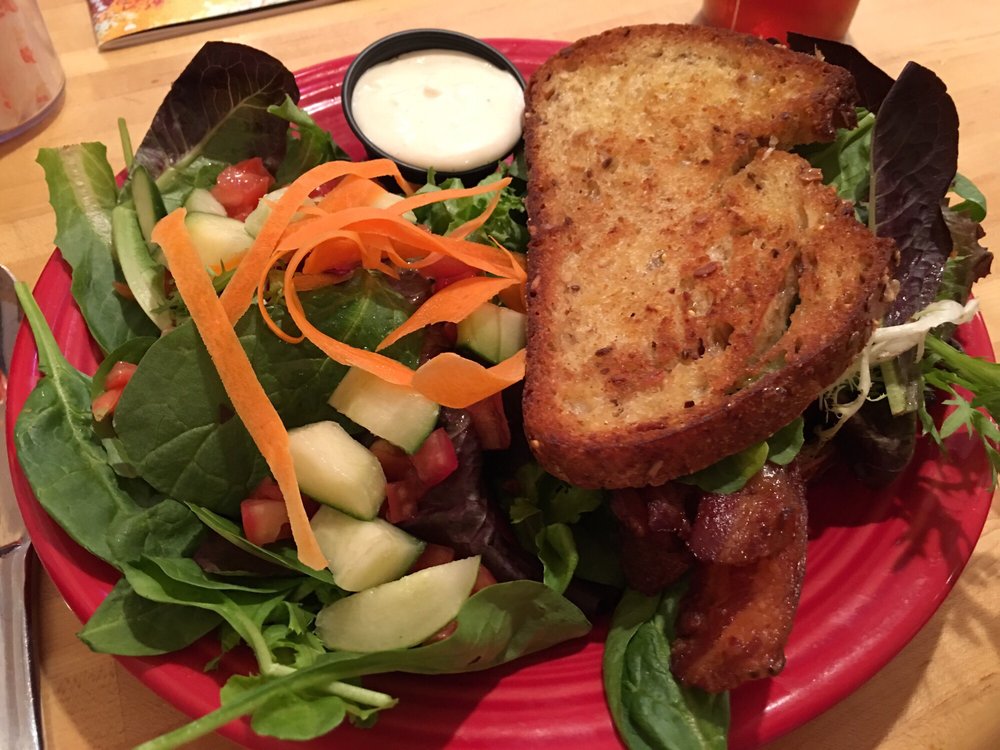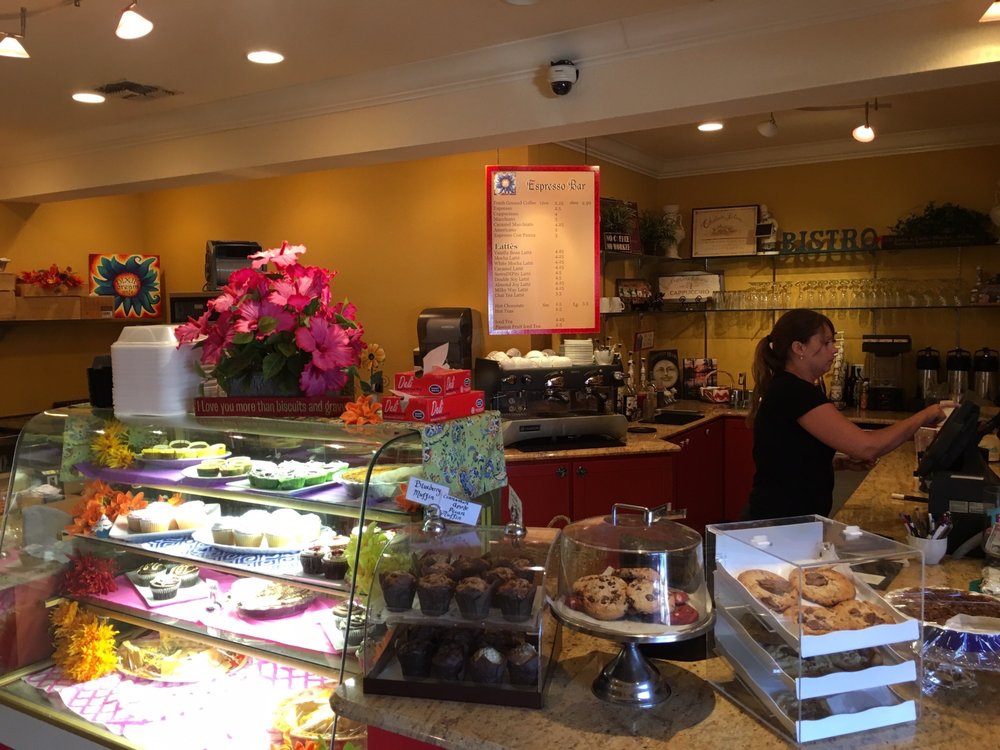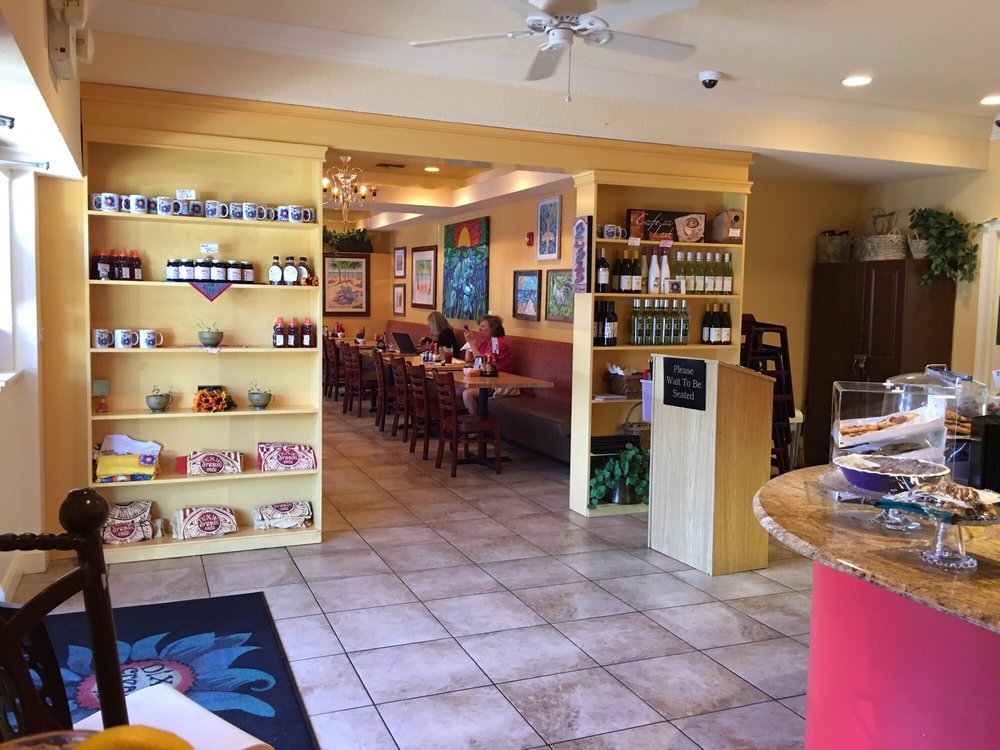 **** (4 stars)
This is a charming cafe right in downtown Windermere. I'm old enough to remember this space not only as a convenience store, but also as the post office that preceded it. So it's odd that I've driven past hundreds of times, but only just finally stopped in to check it out. It definitely exceeded my expectations.
There's counter service for freshly made pastries, coffees, and other beverages, and sit down dining in several areas: the restaurant proper, high tops in the area near the coffee bar, and covered tables outside along the porch. Each offers a different ambiance.
The comprehensive menu includes coffee shop standards with an emphasis on breakfast, and more cafe-like items including artisan sandwiches and gourmet burgers. Fish tacos and other eclectic fare round out the diverse offerings.
I opted for the BL(FG)T, which is a unique version of a BLT using fried green tomatoes. It was delicious, especially the toasted multi-grain bread. I opted to upgrade my side to a mixed green salad, which was served on the same plate. It had a nice mix of greens and an excellent blue cheese dressing.
A very fresh coconut macaroon was the perfect dessert.
Service was very friendly and attentive. I'll definitely be back to try some of the other interesting lunch dishes, and to check out breakfast.
Dixie Cream Cafe
434 Main St
Windermere, FL 34786
(407) 217-5047
http://www.yelp.com/biz/dixie-cream-cafe-windermere