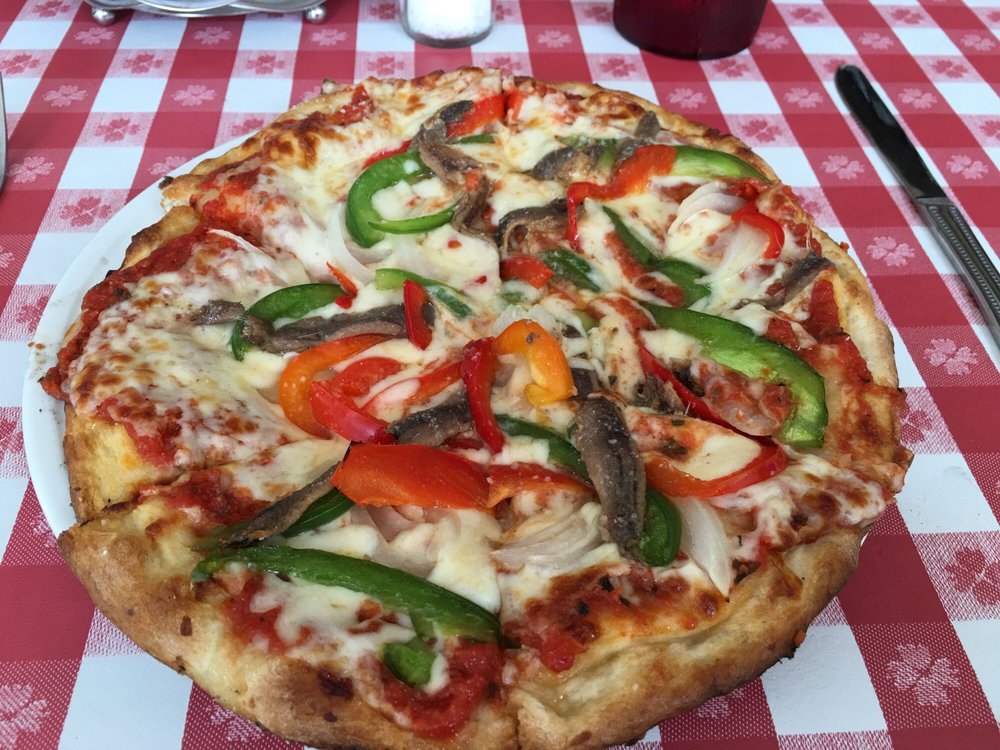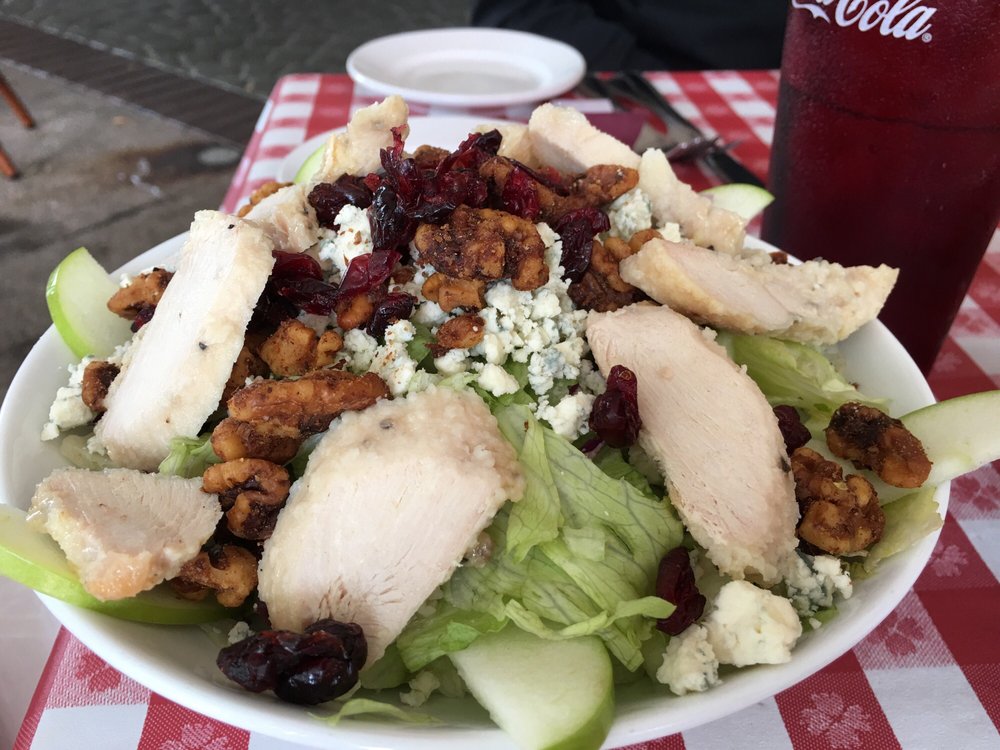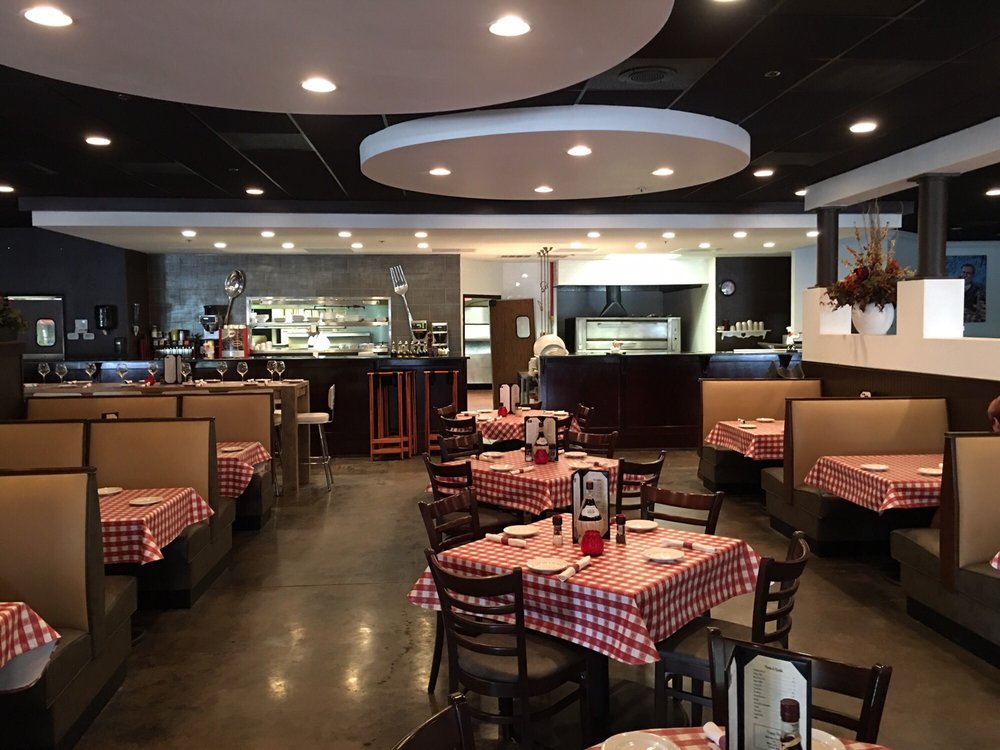 **** (4 stars)
This space has been an Italian restaurant for three decades, and it used to be quite popular. But the landlord raised the rent, the original tenant moved, and things went into a slow decline.
Now Mama Louise has arrived to start a new era. The interior has been freshened and is now airy and even–dare I say–almost trendy. Service has definitely been amped up since the last incarnation. And the food has improved, too.
A group of us went for lunch, and sat in the enlarged outside dining area. The lunch menu offers a nice variety, and at about $8 is reasonably priced. Even pizza toppings, usually the deal killer, are just 25 cents.
And the pizza is good, with a nice slightly chewy but crisp crust, and good toppings. Salads are also good; my Caesar salad was actually outstanding. In fact the only dish that wasn't a solid win was an Alfredo pasta that was just okay.
The dinner menu looks to be mostly pasta, and judging by the prices, probably fairly large servings of it. I'll probably stick with lunch, though.
Mama Louise
7600 Dr Phillips Blvd
Orlando, FL 32819
(407) 345-1000
http://www.yelp.com/biz/mama-louise-orlando