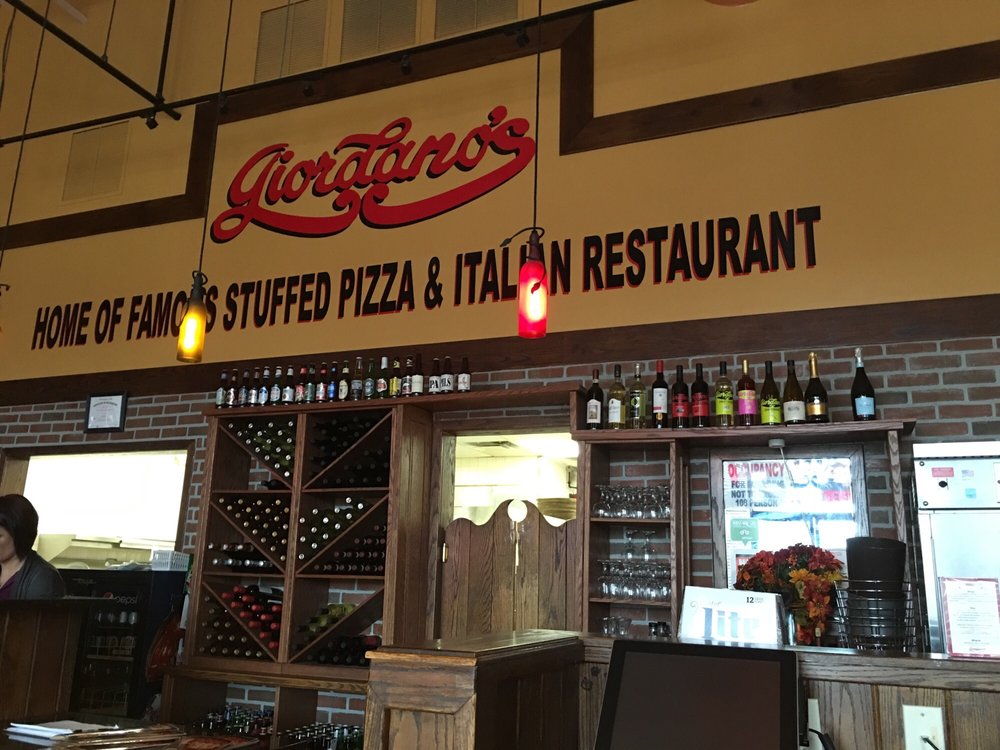 *** (3 stars)
I've never been a fan of deep dish pizza, so there's that. I find the crust tastes like saltine crackers, and there's just too much filling.
Plus, it takes about 40 minutes to cook, which is tool long for lunch hour. So it's unfortunate that the only pizza lunch specials at Giordano's involve deep dish pizza (what they called stuffed).
Still, they offer regular pizza and even an extra thin version. Unfortunately they have that same weird dough. Not my favorite.
That said, their Caesar salad is excellent. And the service at this Giordano's is excellent. So if deep dish is your thing, by all means check it out.
Giordano's
6203 W Sand Lake Rd
Orlando, FL 32819
(407) 377-0022
http://www.yelp.com/biz/giordanos-orlando-3