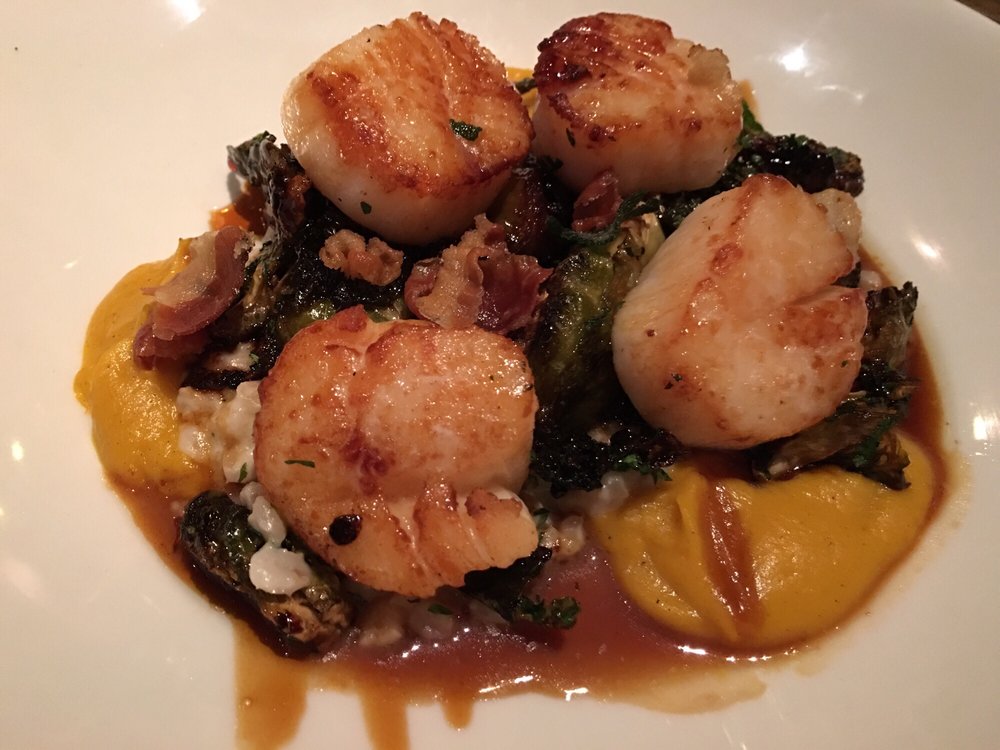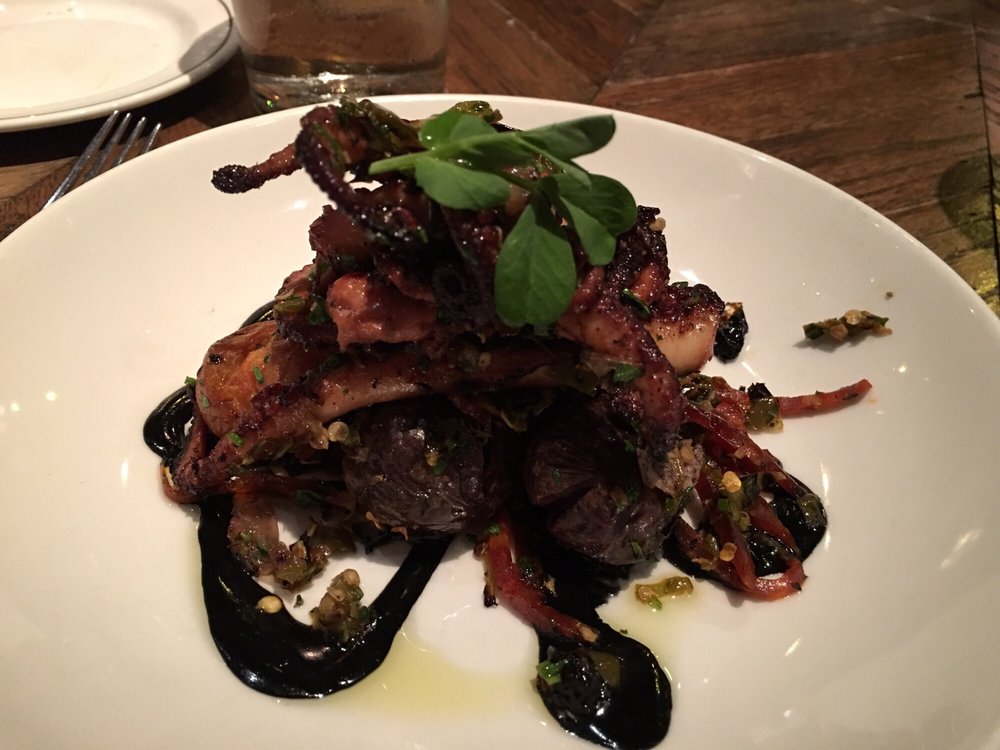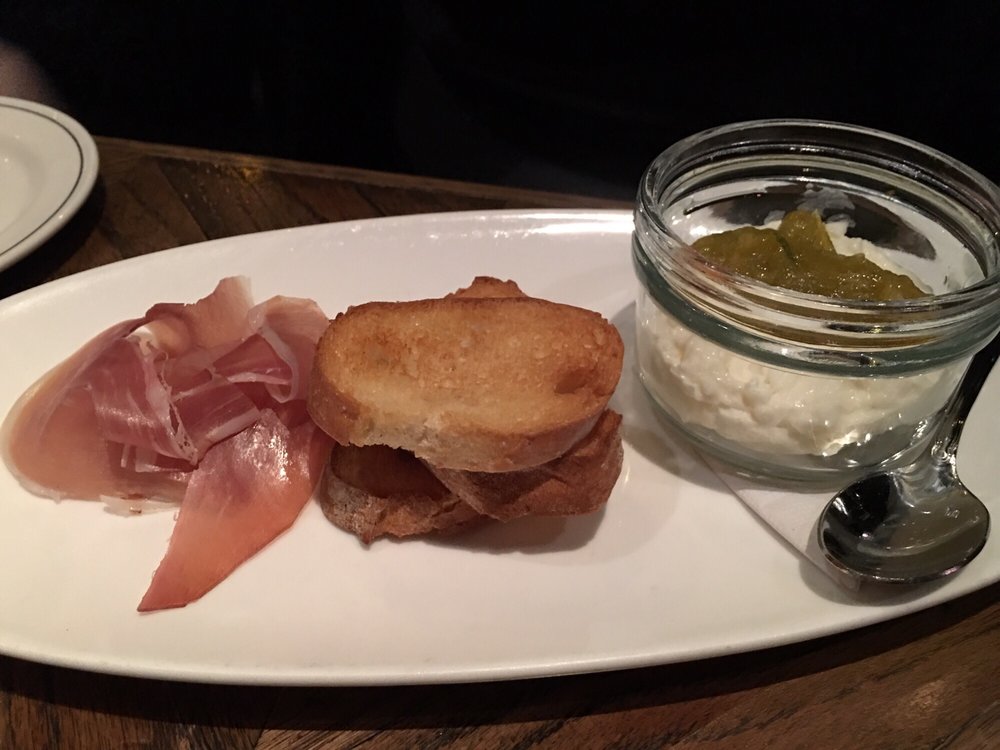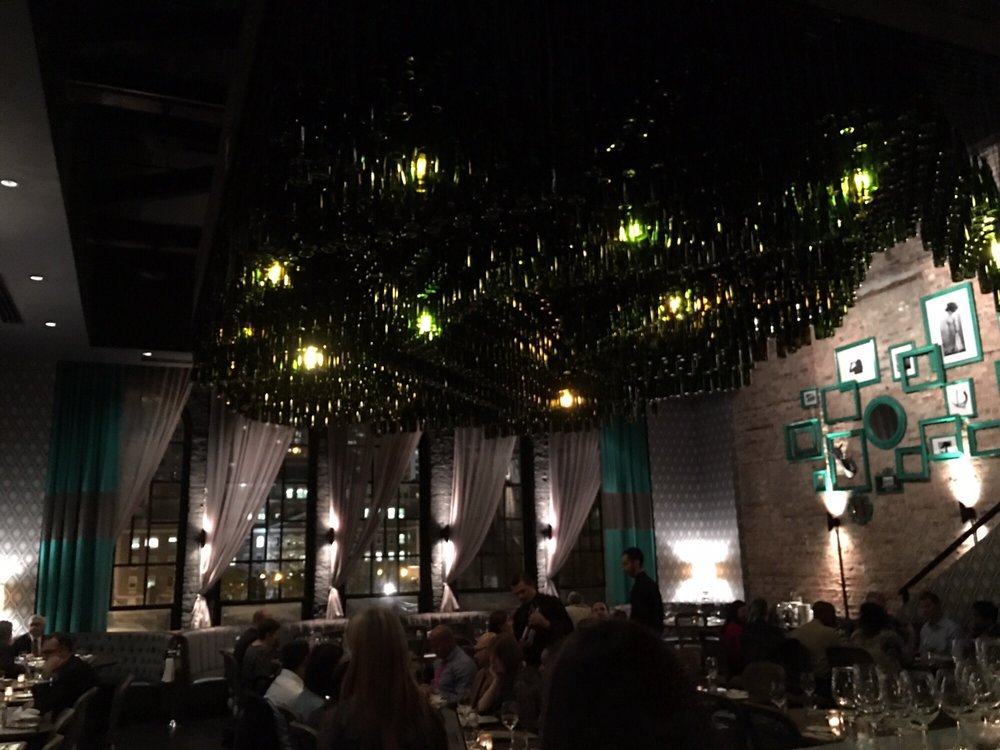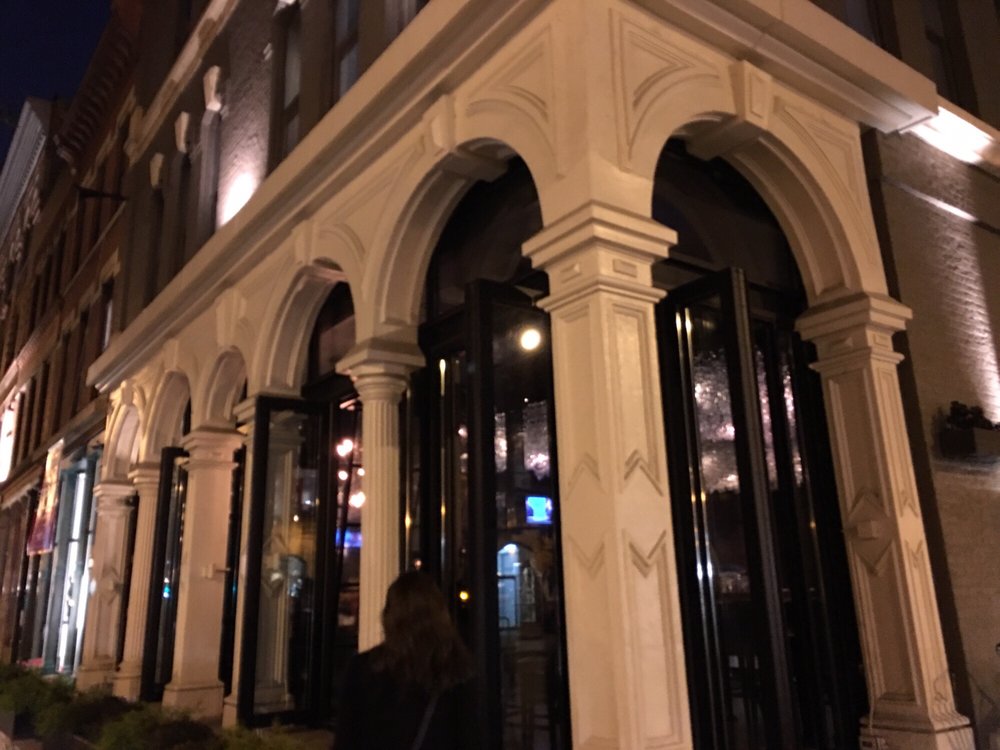 **** (4 stars)
A fabulous remodel has been done on this gorgeous historic boarding house. Each floor offers a different experience, from the cellar, to the ground floor bar, to the beautiful 3rd floor dining room, and private dining on the other floors.
It's hard to ignore the dramatic chandeliers fashioned of wine glasses and bottles, which set the tone for an exceptional wine list.
The menu is divided into starters and main courses. We began with a bread service, fluffy pull apart rolls served with two butters, one sweet, one savory. Our first courses were good, if not spectacular: burrata cheese with toasted baguette slices, and octopus with new potatoes.
Entrees were very good. The venison was meaty without being gamey, and was served on a delicious combination of fall vegetables, cranberries, ham and other goodies. Scallops were perfectly cooked, served on a sweet puree with nicely caramelized Brussel sprouts. If I had any complaint it was just that both dishes were a bit on the sweet side.
Service was friendly and efficient, and the room volume was great, even when completely filled, as it deserves to be. A very neat environment for a pleasant meal.
The Boarding House
720 N Wells St
Chicago, IL 60654
(312) 280-0720
http://www.yelp.com/biz/the-boarding-house-chicago