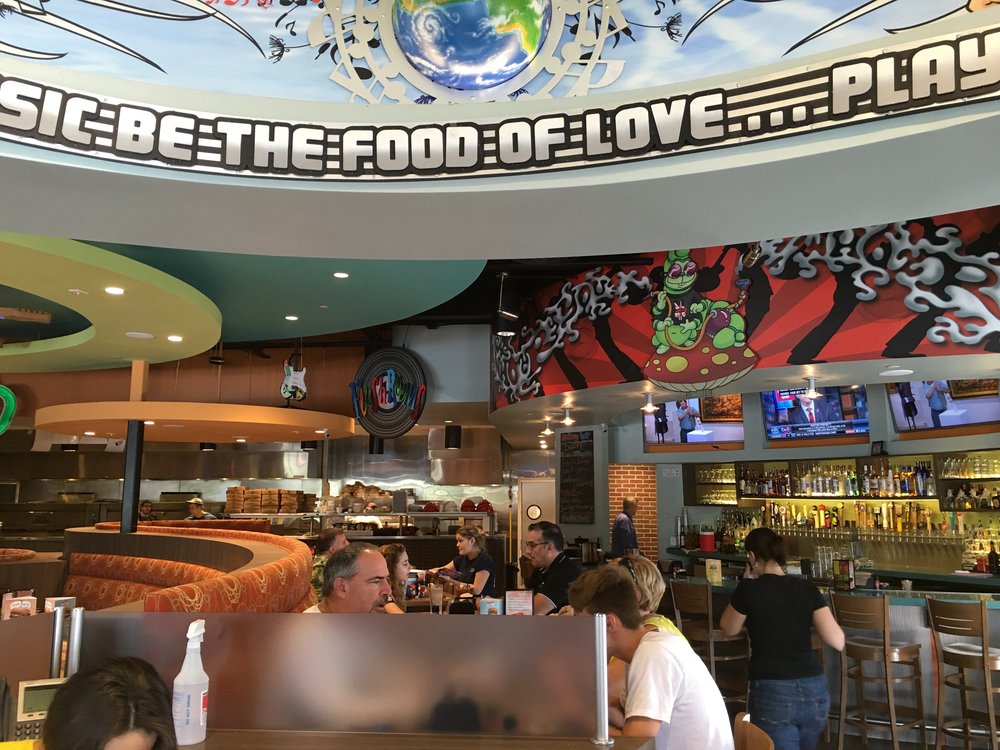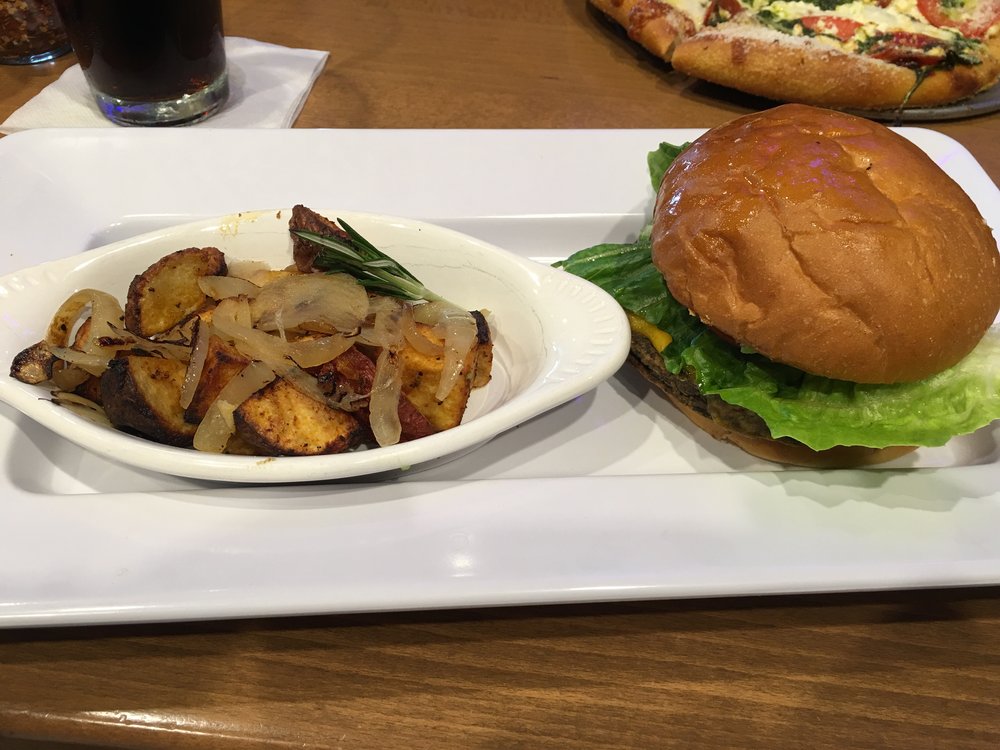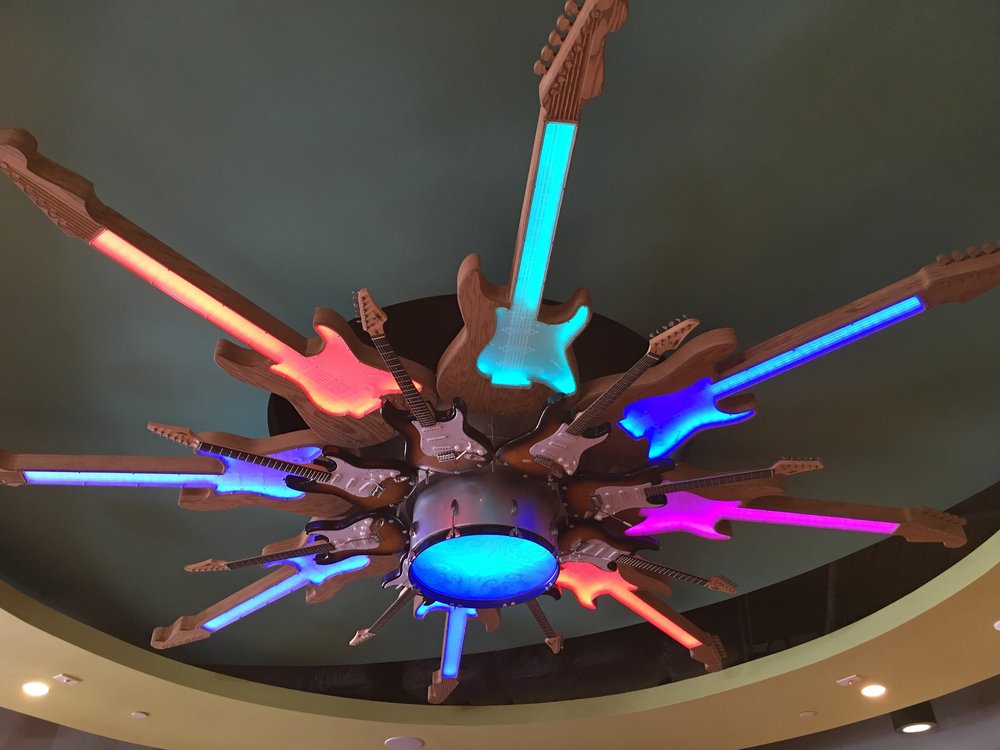 **** (4 stars)
This is a really nicely decorated Mellow Mushroom, with a music theme that is well executed throughout. Because it's near the theme parks, it attracts a larger crowd of newbies, and a lot of small rather rambunctious kids, so it has a different atmosphere than other Mellow Mushrooms.
The pizzas are still great, and there are lots of creative offerings. As at other Mellow Mushrooms, you can build your own salad or pizza from scratch, however because the individual ingredients are quite expensive, you can quickly end up with a twenty or thirty dollar production.
I took the opportunity to try the new veggie burger, and I must say it was one of the better veggie burgers in town, with a nice sear on the mostly bean-based patty.
Service was a bit inexperienced, but the location is new, and I'm sure it will work itself out. Management seemed on top of things.
Mellow Mushroom
10725 International Dr
Orlando, FL 32821
(407) 351-9670
http://www.yelp.com/biz/mellow-mushroom-orlando-2