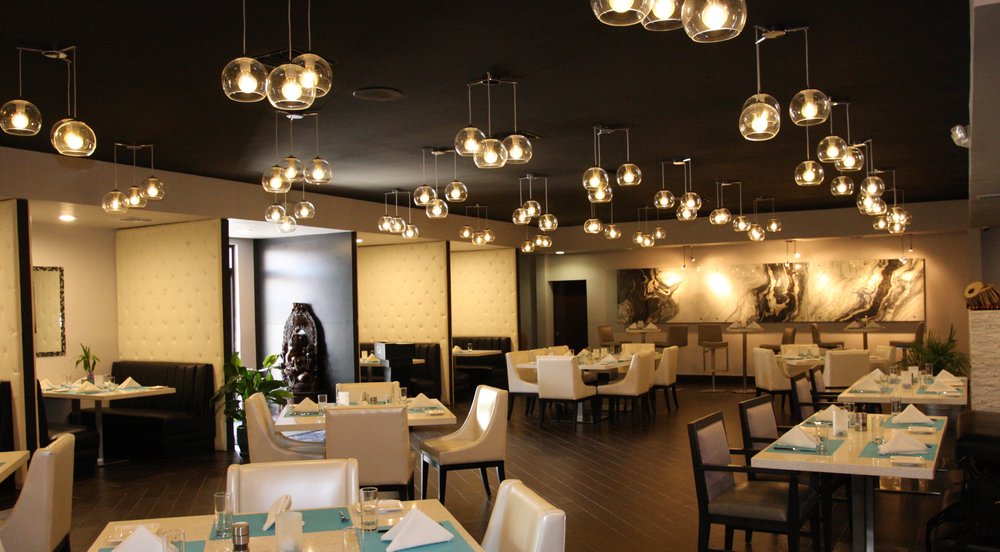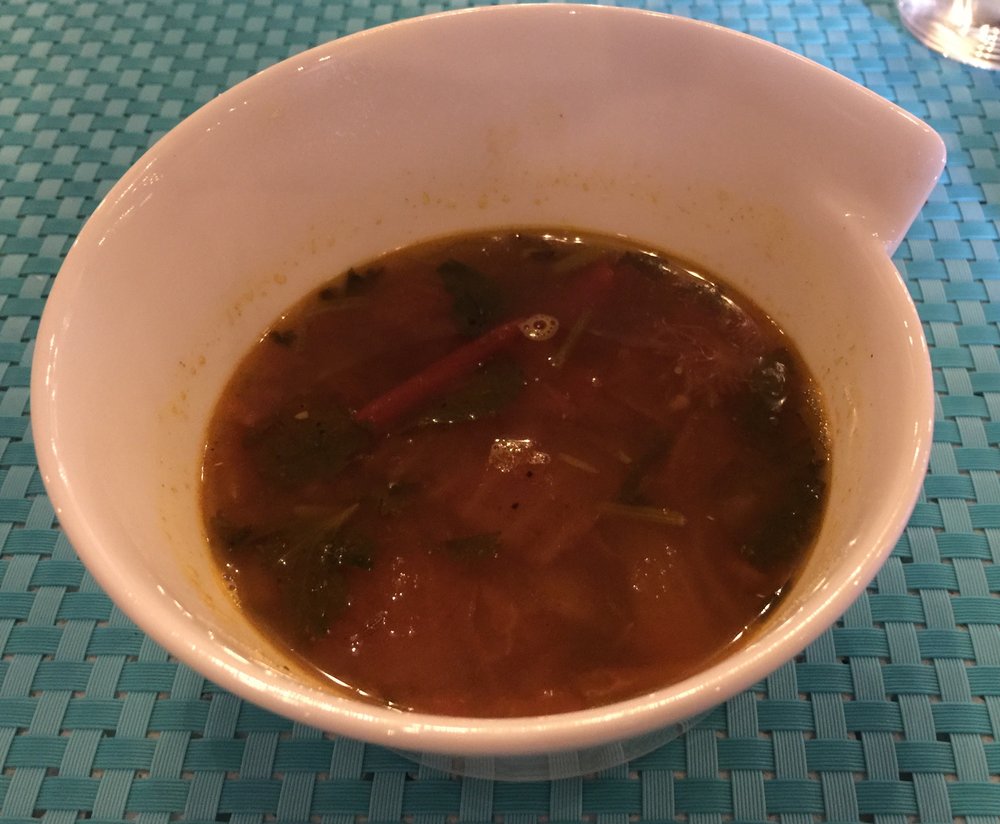 ***** (5 stars)
Years ago we liked to go to Tabla for the amazing food and spectacular desserts. Despite what was at the time a very decrepit building, the food was the draw. But then they changed lunch to a buffet and we stopped going.
I'm pleased to report that full lunch service is back, and the food is better than ever. In addition, the formerly dingy space has now been completely remodeled, and is one of Orlando's most stylish restaurants.
The three course lunch must be one of the best deals in town. It begins with soup or salad, then your choice of many Indian and a few Thai dishes incorporating the protein of your choice, served on a very attractive platter along with rice, naan bread, and either a samosa or spring roll. Finally there is a choice of desserts.
Our favorites were the Chicken Tikka Masala and the Saag Paneer. The banana roll was a nice way to finish up. It's a lot of food for a very reasonable price.
Service was friendly and fairly quick, so this will definitely go onto our regular lunch circuit. I'd also like to visit for dinner and further explore the menu. Tabla is back and better than ever!
Tabla
5827 Caravan Ct
Orlando, FL 32819
(407) 248-9400
http://www.yelp.com/biz/tabla-orlando-4