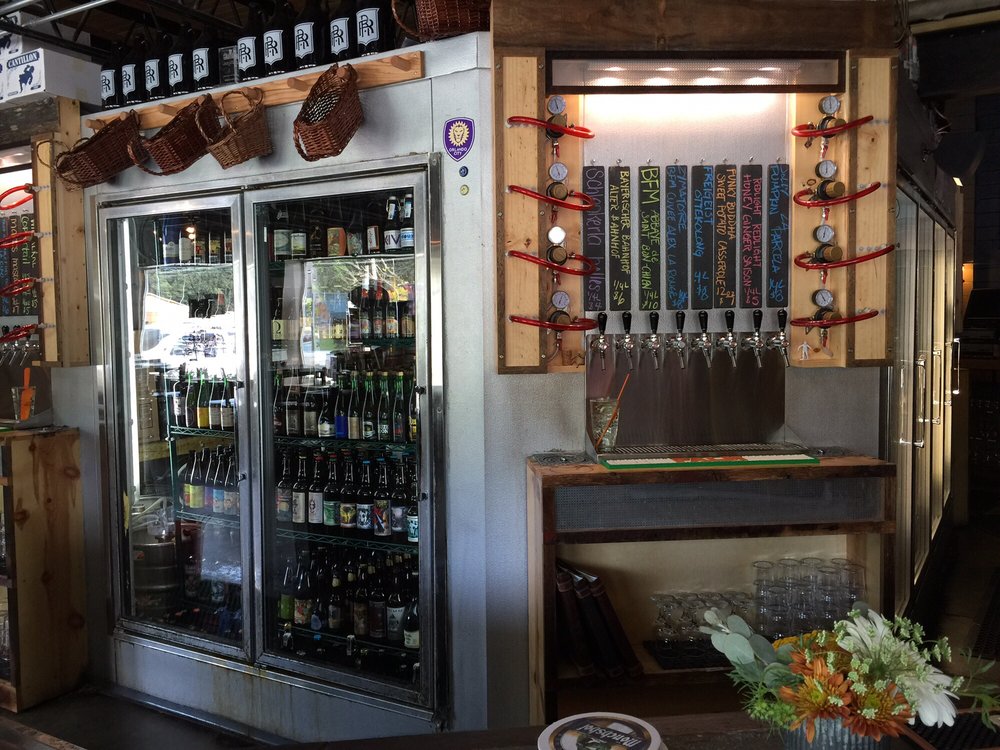 ***** (5 stars)
Beer, Beer, Beer! That's what this place is all about. An ever-changing list of draft beers, plus a ton of bottles.
I took a group of ten here, and the helpful folks behind the counter were able to guide each of us to something we really liked. In my case I found two that were probably my top two beers ever.
The atmosphere was chill, and the music good, and it wasn't crazy busy on a Thursday night.
There's no food, but a food truck in front (on our night it was terrific Peruvian fare) fills that bill, and they even brought it inside to our tables.
Lots of fun, and I'm not even really beer guy.
Redlight Redlight Beer Parlour
2810 Corrine Dr
Orlando, FL 32803
(407) 893-9832
http://www.yelp.com/biz/redlight-redlight-beer-parlour-orlando