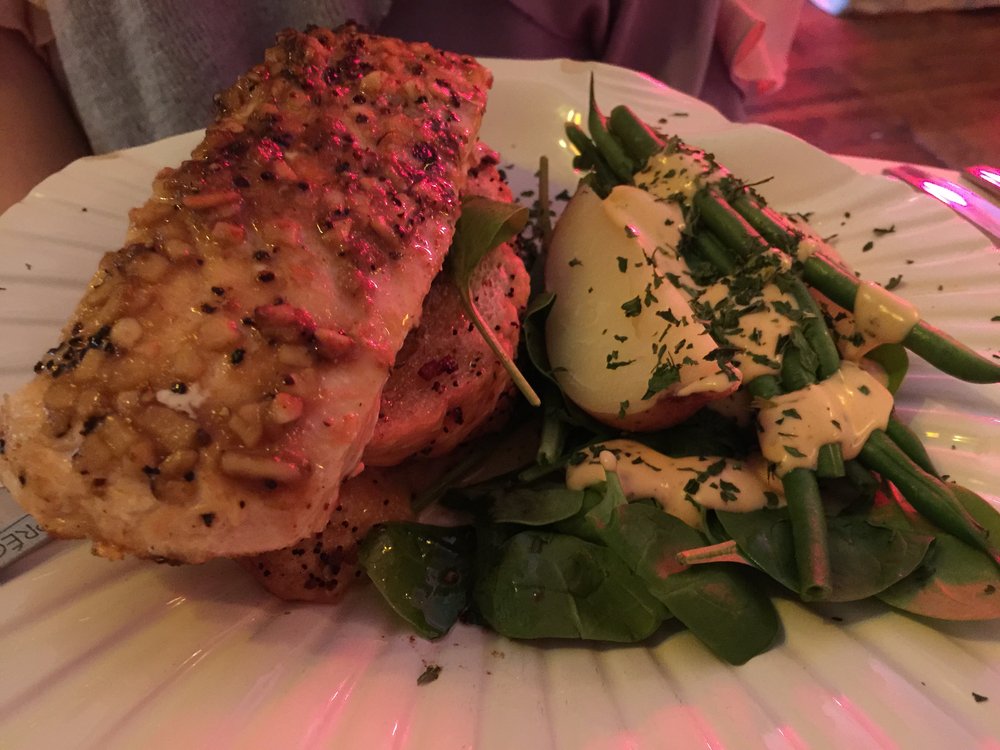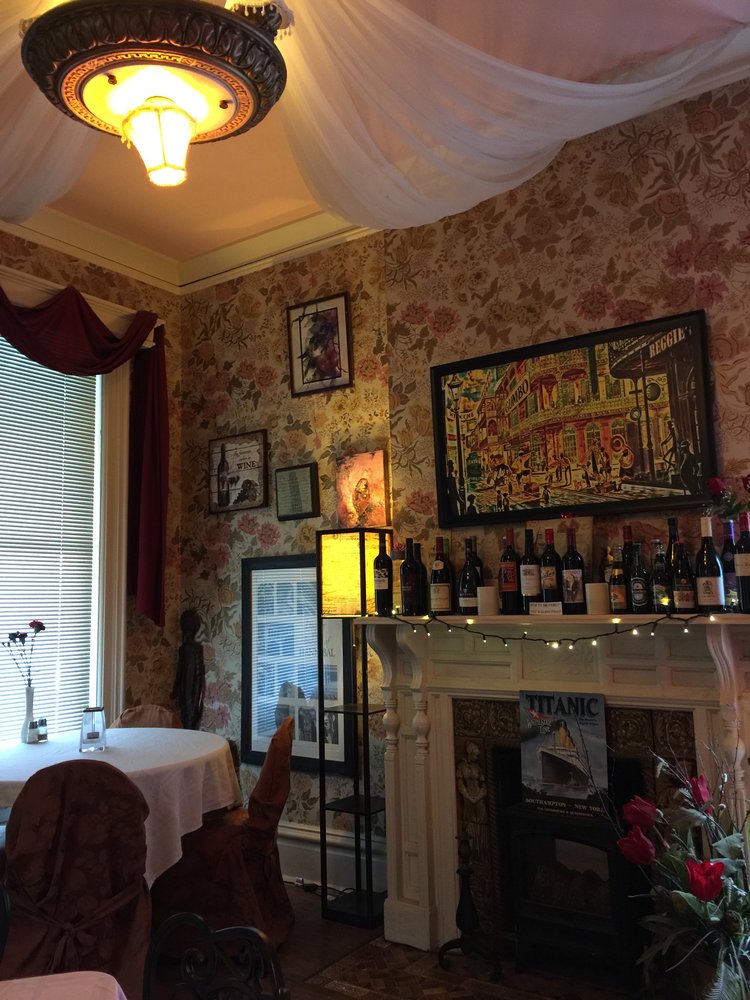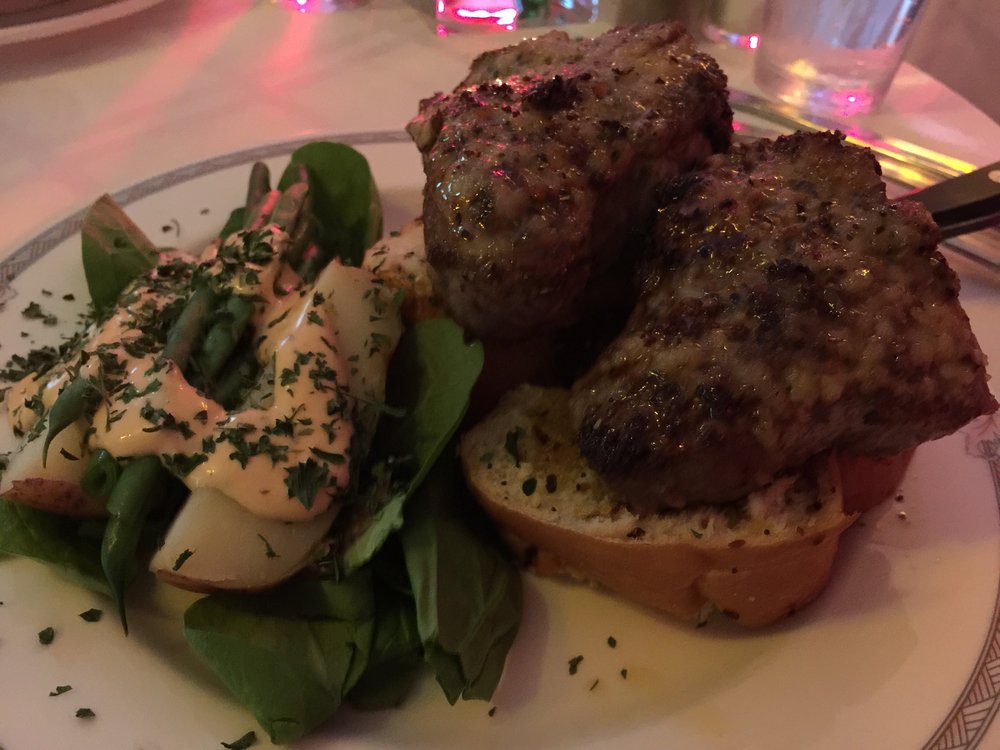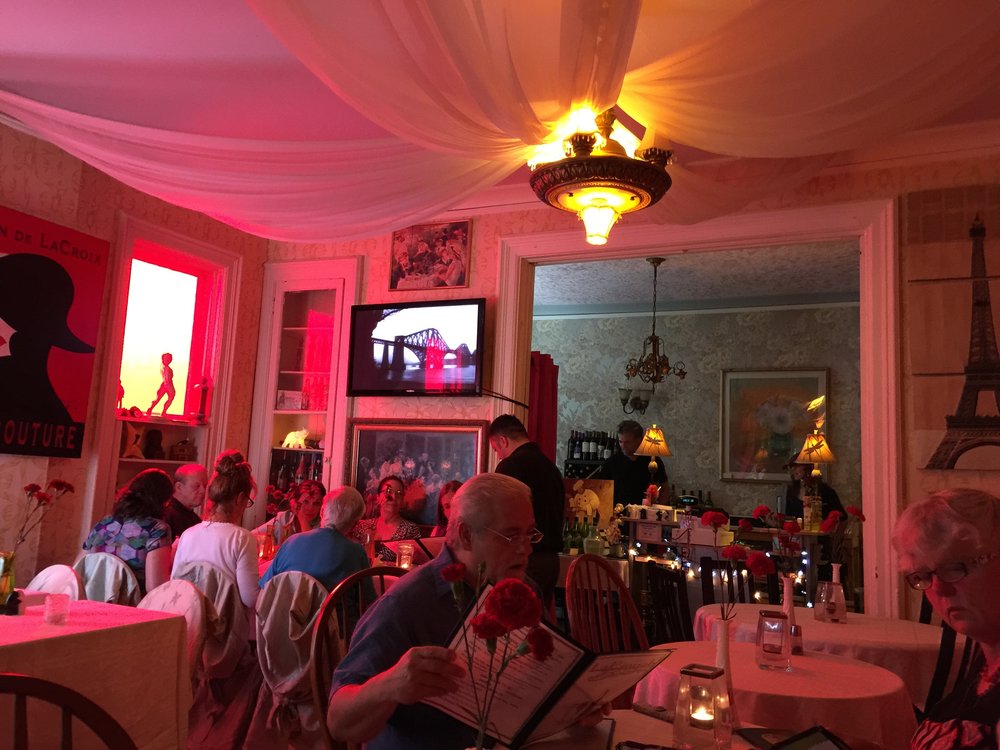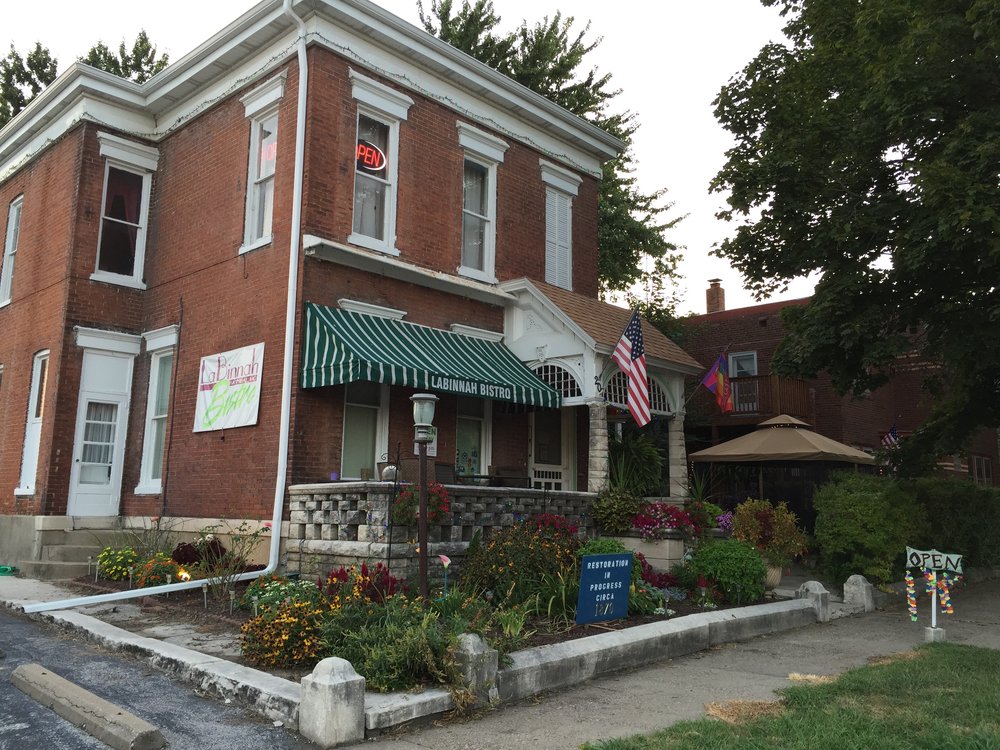 **** (4 stars)
This is clearly the best (and only) fine dining restaurant in Hannibal. It's located in a quaint old house, and decorated in a pleasant amalgam of Victorian and eclectic.
The menu is extremely diverse, and it's hard to define the cuisine. A few things about the restaurant are unusual. First, nearly every thing comes on bread. We had an artichoke and spinach appetizer served with bread, a sort of pesto appetizer served on bread, a lamb chop (weirdly served on top of bread) and one of four different salmon preparations (weirdly served on bread). I admit the bread does sop up the juices, so it can be tasty, if a bit soggy. But I've not seen entrees served this way before. Perhaps it's a Turkish twist, since there is a Turkish element to some of the dishes.
And speaking of Turkish, the homemade baklava was a superb dessert, lighter than most baklava, and not overly sweet, but perfectly flakey.
Another somewhat odd thing about the restaurant is that you pay at a register counter in the back, which is completely at odds with the elegant atmosphere of the dining area.
Anyway, service was very friendly, and we enjoyed the meal in what is definitely Hannibal's best restaurant.
LaBinnah Bistro
207 N 5th St
Hannibal, MO 63401
(573) 221-8207
http://www.yelp.com/biz/labinnah-bistro-hannibal