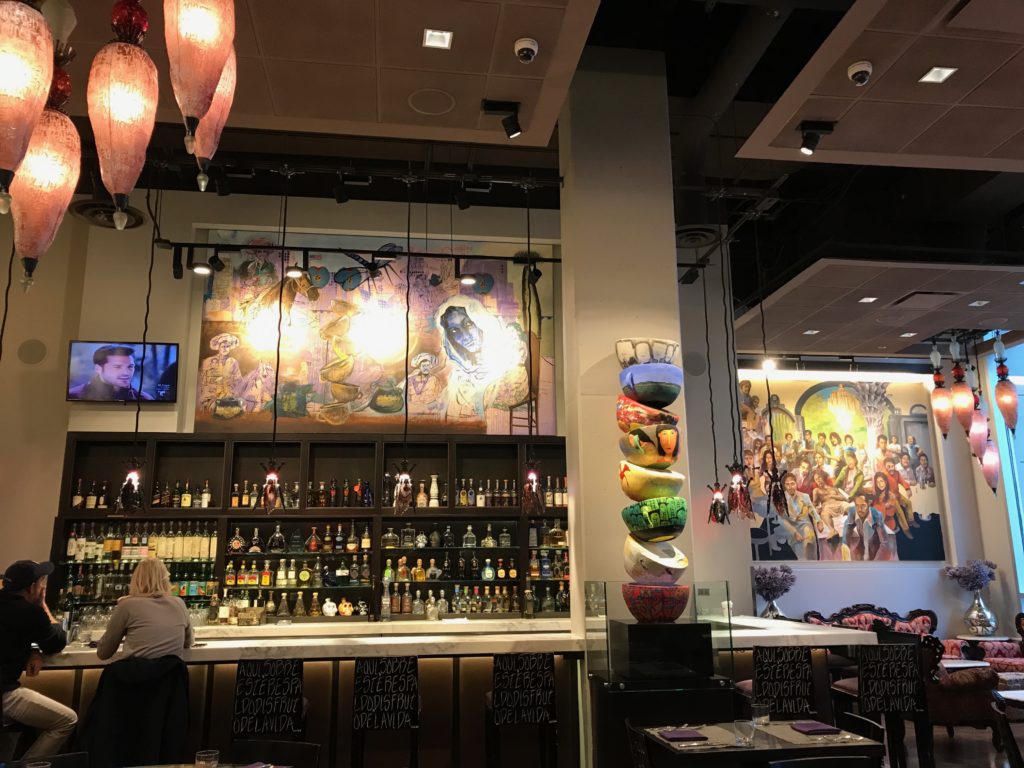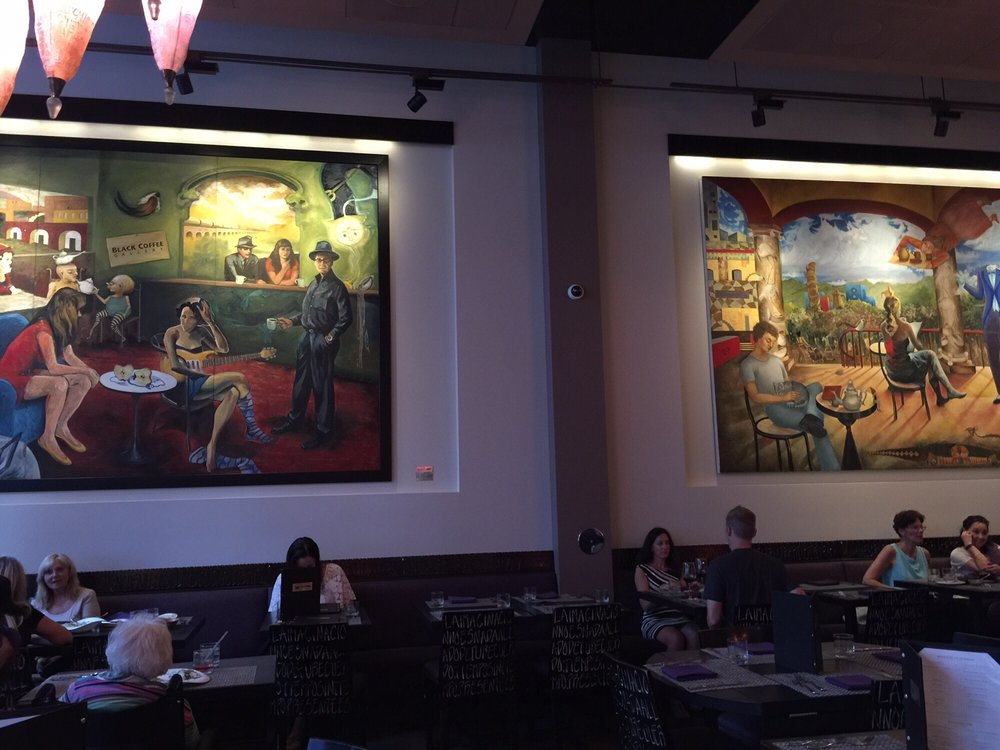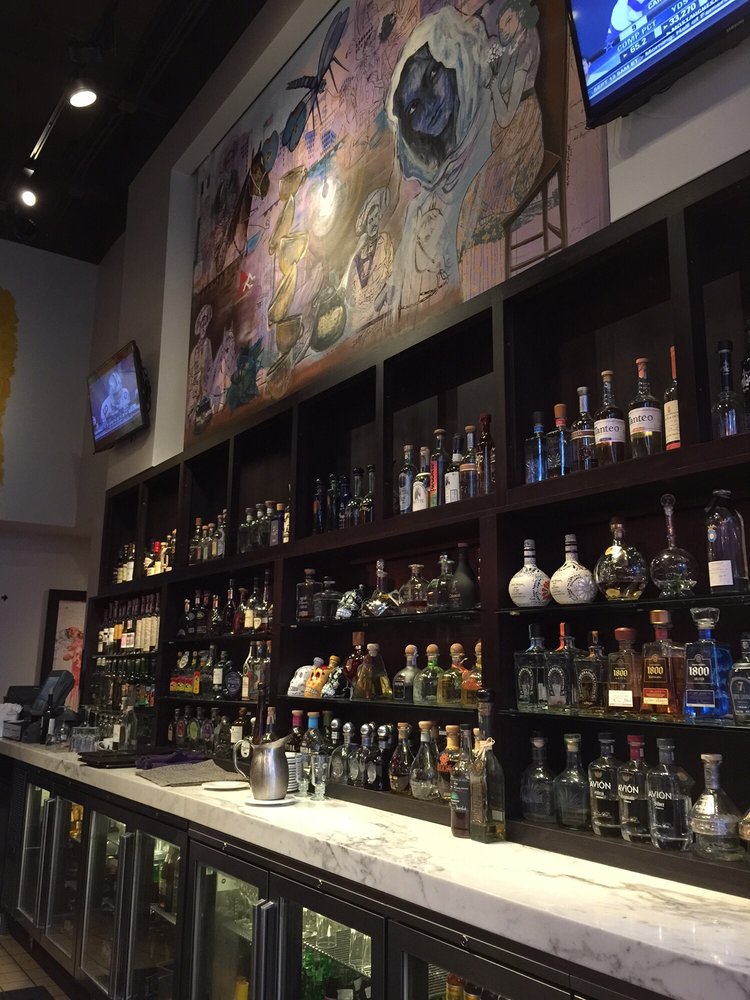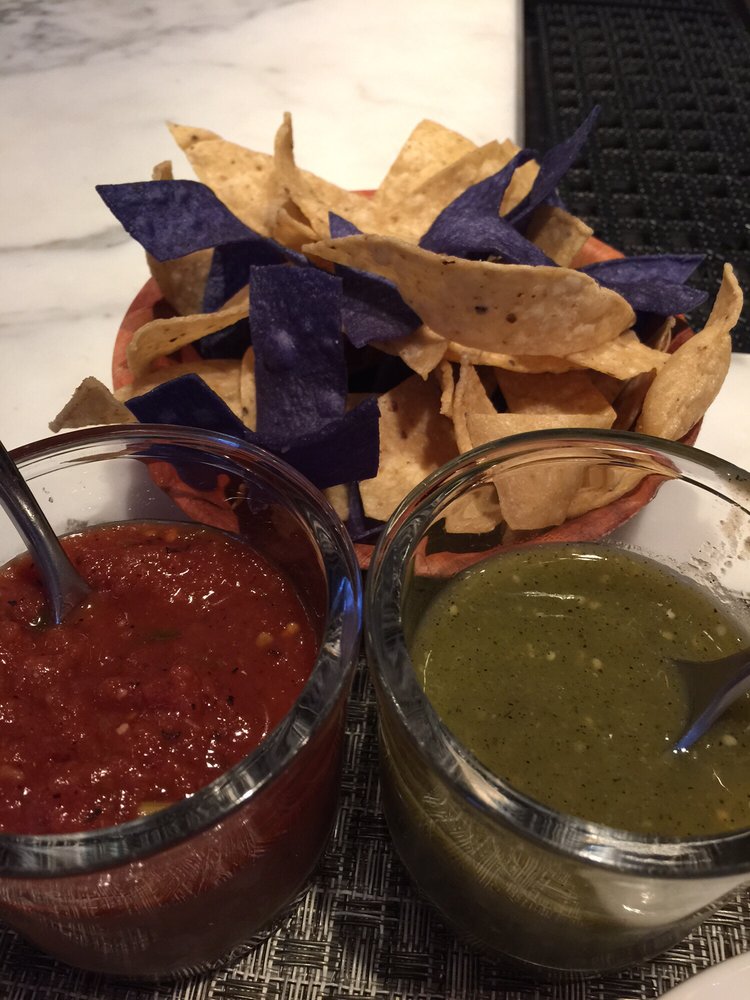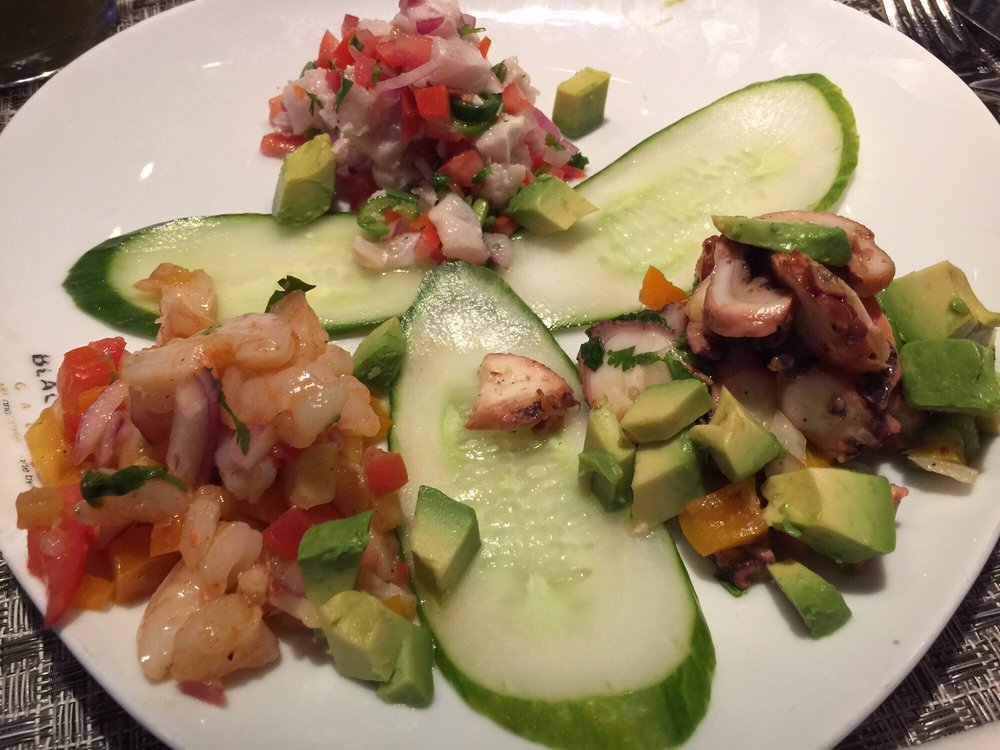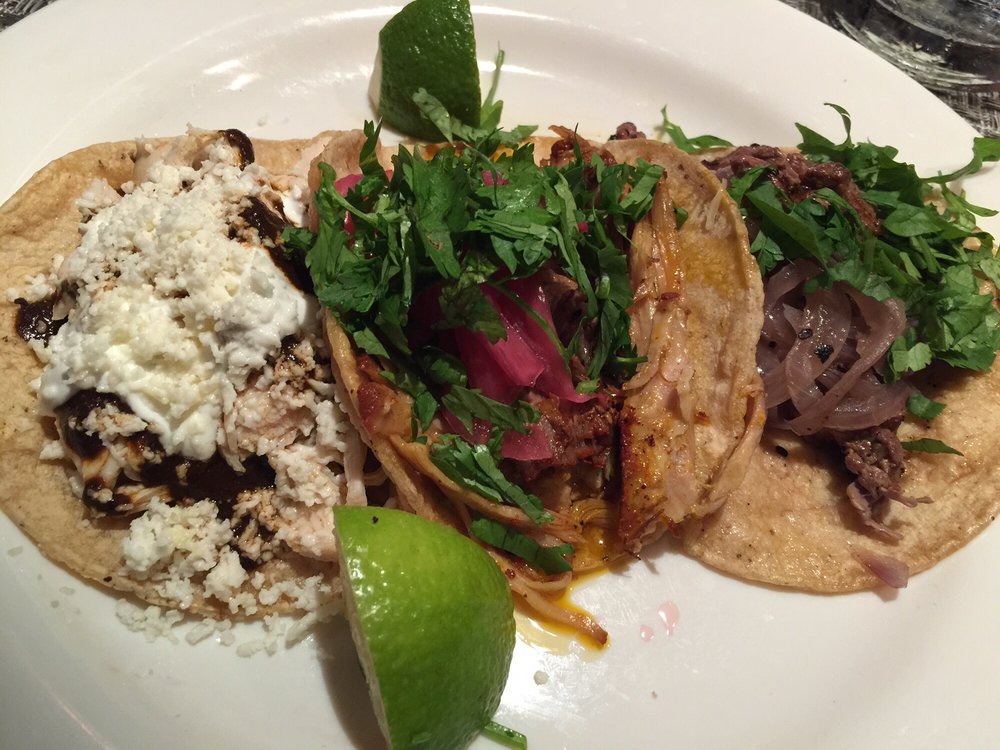 ***** (5 stars)
I'm so happy to see this restaurant open again, as it is one of my favorite Mexican places in Chicago. They were closed for many months during which time they ripped up the floor to work on water pipes and removed the under-performing coffee bar in one corner. So now it's just a large, very stylishly decorated space with a wall of tequila and many walls of beautiful paintings.
The salsas and guacamole are terrific, especially the red salsa, which has a complex flavor and a bit of a kick.
The tacos are still reasonably priced, although a bit more than they used to be. What I love is that you can mix and match; so many places in town force you to get three or four the same. Here I like the conchinita pork pibil and the chicken with either conventional mole sauce or the pistachio mole.
On our latest visit we tried the chilaquiles, and they were the best I've ever had. That's saying a lot, because in Orlando we frequent a place run by a Jaliscan native and his are really, really good. But these were better. I especially like the option to get them with a fried egg.
We didn't try the lunch fajitas, but they smelled great, and at $12-$15 they are a bargain in Chicago.
Service was fast and friendly.
My Previous Review
At last! My search for a great, authentic Mexican restaurant in downtown Chicago is complete. Mezcalina is the real deal.
It's located off the bucolic but hard to find Lake Shore East Park (go down a four story spiral staircase at the end of N Park Dr south of Wacker). The space (and even the dishes) are shared by the Black Coffee Company. Beautiful large murals grace the walls, and a decorative bar runs along one side.
Of course there is a full bar with a wide range of tequilas and mescals, but I tried a bottled sangria soda, a non-alcoholic concoction that tasted a lot like sangria.
Complementary tortilla strips are served with two excellent salsas, a red and a green.
I started with the ceviche tasting, which featured shrimp, octopus, and the day's special, corvina. All were good, but the octopus was outstanding, tender and bursting with fresh flavors, the best octopus ceviche I've had.
Nearly all of the menu is authentic Mexican (with the exception of nachos) so of course I tried the tacos. A bargain at only $3 each, they are served on traditional corn tortillas (single ply, though, not double as in Mexico). Each was served with handfuls of fresh cilantro, a wedge of lime, and raw or pickled onions, according to type.
The carne aside was a bit chewy, but the pollo mole was wonderful–tender, moist and suffused with the rich, dark, slightly bitter sauce. But the pork pibil was the most remarkable, with layers of complex flavors from the marinade, and huge hunks of tender shredded pork. Definitely the best pibil I've had anywhere.
I sat at the bar, and the bartender was friendly and helpful.
This is definitely a place I'll be returning to often. Yay! Real Mexican food in Chicago!
Mezcalina
333 E Benton Pl
Ste 100
Chicago, IL 60601
(312) 240-5000
http://www.yelp.com/biz/mezcalina-chicago