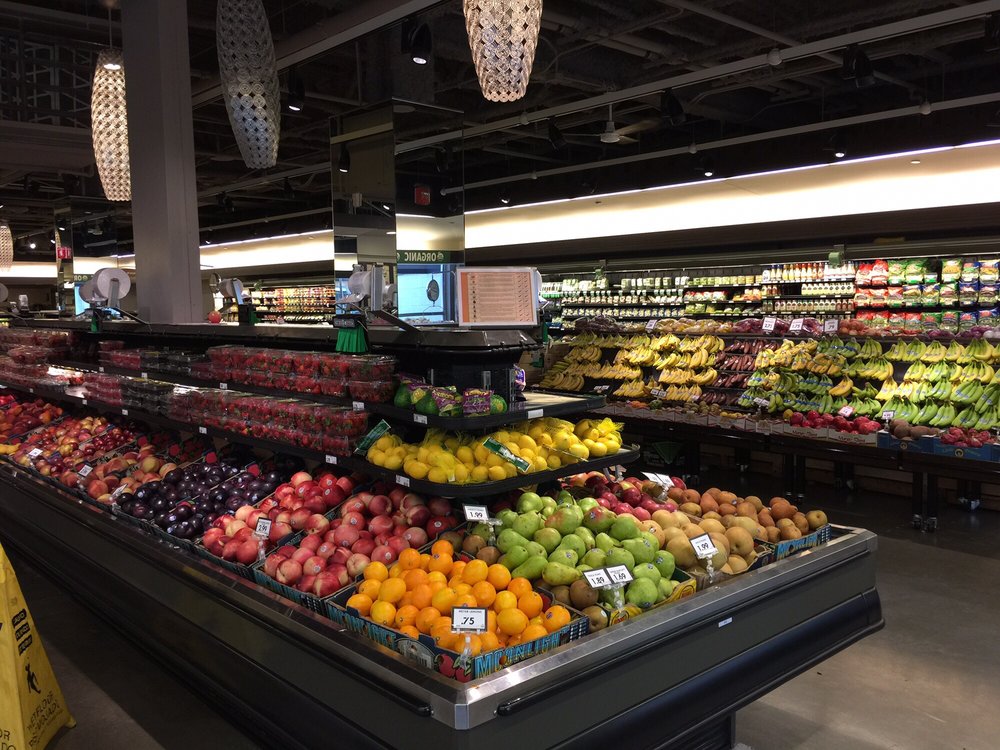 ***** (5 stars)
I think I'm in love.
I've always considered the ultimate grocery store to be Southern California's Gelsons (although many vote for Wegman's, where I've never been) with The defunct Florida Gooding's a close second. But Mariano's certainly has those two beat.
Basically it's like Whole Foods plus normal foods, plus a good wine, spirits and liquor store.
I love the vast variety of produce, the way everything is displayed, the logical arrangement of the two levels of the store, the extensive cheese offerings, and the large international section.
It's great to be able to get organic produce, gourmet products and everyday packaged foods (okay, junk) without having to visit Whole Foods, Trader Joe's and Jewel. Mariano has it all. Although I'm not a comparative shopper, prices also seems quite reasonable.
The employees I met were very helpful and cheerful, and the whole store seems like a great place for everyday shopping and discovering new goodies.
I think it will be a long honeymoon.
Mariano's Fresh Market
333 E Benton Pl
Ste 206
Chicago, IL 60601
(312) 228-1349
http://www.yelp.com/biz/marianos-fresh-market-chicago-2