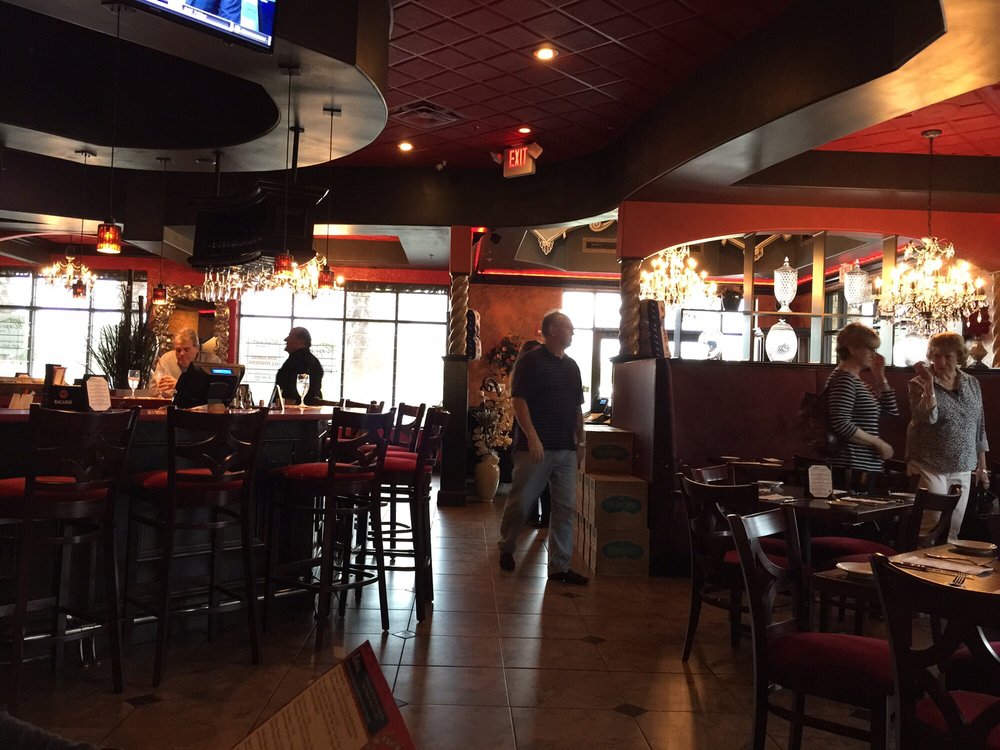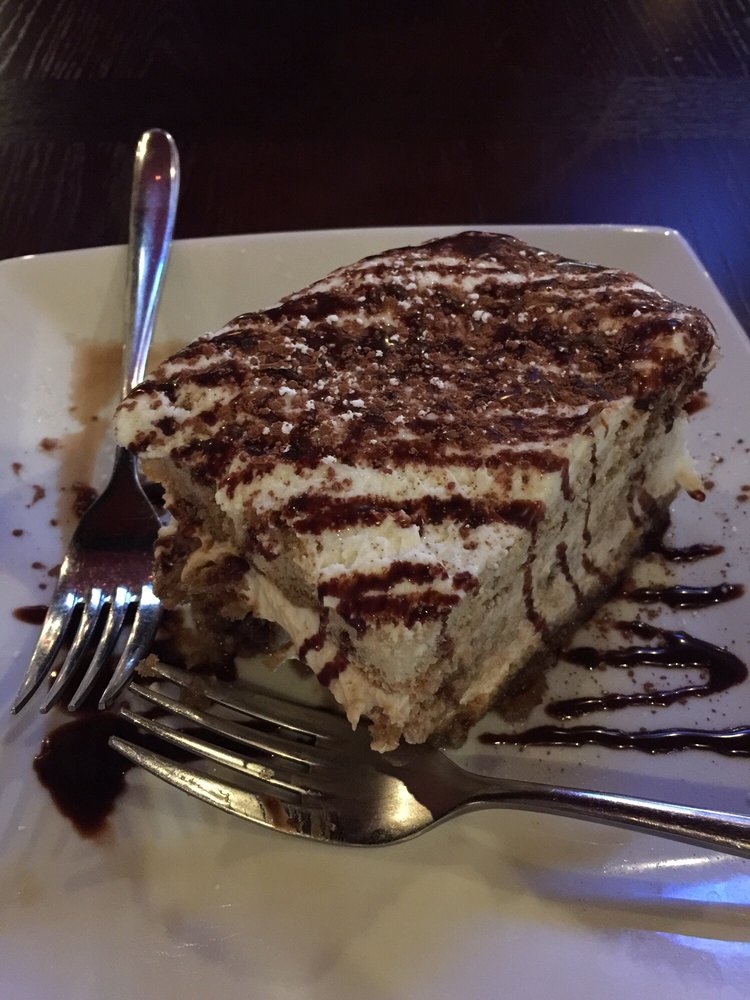 **** (4 stars)
Caprino's is a much better restaurant than anything that has previously occupied this space. Run by Chef Stefano, who previously had the restaurant at the entrance to Summerport, and also has Stefano's Grill in Dr Phillip's Marketplace, Caprino's strikes a balance between neighborhood Italian restaurant and sports bar.
The space is still the amalgam of Rialto's ornate fine dining restaurant wrapped around a somewhat incongruous bar dotted with big screen TVs, but this serves the menu well, with its emphasis on combining traditional Italian dishes with sports bar food.
Whether your party wants wings, hoagies, pasta or pizza, there is likely something for everyone. And at the higher end, the beef is reportedly all prime; it and the seafood are butchered on site.
Our server was friendly and well-informed, and the service in general seemed quite polished for a restaurant open less than two months. On a moderately busy Friday night the kitchen was having trouble keeping up, which caused some service issues, but presumably these will be corrected.
The pizza is thin crust and has an authentic Naples taste to it. We tried two specials: the osso buco was heavily over-salted, but the lobster ravioli was well-prepared. Caesar salad is conventional and includes house made croutons.
Desserts are the same offerings as at Stefano's Grill. The tira misu was generous.
Wine by the glass selections are somewhat limited, but there is a nice list of 29 bottles for $29 each, and also extensive cocktail offerings.
Chef Stefano was circulating throughout the dining room on the night we were there, and his hands on approach has certainly improved the experience at this neighborhood restaurant. So far it's paying off with increased patronage.
Caprino's Italian
7782 Winter Garden Vineland Rd
Ste 140
Windermere, FL 34786
(407) 500-3663
http://www.yelp.com/biz/caprinos-italian-windermere