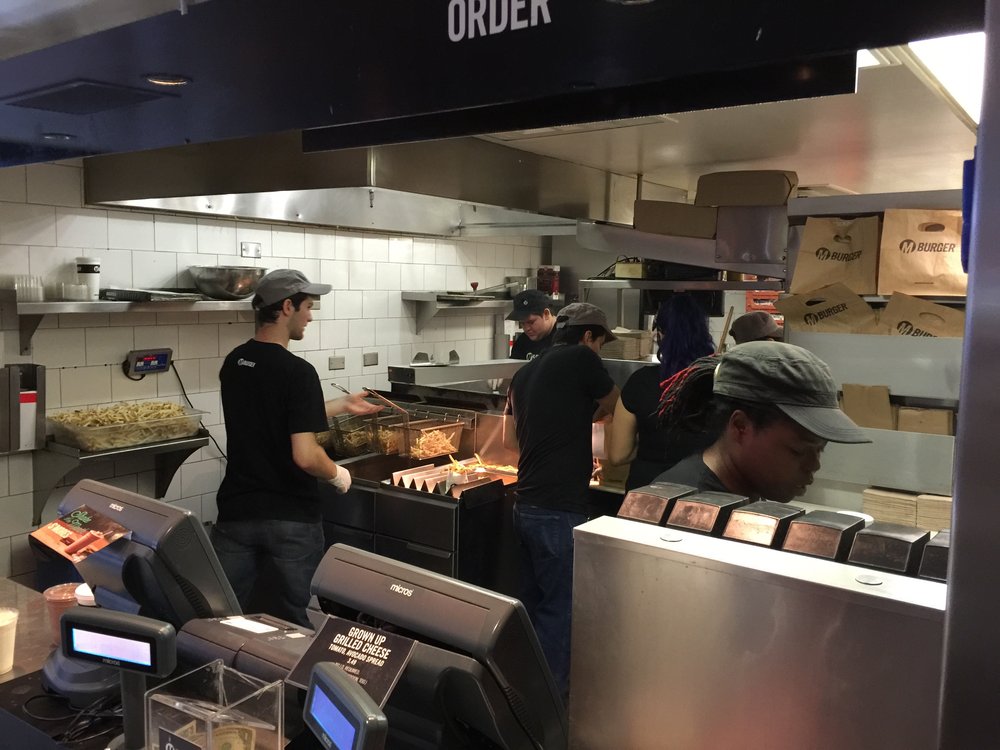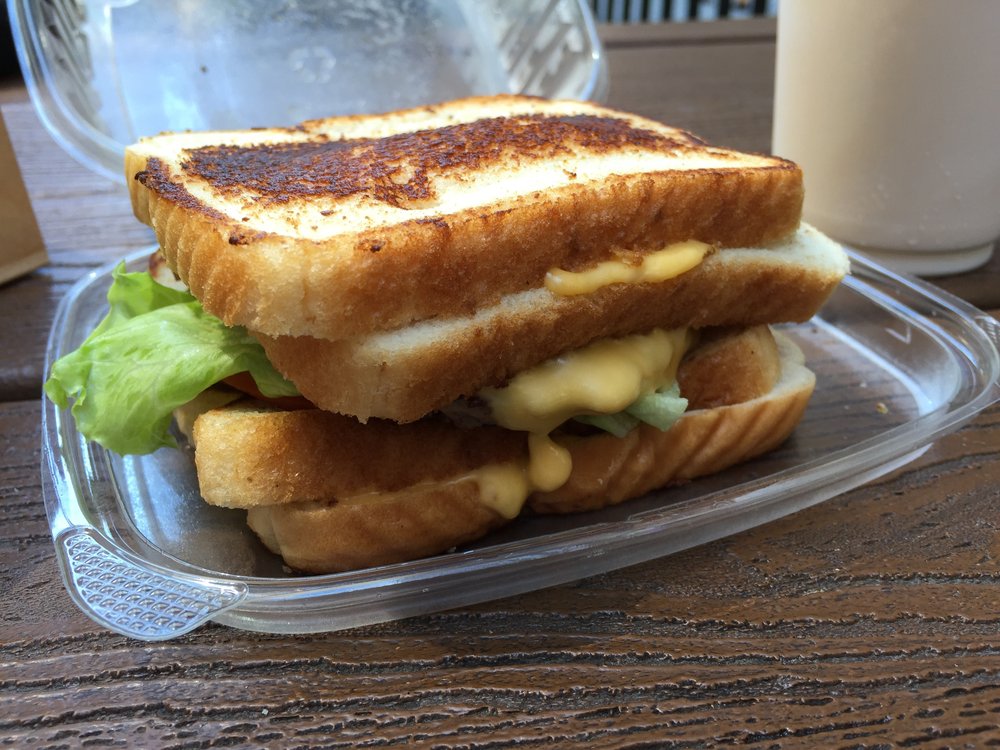 **** (4 stars)
When you can't decide between a hamburger and a grilled cheese sandwich, M Burger's secret menu comes to your rescue. Ask for a bacon cheeseburger "Roman style" and you'll get both. Yep, a bacon cheeseburger with two grilled cheese sandwiches as the buns.
If that sounds insane, it is pretty extreme. However I must say that both the burger and the grilled cheese are top notch, and the combination weirdly satisfying.
Fries and shakes here are just run of the mill. Pricing is quite reasonable.
I like this location's ample outside seating, which is nicely shaded. That's a good thing, since the dining area inside is about two feet wide!
M Burger
161 E Huron St
Chicago, IL 60611
(312) 254-8500
http://www.yelp.com/biz/m-burger-chicago