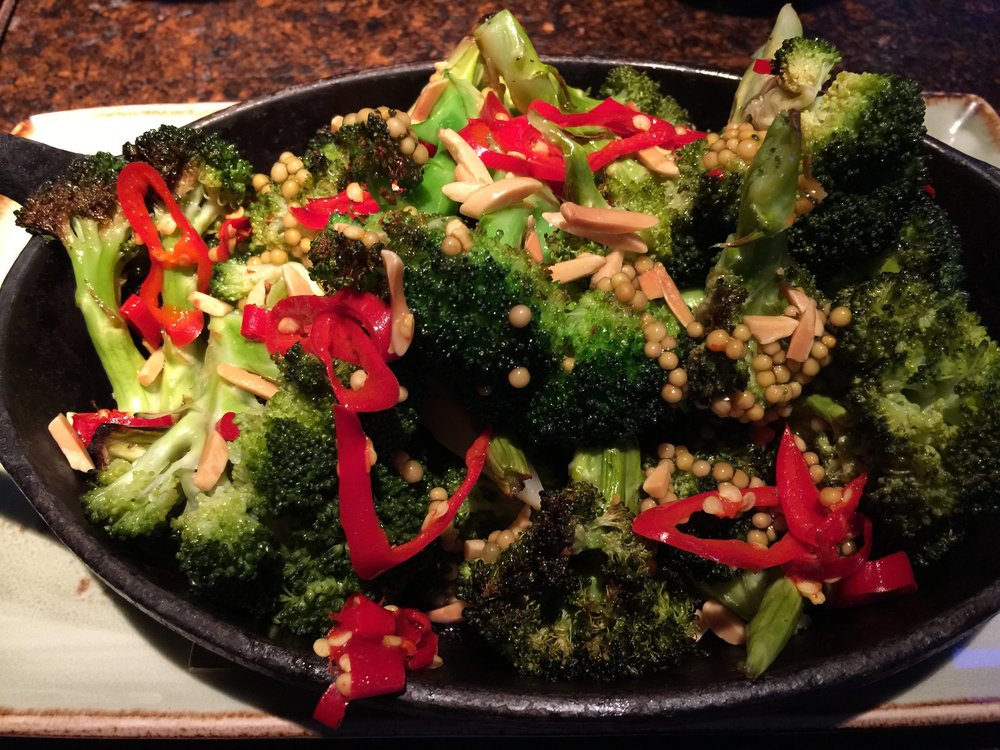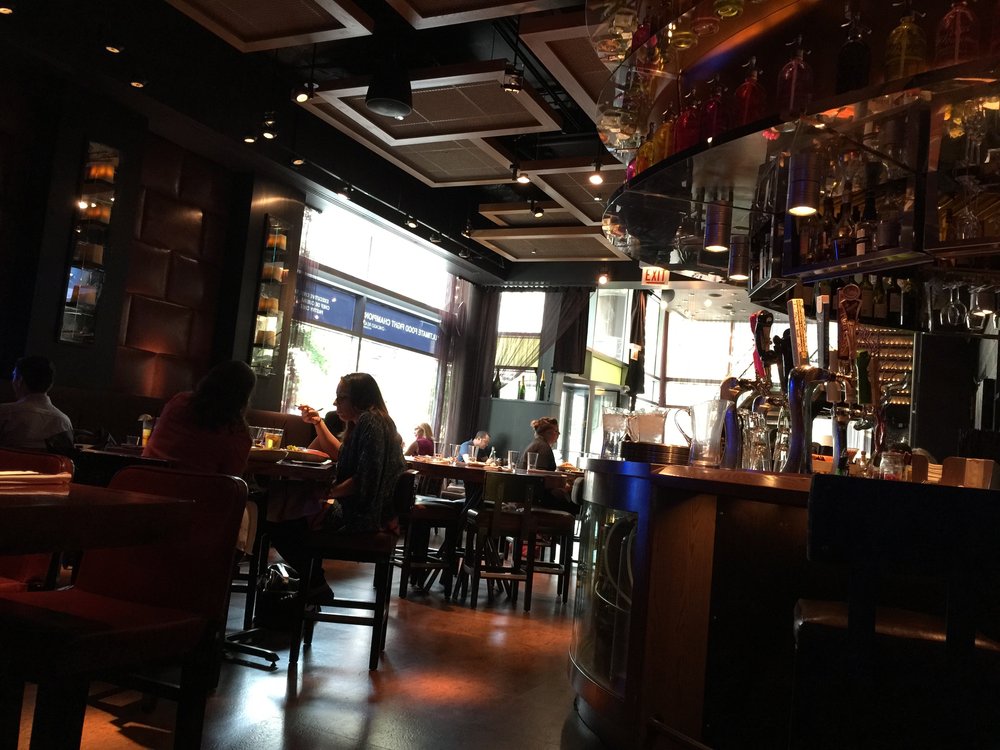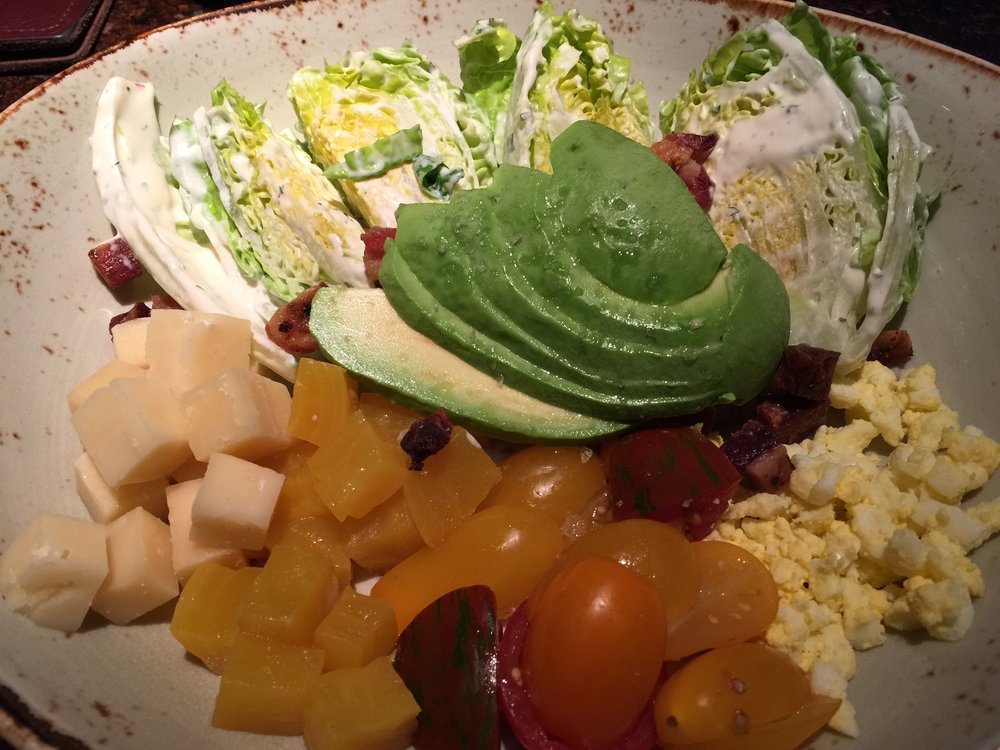 **** (4 stars)
At first glance this place appears to be a fairly ordinary tavern likely to have a sports bar menu, but the food and ambience are both better than that. The stylish surroundings and pleasant lighting create a relaxed dining environment, and the menu offers some interesting and healthful items.
Yes, they're known for their hamburgers and pretzels, but I had something completely different. I started with the charred broccoli, a generous serving that's lightly seasoned and nicely cooked, although I could have done with a bit more char.
As a main course I had the Cobb salad. I like it when a Cobb is served un-tossed, as was the case here, allowing me to pick and combine ingredients at will. The perfectly seasoned avocado, bacon, cubes of Parmesan cheese and house-made ranch dressing were standouts.
Service was friendly and attentive. Altogether the meal was a very pleasant surprise.
State and Lake Chicago Tavern
theWit Hotel
201 N State St
Chicago, IL 60601
(312) 239-9400
http://www.yelp.com/biz/state-and-lake-chicago-tavern-chicago