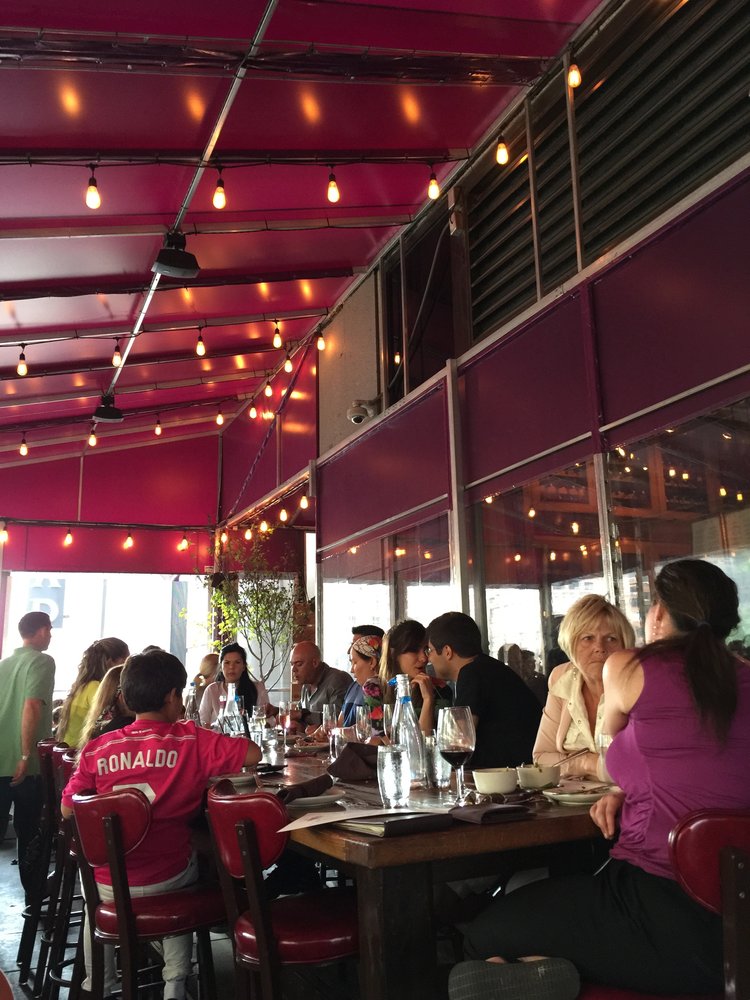 **** (4 stars)
Despite the name, this place is also a good choice for vegetarians. We had six courses, and aside from a little bacon in one of them, there was no pig or other meat involved. The highlights were the peas (because of the fresh mint mixed in) and the leeks.
There is a great selection of both pasteurized and raw milk cheeses, which made a wonderful dessert plate for two.
For me, though, the reason to go is the remarkable wine list, with hundreds of selections, all from countries bordering the Mediterranean. Nearly every selection is available by the glass, demi, half or full bottle, and they'll even open a bottle of any of the wines priced under $50 (which is nearly all of them) and pour you just half. So it's a great place to explore varieties and appellations you've never heard of.
One word of warning: the atmosphere is vibrant (read that as LOUD) to say the least, so it's not a place for intimate conversation. It's somewhat better on the patio, but even there it's pretty boisterous.
The Purple Pig
500 N Michigan Ave
Chicago, IL 60611
(312) 464-1744
http://www.yelp.com/biz/the-purple-pig-chicago