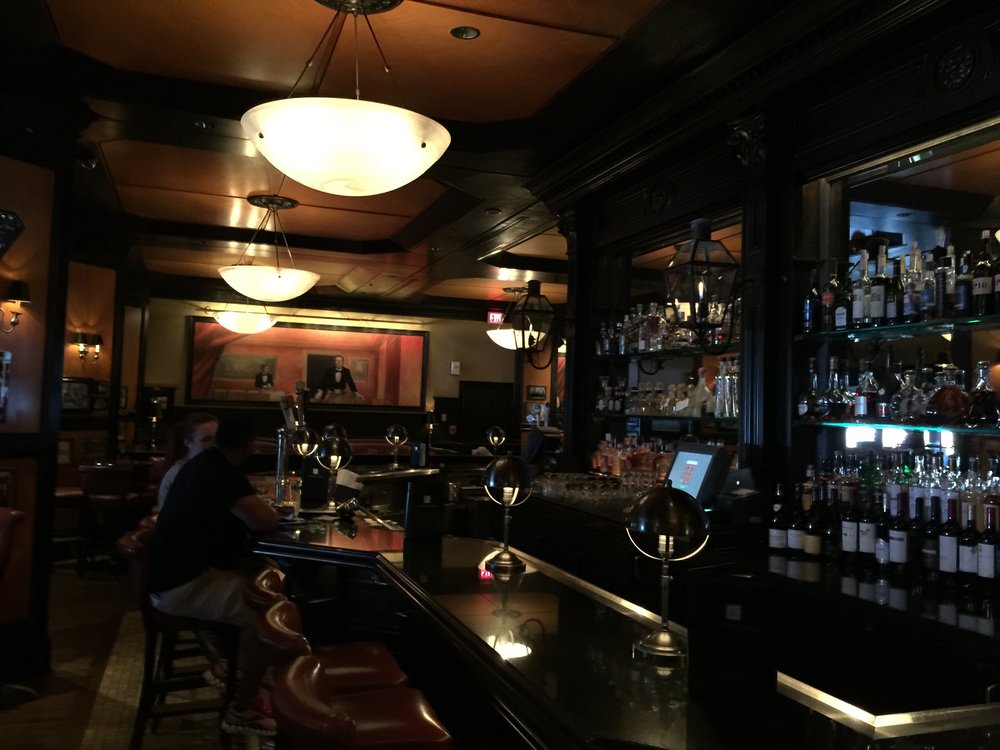 *** (3 stars)
There's nothing particularly impressive about the food here, especially given that it is in the Ritz Carlton.
The meal begins with a bread basket with excellent biscuits and corn bread. We tried three appetizers, charred octopus, fried green tomatoes and shrimp cocktail. All were fine.
The bone in "prime" striploin I had as an entree was truly the toughest piece of meat I've ever been served, literally uncuttable with a steak knife.
Side dishes were grilled asparagus (nothing special) and caramelized Brussels sprouts (the highlight of the meal).
The inedible steak was promptly removed from the bill, which was representative of the overall excellent service we received. This was particularly true of Brian, the sommelier, who is extremely knowledgeable.
The winless is fairly broad, although pricing is high and inconsistent, with some wines prices at up to four times retail.
The outdoor balcony offers a pleasant if noisy view of Peachtree.
Atlanta Grill
The Ritz-Carlton, Atlanta
181 Peachtree Street, N.E.
Atlanta, GA 30303
(404) 659-0400
http://www.yelp.com/biz/atlanta-grill-atlanta