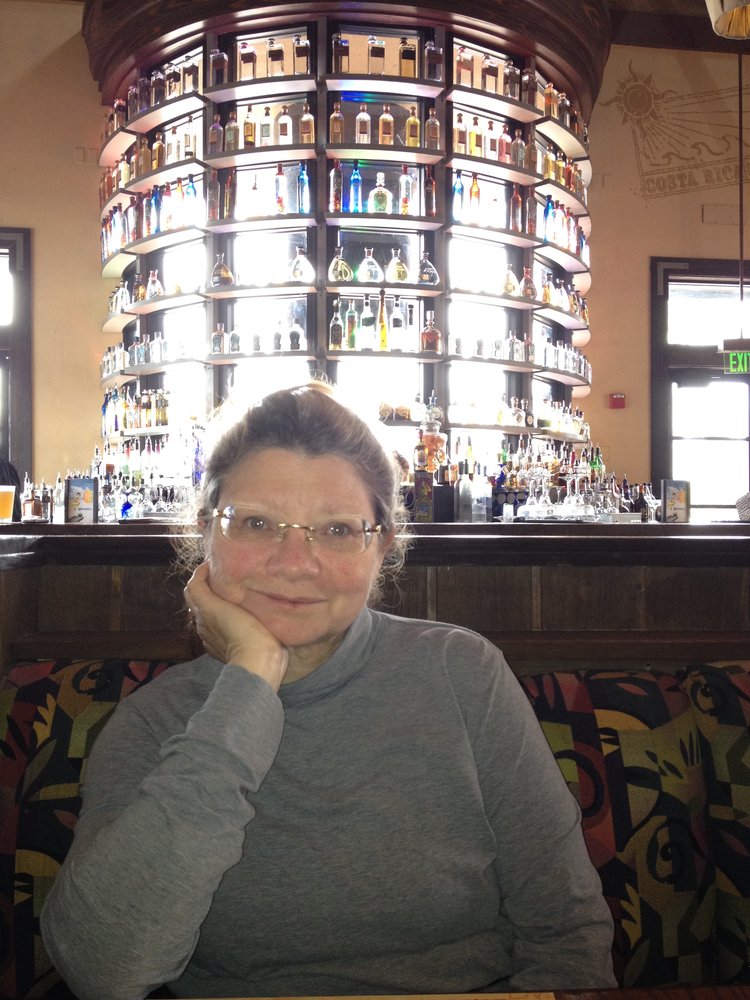 **** (4 stars)
In the darkest days after Pleasure Island's abandonment, Paradisco 37 was a lone outpost in a wilderness of abandoned buildings. With the redevelopment of Downtown Disney into Disney Springs (just where is the spring, anyway?) that is slowly changing.
We used to walk in anytime we liked, but with the restaurant now on the Disney dining plan it is often packed. While that has totally changed the ambiance of our former getaway, the food remains the same, and is a notch about the typical tourist Tex Mex place.
The original concept behind Paradiso was pan-American cooking, but you'd be hard pressed to find something on the menu that wasn't available at most Tex Mex places.
The ceviche is a good example, completely Americanized using cooked shrimp and no raw seafood at all, it's a tasty if inauthentic starter. We also always enjoy the dipping trio, which give you a chance to sample a pleasantly fluffy spinach dip, a tasty chili, and a so-so guacamole.
Nachos are also good, if a bit skimpy on cheese. It's hard to complain about Americanized Nachos since I'm pretty sure there isn't any other kind.
My favorite entree is the salmon, which is also probably the most healthful dish on the menu, lightly cooked, and served with fresh vegetables and rice.
We stopped going to Paradiso a few years ago when we were seated next to a service station about ten feet from a manager, and no one came to the table for 30 minutes, so we left. I'm pleased to report that upon a recent return visit, service is now again available, and the dining experience is unchanged–if you can get a table.
Paradiso 37
1590 E Buena Vista Dr
Orlando, FL 32836
(407) 934-3700
http://www.yelp.com/biz/paradiso-37-orlando-3