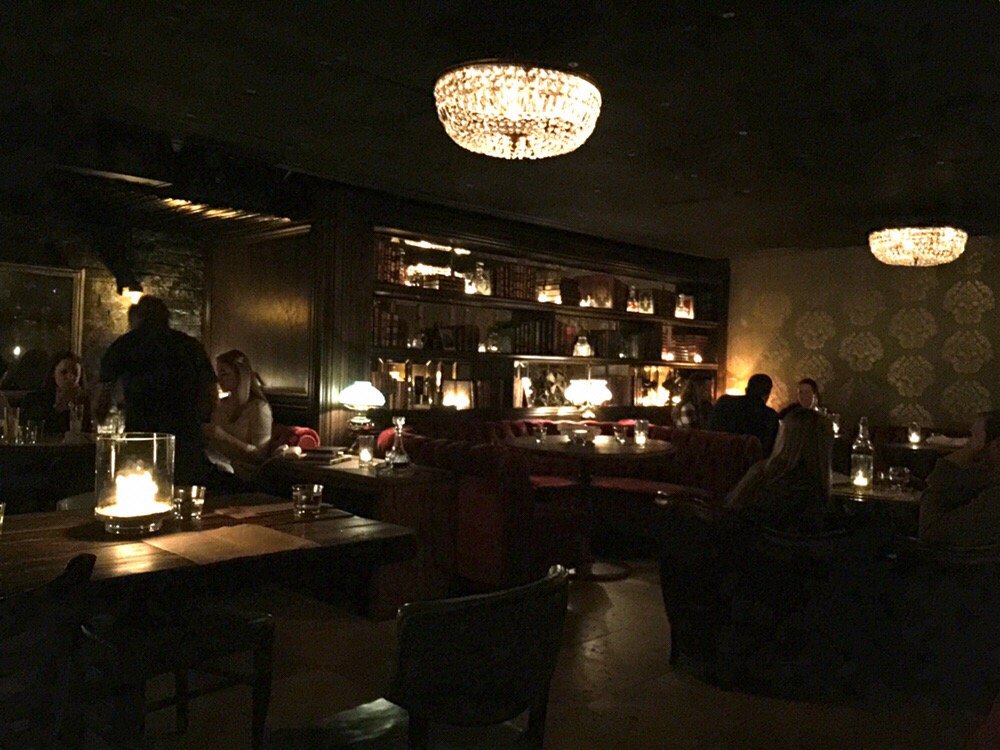 ***** (5 stars)
We absolutely loved this place. It has all the advantages of the food from the Gilt Bar upstairs, but without the noise.
I'm surprised they don't bill this as a speakeasy, because it has that atmosphere: a twisting passageway downstair to find the almost hidden door, and lighting that takes a few minutes to adjust to. Candles on book shelves provide part of the illumination, and the fancy bar at one end looks like it's straight out of the 20s.
We tried a large portion of the menu, and loved everything except perhaps the bone marrow and the rib eye. Mussels were a standout.
Of course with this theming there are cocktails, and many fine choices among them. I'm not a fan of sweet drinks, so I was delighted to discover many bitter ingredients available, and even finished with an Amaro Nonino.
Service was friendly and helpful.
The Library
Gilt Bar
230 W Kinzie St
Chicago, IL 60654
(312) 464-9544
http://www.yelp.com/biz/the-library-chicago