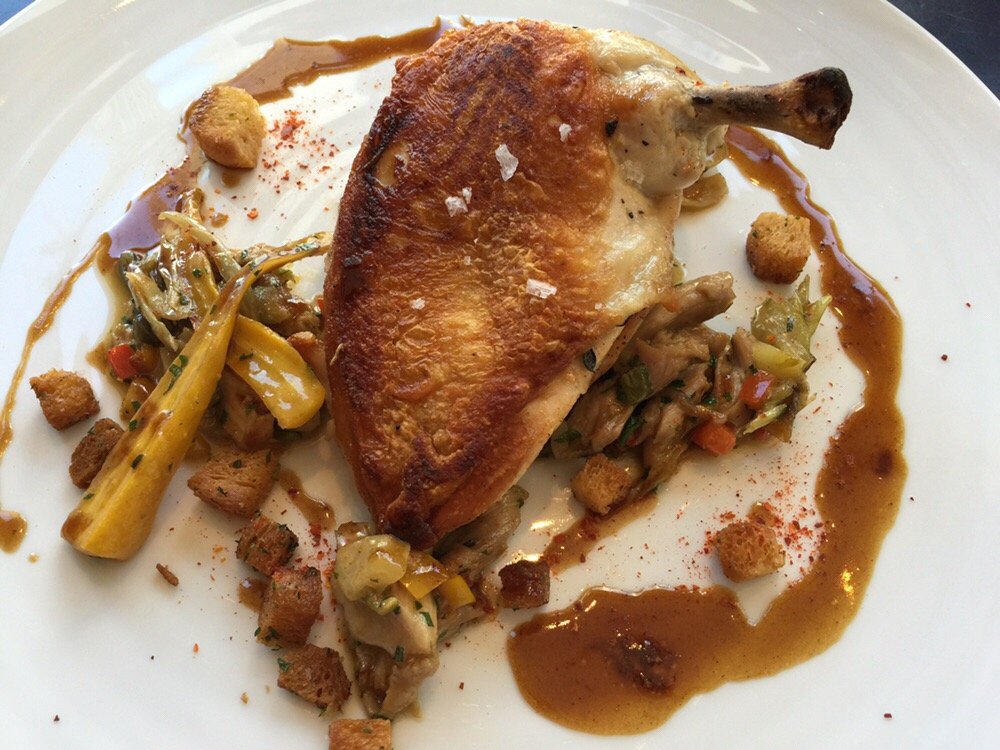 ***** (5 stars)
We had a great lunch at NoMI. A corner table overlooking Waterpower place can't be beat. The emphasis on lighter fare, sushi and fish makes for a healthy lunch. \
I had TJ's Farm Chicken at the waiter's suggestion, and it was one of the best chicken dishes I've ever had, with a perfectly crisp skin and moist, succulent meat. The accompanying herb crumbs were heavenly.
The wine list is really well thought out, and if you're willing to spring for a nice bottle, there are some excellent choices. They even have Madeira by the glass. And Madeira goes with everything (even spiny tuna rolls, it turns out!)
Service was friendly and efficient. A great place for a relaxing and tasty lunch.
NoMI Kitchen
Park Hyatt Chicago
800 N Michigan Ave, 7th Fl
Chicago, IL 60611
(312) 239-4030
http://www.yelp.com/biz/nomi-kitchen-chicago