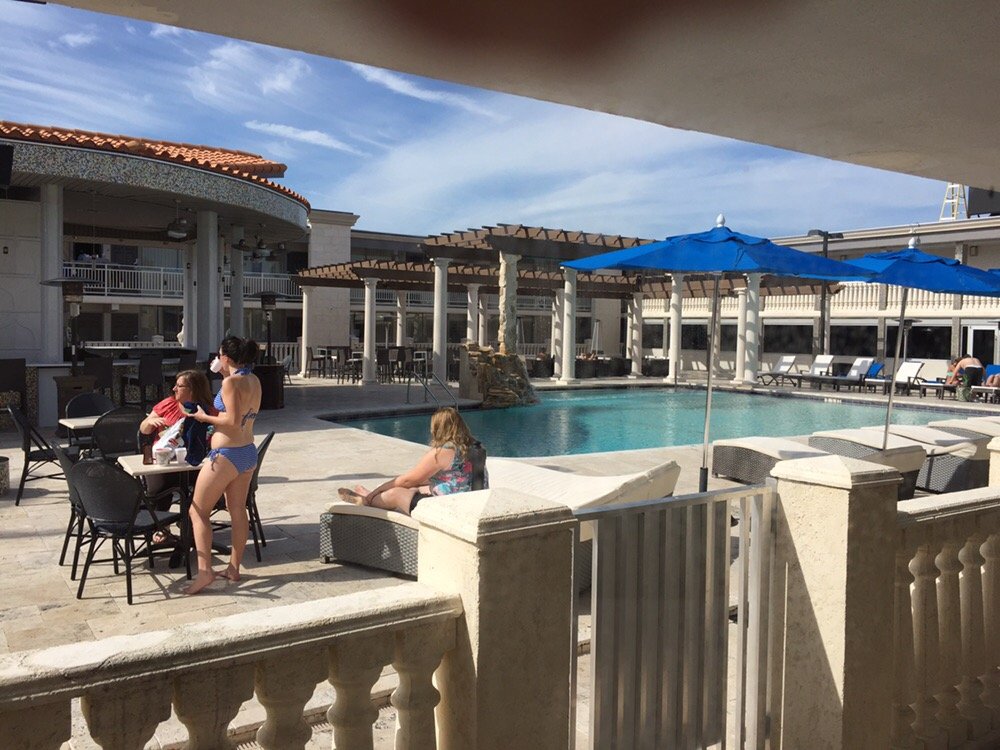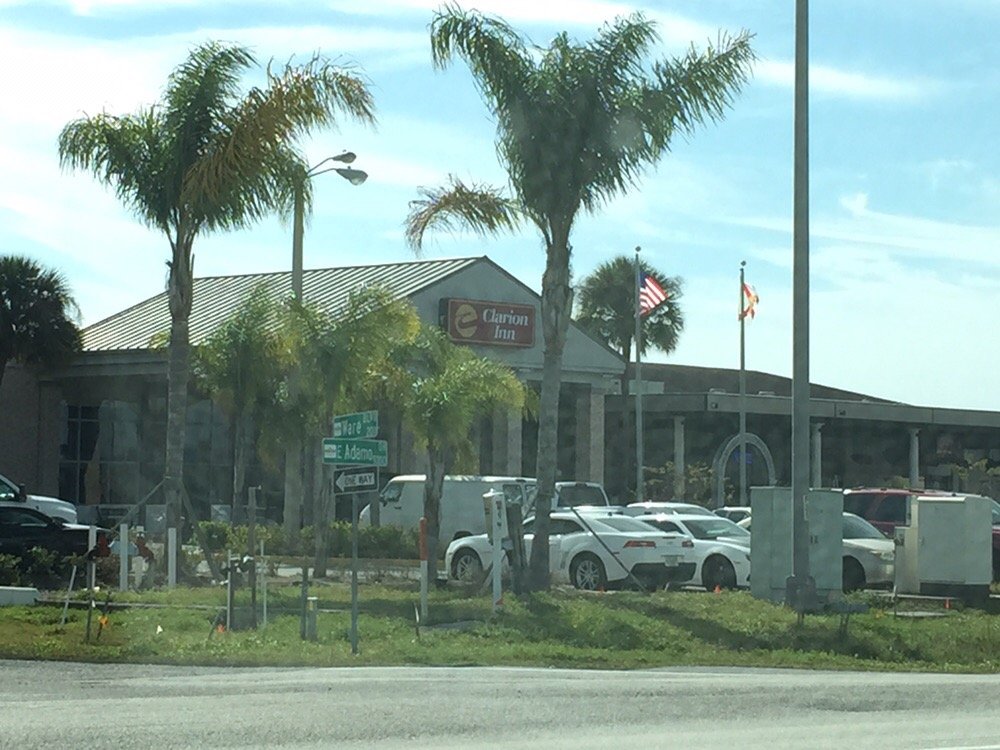 **** (4 stars)
The staff here is very nice, and the place has been so completely refurbished that it's hard to find a surface that hasn't been covered with some new material or coating.
It's the old style of motel, with window shaker AC units and exterior hallways, but I have to say the AC units here are the quietest I've encountered.
That's in contrast to the incredibly noisy pool area, which features deafening music all day. Fortunately, they have very good taste in music. But if you want a quiet room then you should (counterintuitively) ask for one facing the parking lots, not the enclosed courtyard.
On the other hand, the east side of the building faces a noisy commercial street. So that leaves the west side of the building, which is basically an alley next to a flooring store. So there you have it.
I will say the room interiors have been redone fairly well, not to the level of a Hilton Garden in or other modern hotel (I mean, come on, this used to be a Best Western) but there is a microwave and nice sized refrigerator, and in-room coffee.
Clarion Inn
9331 E Adamo Dr.
Tampa, FL 33619
(813) 621-5555
http://www.yelp.com/biz/clarion-inn-tampa