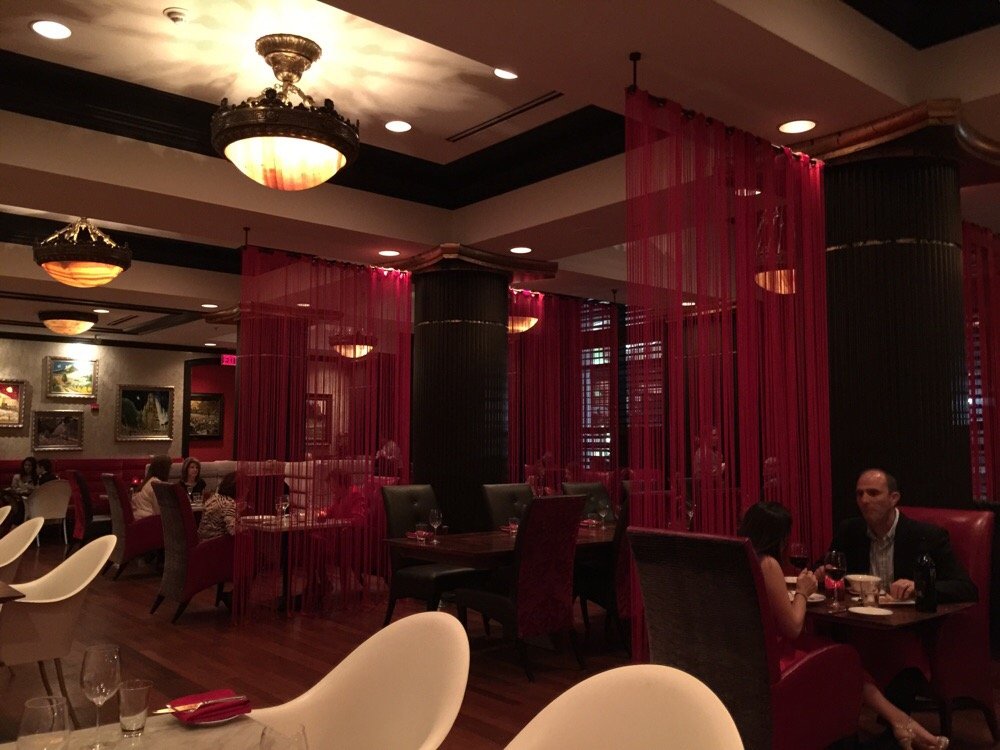 **** (4 stars)
Wow, this place has improved SO MUCH. I'd been several times before, and didn't even figure it was worth writing a review, but on this visit everything has changed.
Start with a flat bread. It's pizza sized and shaped, super thing, and the margarita version has perfect tomato sauce and fresh basil. In short, it's a pizza from Italy.
Salads are inexpensive and very generous. I really enjoyed my kale and apple salad, and the Caesar was good, too.
Many of the entrees are steaks, but I opted for something unusual, the Alsatian Charcoute, which was a bowl with sauerkraut, potatoes, wonderful German-syle sausage, and house smoked German bacon. It was wonderful. If that's not your style, don't worry, there's nothing else on the menu like it. But if you occasionally enjoy German food, this was the best I've had outside of Germany.
The menu is very diverse, with smoked salmon, and escargot appetizers as well. There's also a three course menu that is fairly priced.
Now that the new performing arts center is right across the street, I'm sure we'll be frequent visitors.
The Boheme
325 S Orange Ave
Orlando, FL 32801
(407) 313-9000
http://www.yelp.com/biz/the-boheme-orlando