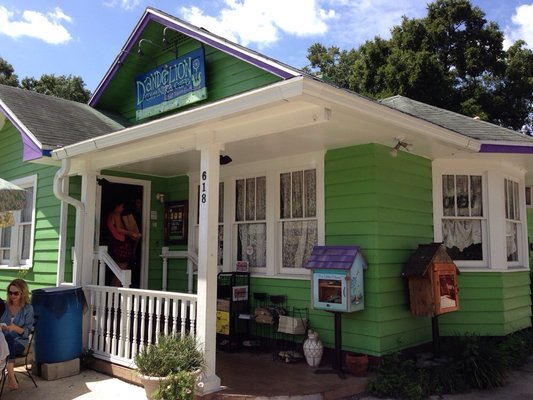 **** (4 stars)
This cute little restaurant is in a cute little house. You order at a cute little counter in the front room, and then they bring your food to you in one of the cute little inside rooms or on the not-so-cute front patio.
The majority of what they serve consists of quinoa and mixed greens with various vegetable toppings. This means that if you don't like what you get it's pretty much your own fault, since you picked it.
I particularly liked the ginger cilantro dressing that came with my friend's lunch. Prices are very reasonable. Service is not really restaurant style, but more at an operational level.
Probably the best choice in town for a vegetarian meal.
Dandelion Communitea Café
618 N Thornton Ave
Orlando, FL 32803
(407) 362-1864
http://www.yelp.com/biz/dandelion-communitea-café-orlando-2