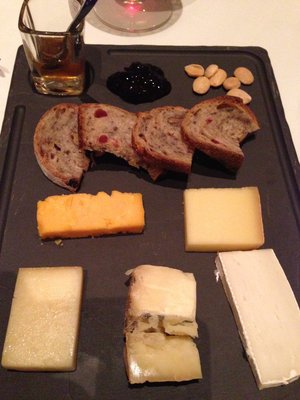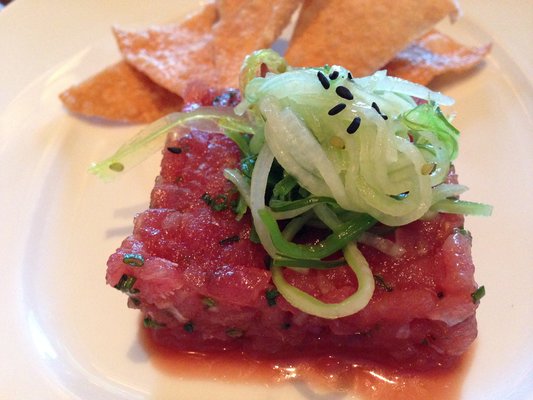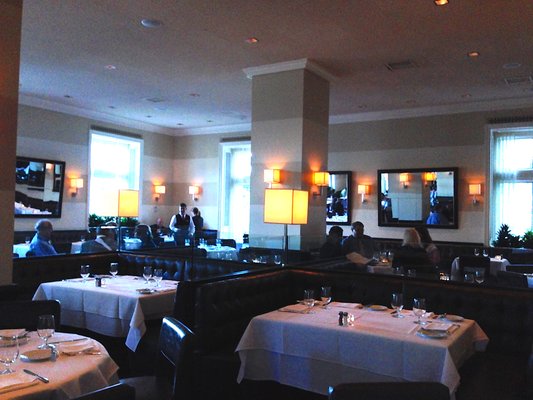 ***** (5 stars)
Beautiful room, great food, fantastic wine list; what more could you want?
As you might expect from the name, the highlight here is wine. There are hundreds of offerings, and most of the markups are below typical restaurant pricing. We had a wonderful bottle of 2007 Nicholas Potel Chambolle-Musigny that was exactly the kind of earthy, complex Burgundy we were looking for.
The ratatouille appetizer (which I apparently had during its last day on the summer menu) was perfectly cooked and flavorful, and the tuna tartare was refreshing, although I thought it could have been a bit more flavorful. Crispy shrimp was indeed very crispy, and was served with a tasty blend of sauces that combined sweet with a bit of spice.
The halibut entree was perfectly cooked, and served atop deliciously rich fennel.
We finished with a 5-cheese assortment, and found several artisan cheeses that we loved.
Service was friendly and helpful, and our meal was relaxing and fun.
Bacchus
925 E. Wells St.
Milwaukee, WI 53202
(414) 765-1166
http://www.yelp.com/biz/bacchus-a-bartolotta-restaurant-milwaukee-2