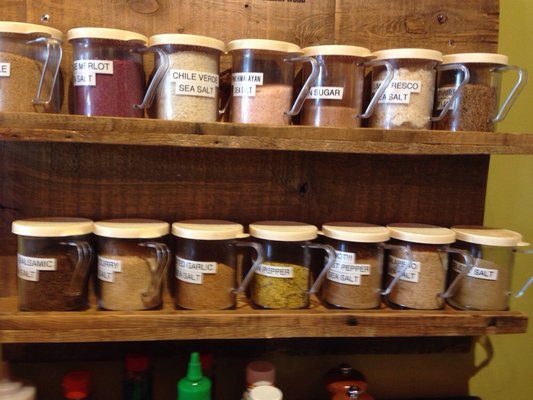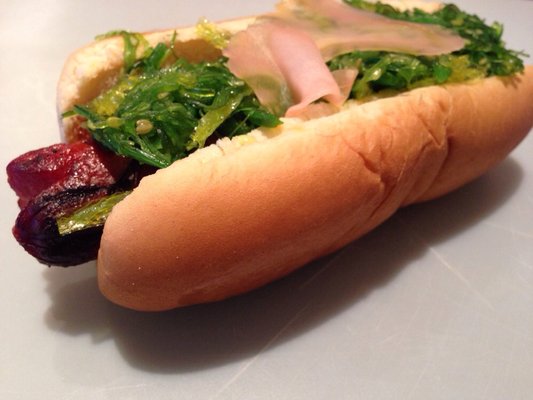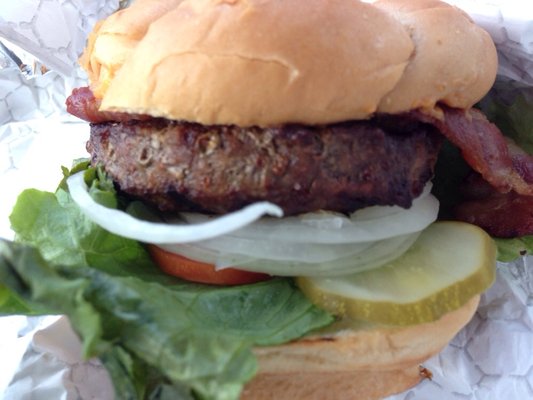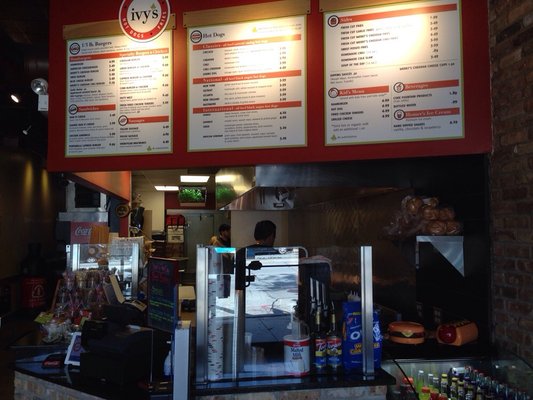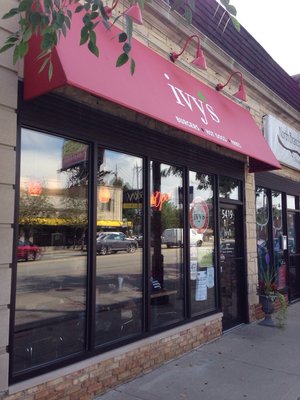 ***** (5 stars)
I've been looking all over Chicago (literally) for a place with great gourmet hotdogs and hamburgers. Well, this is it.
The dogs include the usual Chicago and chili varieties, plus others named after cities and countries. I tried the most unusual, the Japanese Dog, and wow, was it good. Yes, the seaweed salad and pickled ginger go well on a dog, but the superb flavors of the dog itself really shone through. Best hot dog meat I've had, for sure.
But the burger was actually better. A think, juicy patty with a crisp, seared crust, piled high with all my favorite toppings, plus cheddar cheese and (of course) bacon. That bacon really made it a home run, with its smoky flavor, and the bun had enough integrity to hold the whole handful together. Just describing it has made me want another one.
I also tried the garlic fries, which are hand cut and tossed with fresh Gilroy garlic, herbs and olive oil. If that sounds good, you're right. The owner made sure I knew they were unsalted, and pointed out a whole rack of seasoning salt shakers to choose from. His recommended smoked salt was terrific on them.
It's easy to see that the owner's hands-on approach makes this place special, and I can imagine it's often hard to get a seat, as there are only a few tables, but I was served quickly, and the wait time for everything to be prepared fresh was definitely worth it. I'm all ready to go back and try some other gourmet combinations and maybe a shake, too.
Ivy's Burgers, Hot Dogs and Fries
5419 W Devon Ave
Chicago, IL 60646
(773) 775-2545
http://www.yelp.com/biz/ivys-burgers-hot-dogs-and-fries-chicago