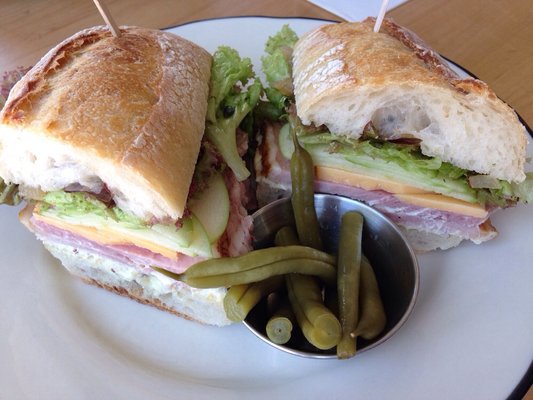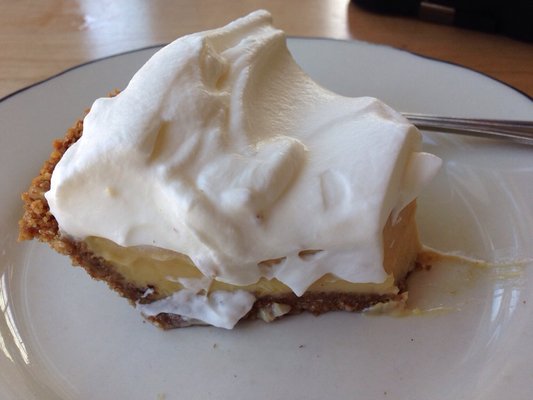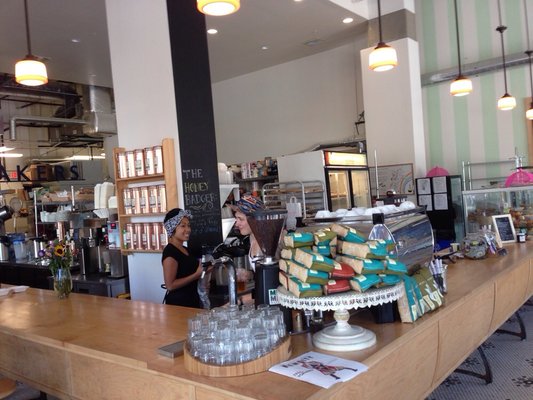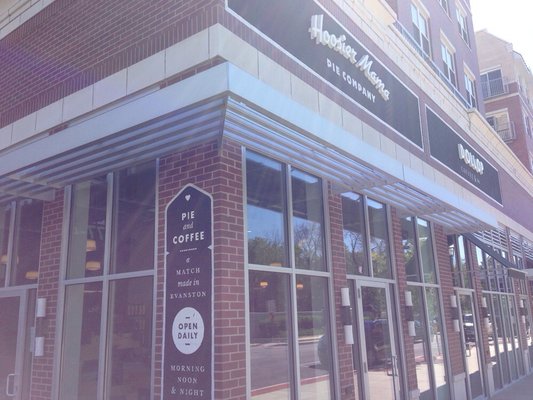 *** (3 stars)
Uniting two local chains, this is a place to get coffee and pie. Ironically, the best offerings aren't either of those, they're the sandwiches.
The large open space is bright and friendly, a good place to relax or get some work done, and there is a fair sized patio out front. Service is friendly, although it's odd how long it takes to do something as simple as serve a slice of pie, even when you're the only customer.
The pies are good, but they won't change your life, and the coffee is just adequate.
But the sandwiches are delicious. I had the Ploughman, a generous serving of ham and cheddar cheese with apple slices, chutney, mustard, mayo and lettuce on a fresh baguette. The combination worked great together. If I return it will be to try the other sandwiches, especially the BLT.
Dollop Coffee & Hoosier Mama Pie Company
749 Chicago Ave
Evanston, IL 60202
(847) 868-8863
http://www.yelp.com/biz/dollop-coffee-and-hoosier-mama-pie-company-evanston