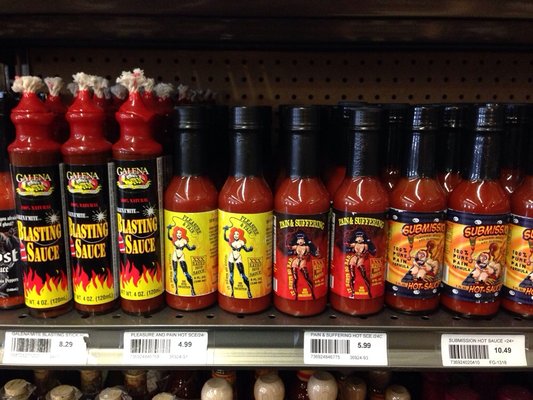 **** (4 stars)
We passed this place on a drive to Milwaukee, and although we didn't stop, I felt compelled to return.
It was everything I expected, and more. Actually I was expecting nothing but a tacky tourist trap. But you can't really call it a trap, since hundreds of fans return here, again and again. Why? Because of the sheer volume of "stuff" they have.
Yes, there are T-shirts and souvenirs. But really the place is about cheese, beer, gourmet foods and wine, not necessarily in that order. They also have  a ton of hot sauces.
The beer selection alone is vast. And there were many gourmet honeys, syrups, seasonings and biscuits I'd never seen before. Unfortunately the prices are pretty much at the level you'd expect, so I didn't actually buy anything, but plenty of people were loading up.
The cheeses I tried were actually fairly bland and forgettable, but then I'm more of a European cheese person.
Mars' Cheese Castle
2800 W Frontage Rd
Kenosha, WI 53144
(800) 655-6147
http://www.yelp.com/biz/mars-cheese-castle-kenosha