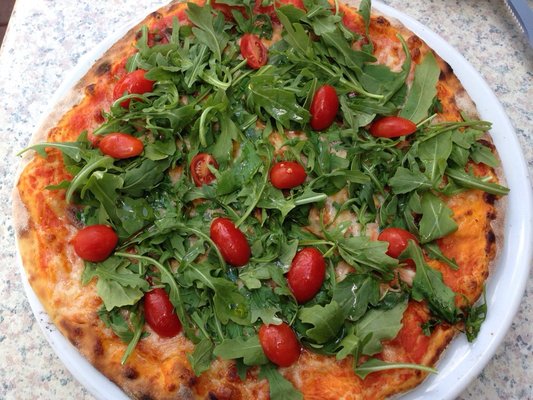 *** (3 stars)
This is a pleasant Italian restaurant in the middle of an old fashioned block of main street surrounded by lots of interesting shops. Pizzas are served uncut so they don't get soggy, and there are some interesting salads. I had a combination of celery, apple and radicchio that was quite refreshing.
The wine list has some uncommon offerings by the glass, including the seldom seen primitivo.
There is some sidewalk seating that's perfect on a nice day.
The only downside is that it's not inexpensive, and there doesn't seem to be a lunch menu, so two courses can result in a rather pricey noon-time meal. But on a nice summer evening it's certianly a good outside dining option.
Trattoria D.O.C.
706 Main St
Evanston, IL 60202
(847) 475-1111
http://www.yelp.com/biz/trattoria-d-o-c-evanston