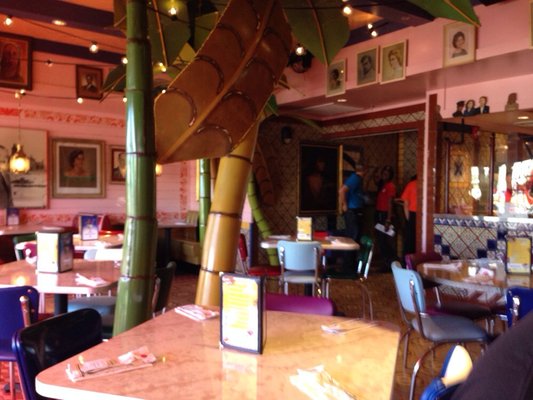 ***** (5 stars)
This is an excellent addition to Orlando's Tex-Me dining scene, easily outshining nearby offerings.
Service, even during opening week, was efficient and almost overwhelmingly friendly.
The margarita had a perfect balance between lime, orange and a healthy pour of tequila.
Tortilla chips are paper thin and not at all greasy. There are eight sauces on tap ranging from mild to medium.
I had the appetizer plate as my lunch entree, and everything on it was quite good. I particularly liked the queso, which had a nice kick to it.
In case you're wondering, the name is pronounced "chewies"!
Chuys
8123 International Dr
Orlando, FL 32819
(407) 730-3602
http://www.yelp.com/biz/chuys-orlando