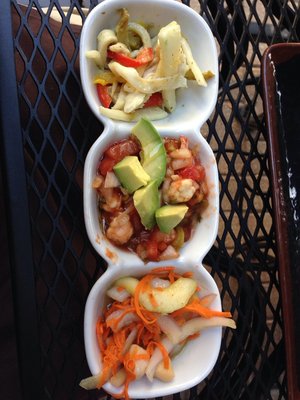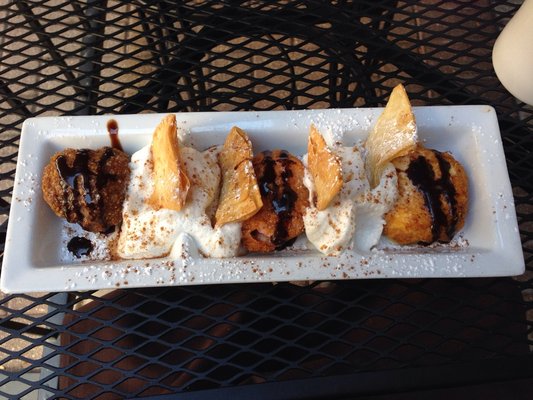 **** (4 stars)
Mago Grill offers a nice mix of authentic Mexican items plus Tex Mex standards. The highlight is their various Mole sauces. Most of the food here tends to be spicy, so if you're sensitive, be sure to ask about heat levels.
The ceviche sample is a nice way to start. It offers shrimp, tilapia and bay scallops. All appeared to be cooked. The marinade were different for each, and all three were fairly spicy.
The tamales are also a good appetizer. The come with brown and green moles, both of which are tasty.
Of the tacos, our favorites were the shrimp and the pastor, although the snapper and pibil were also good. Although an order is two tacos at lunch and three at dinner, it's quite a lot of food, because each comes with two corn tortillas, so you can divide them up to make them more manageable and end up with twice as many.
Margaritas are good, but if you don't like spicy beware of the salted rim, which contains peppers!
The only item we were disappointed in was the veggie fajitas, which were a rather sodden lump. I'd avoid that, as it's not authentic anyway.
Note that Mago is a great place to eat outside on a nice day.
Mago Grill & Cantina
115 W Campbell St
Arlington Heights, IL 60005
(847) 253-2222
http://www.yelp.com/biz/mago-grill-and-cantina-arlington-heights-2