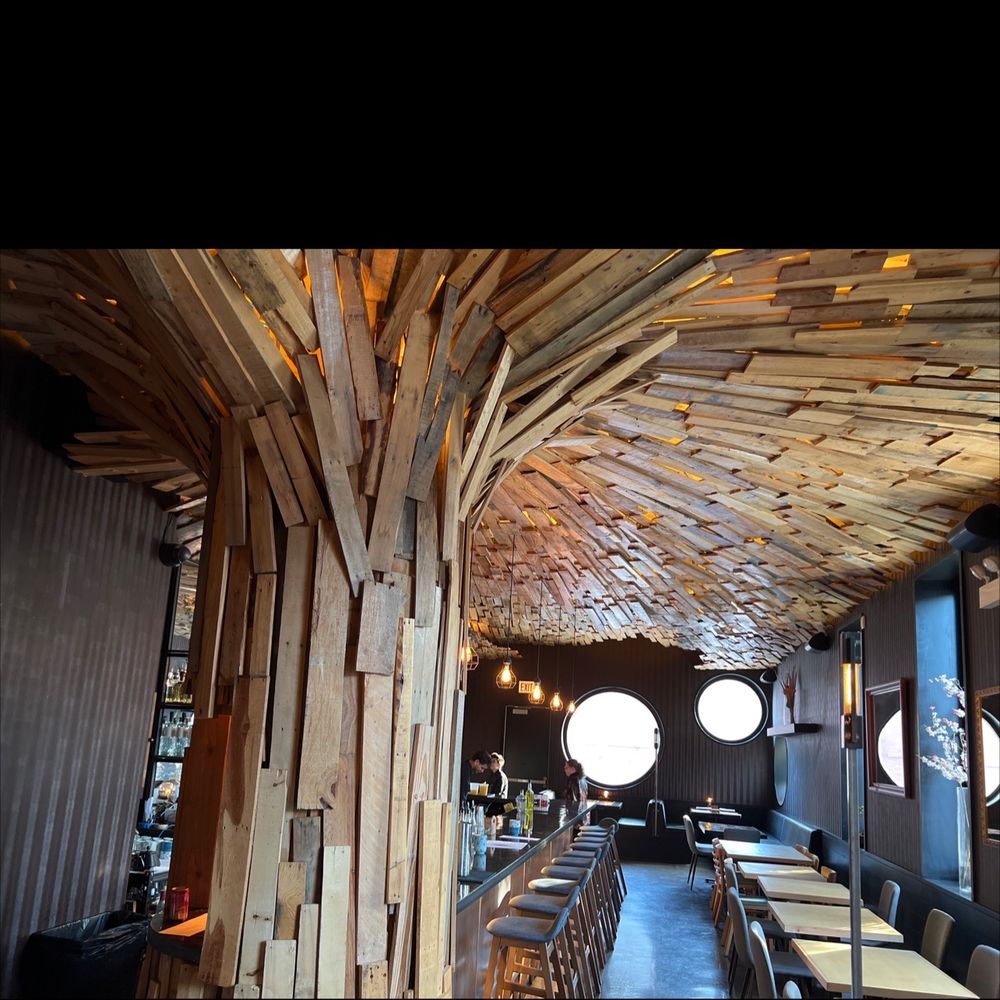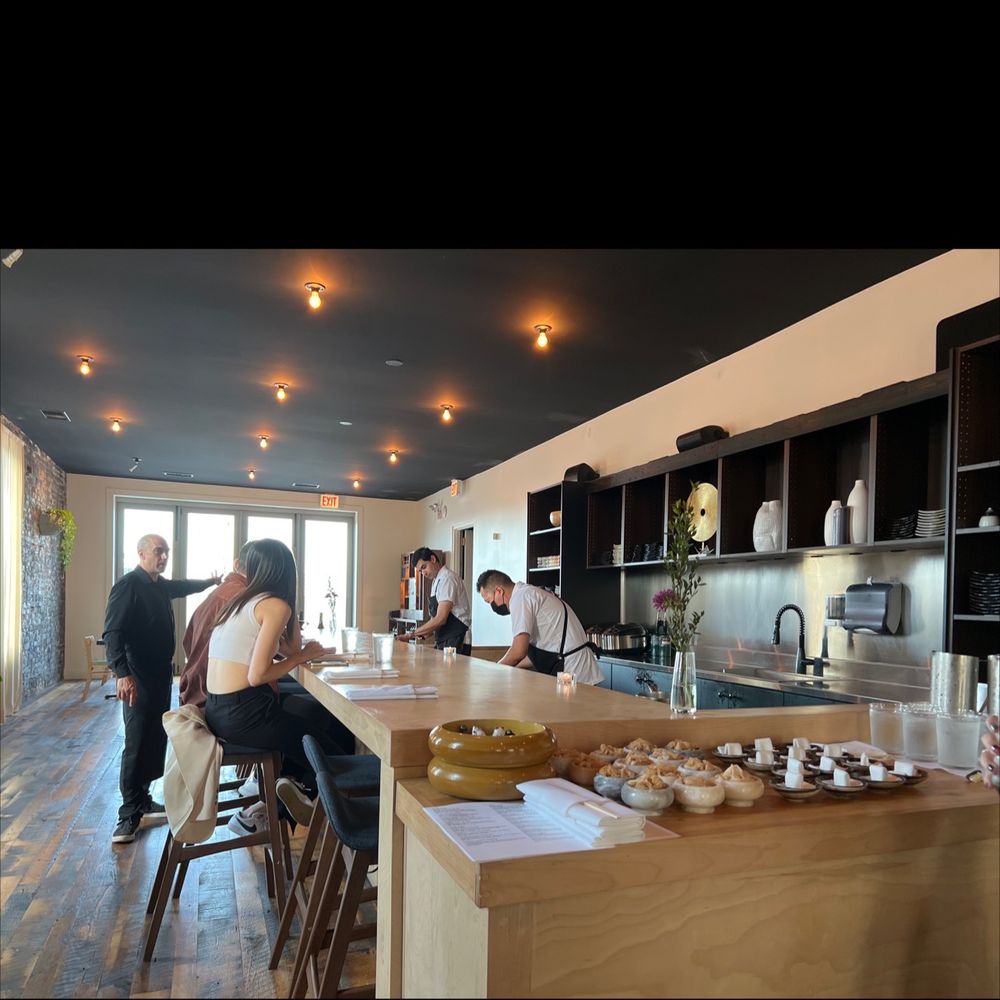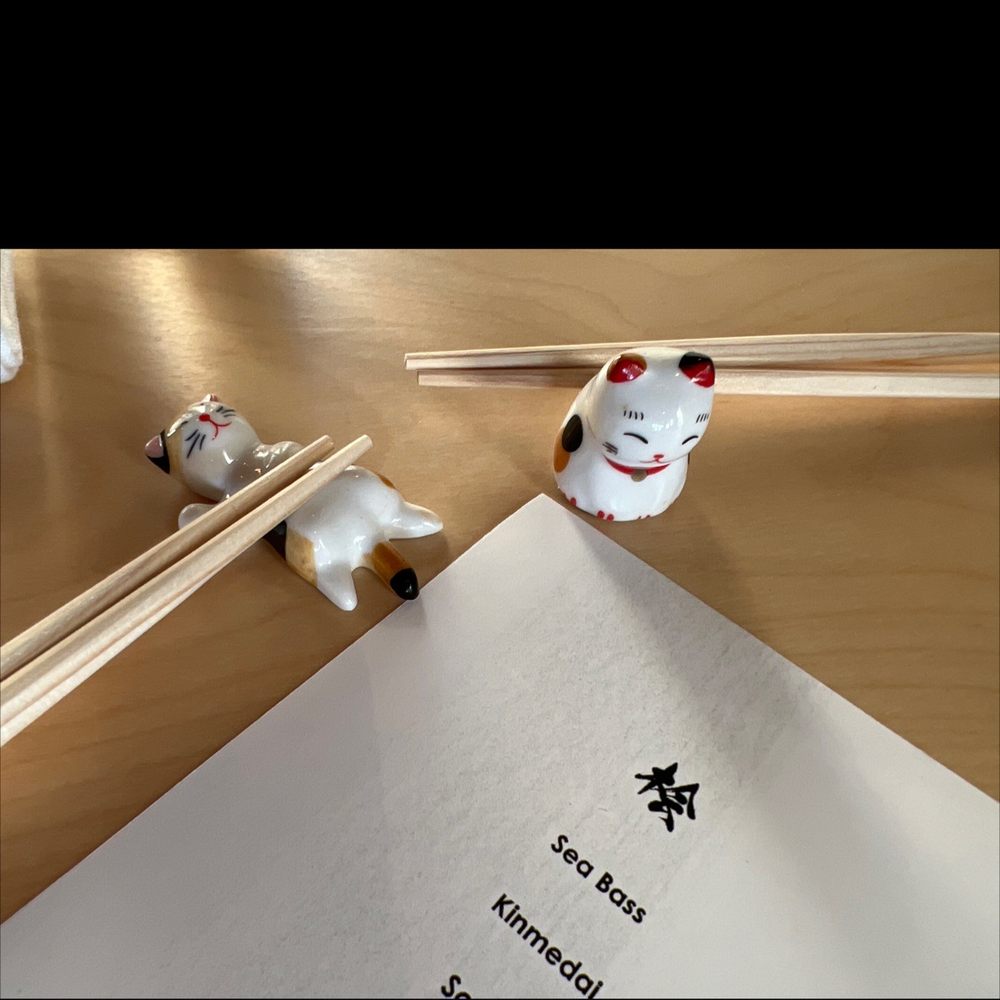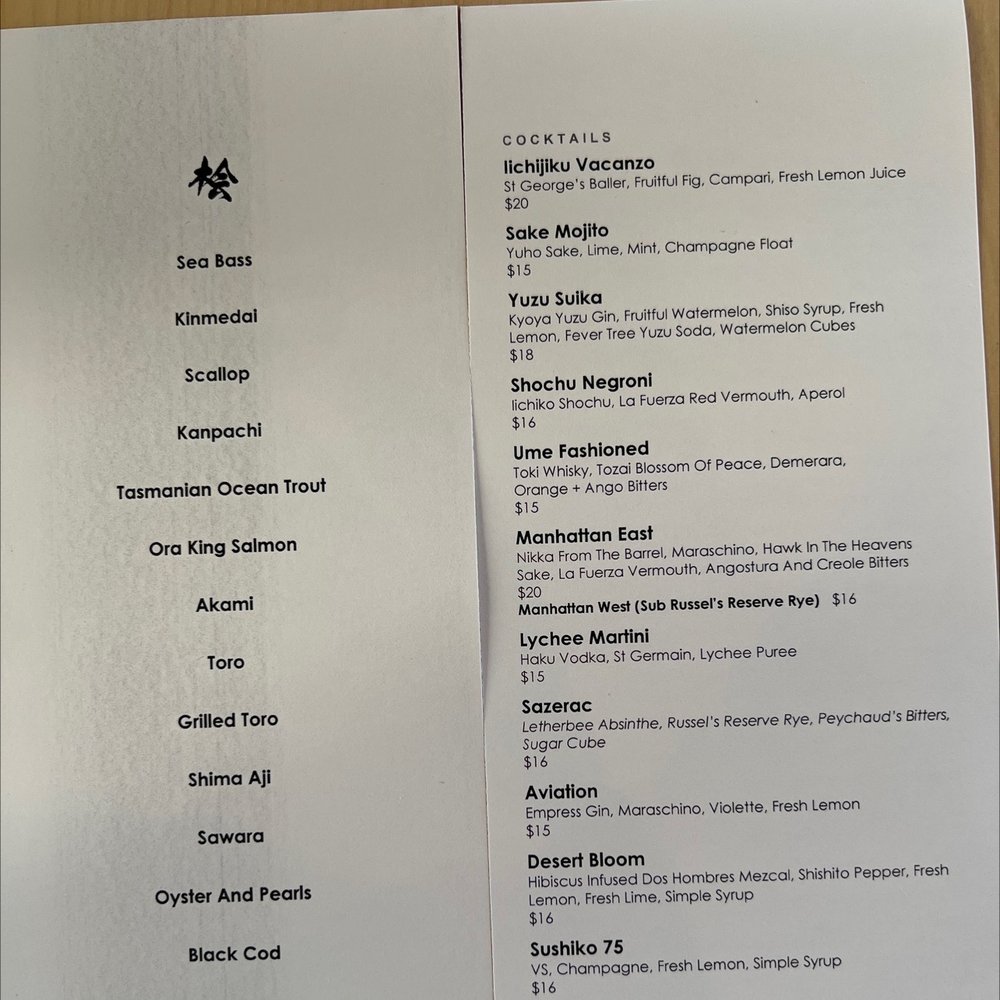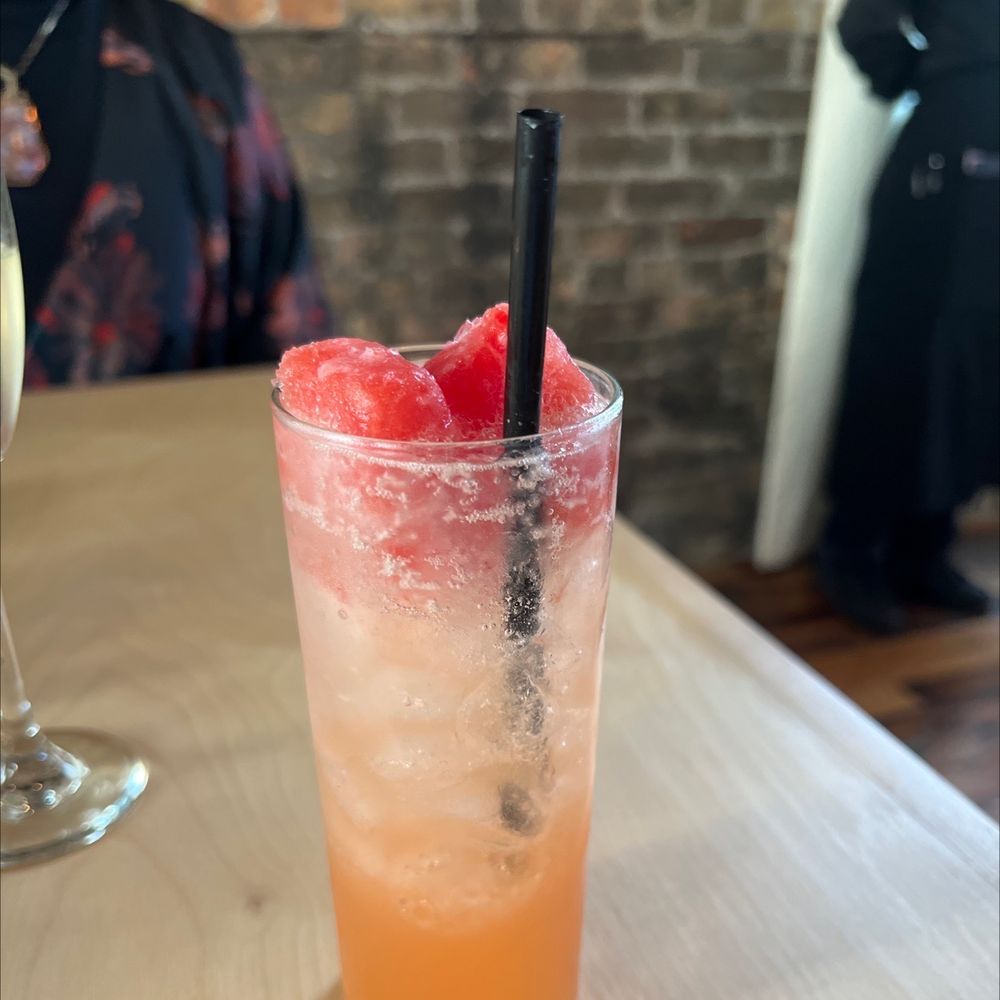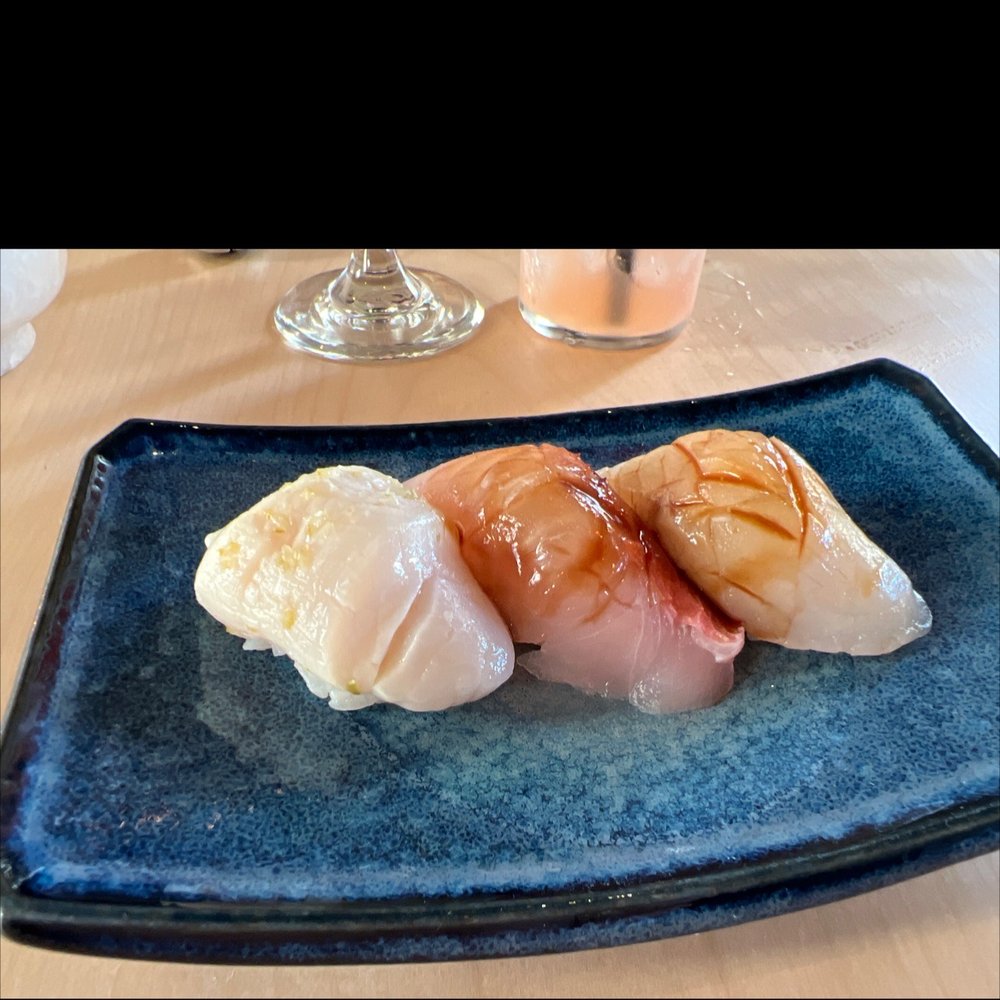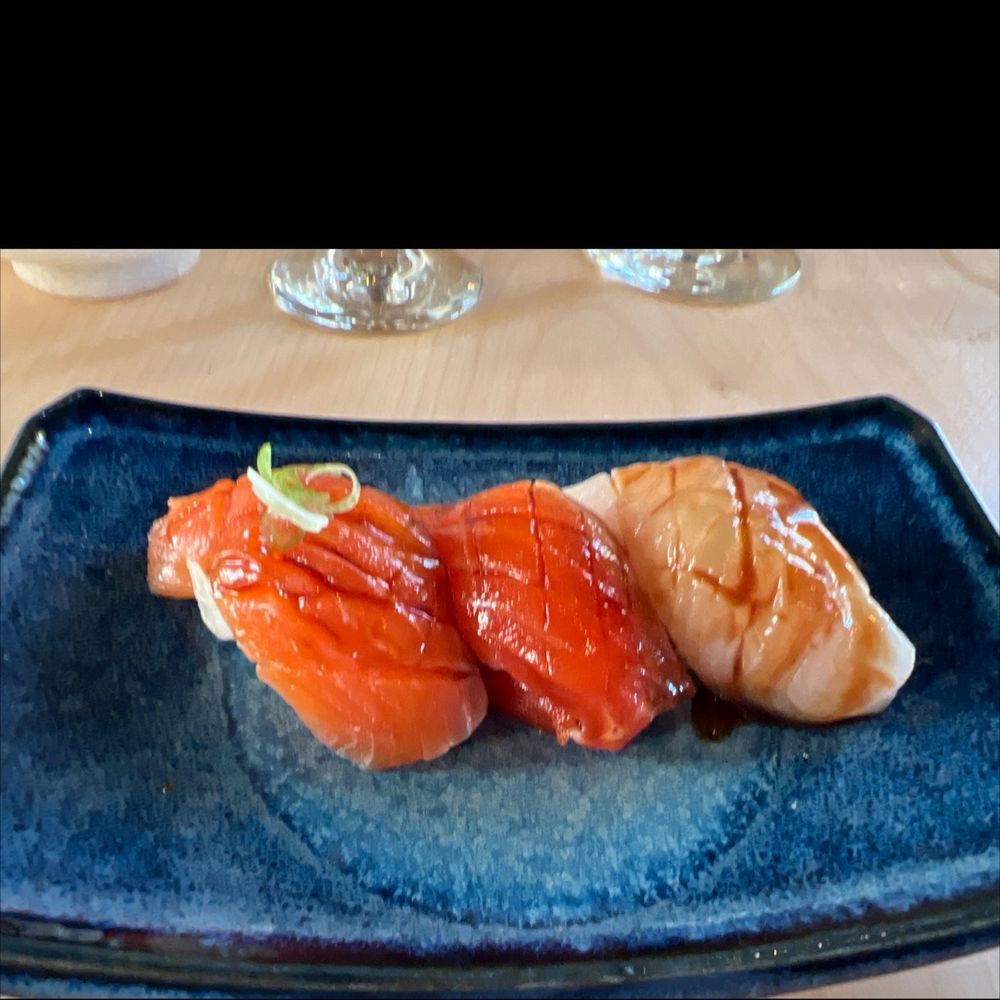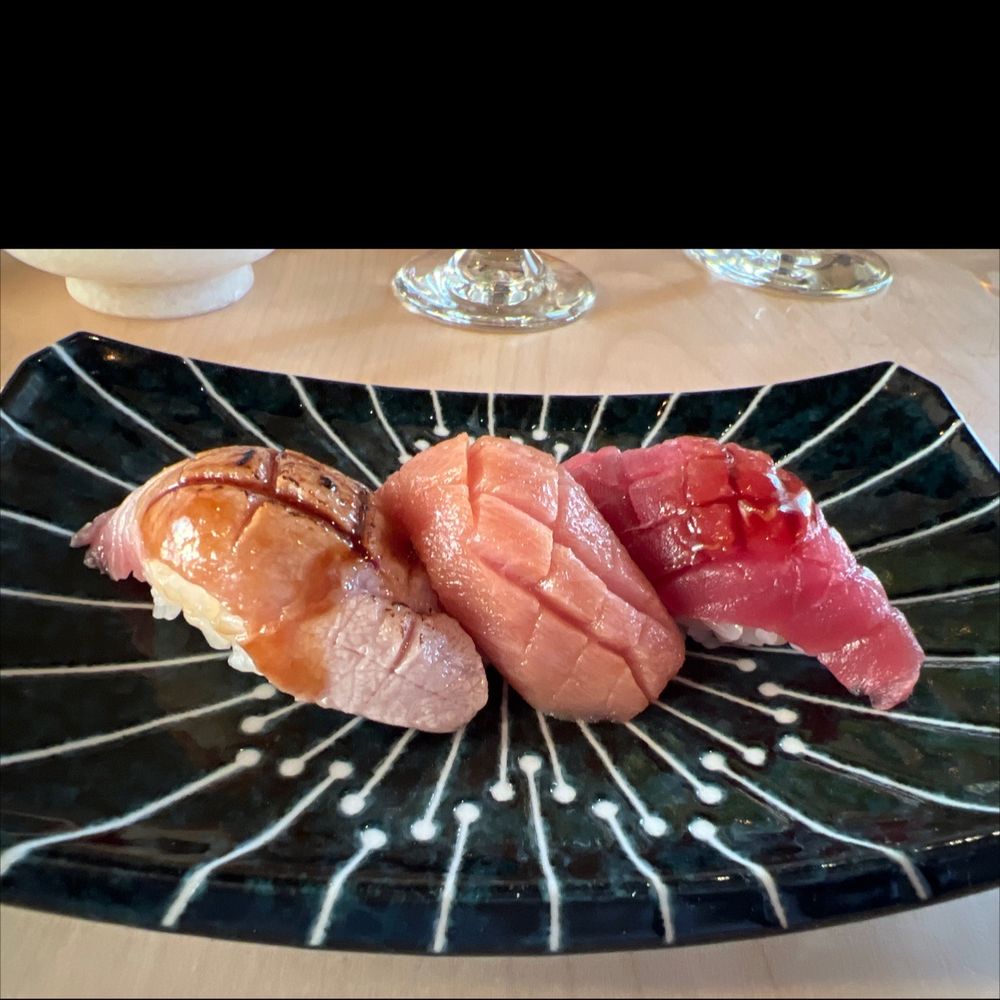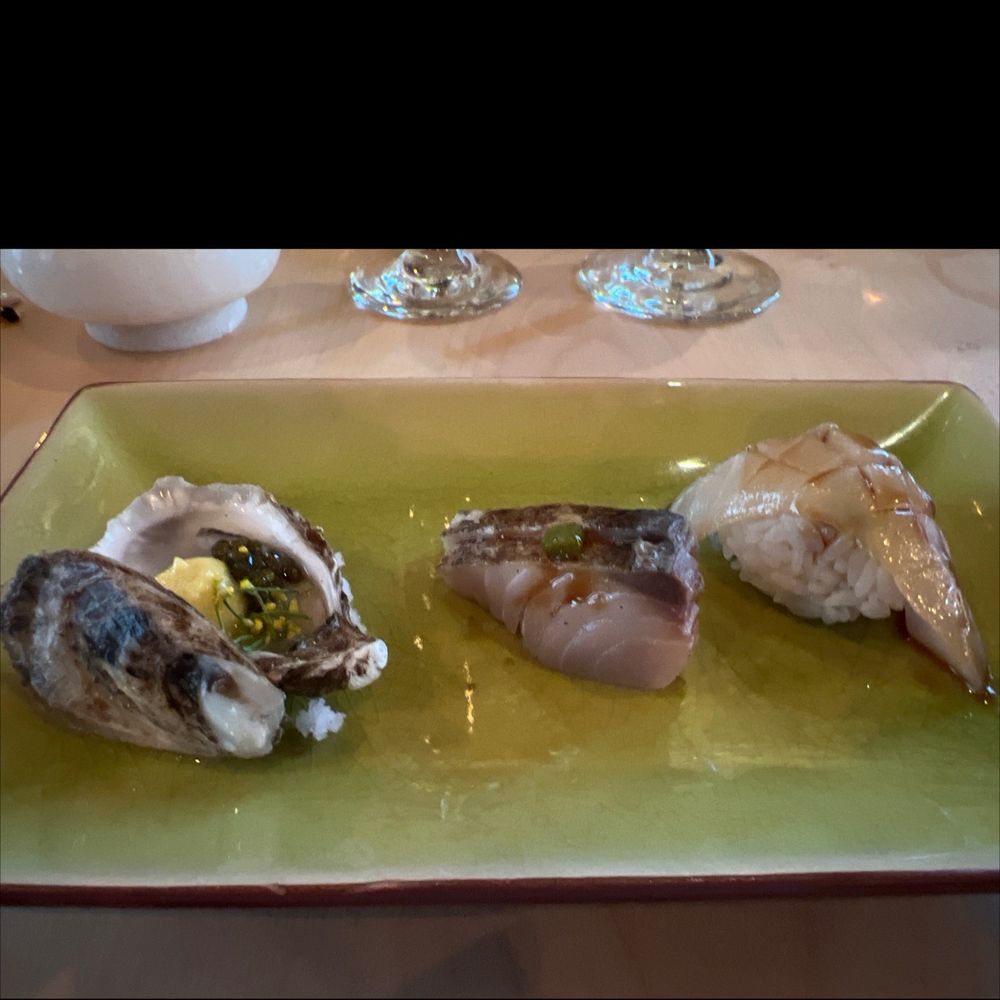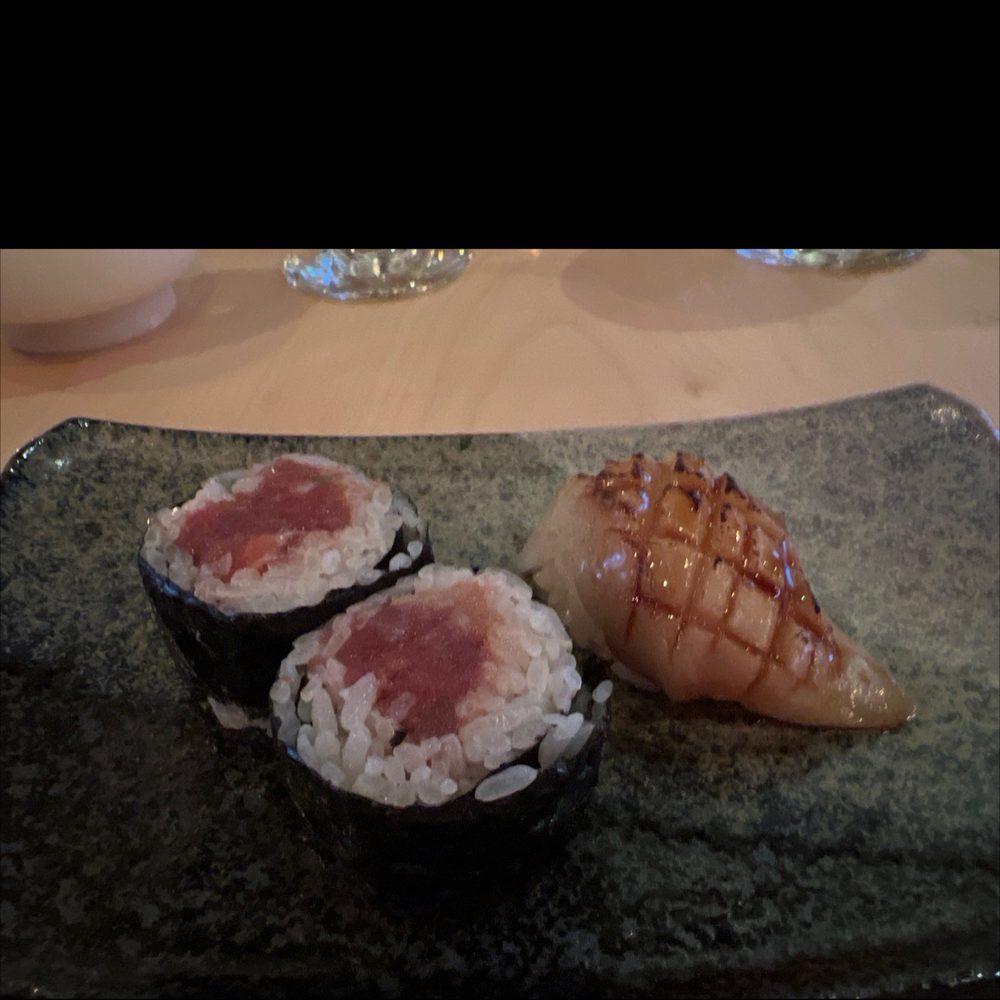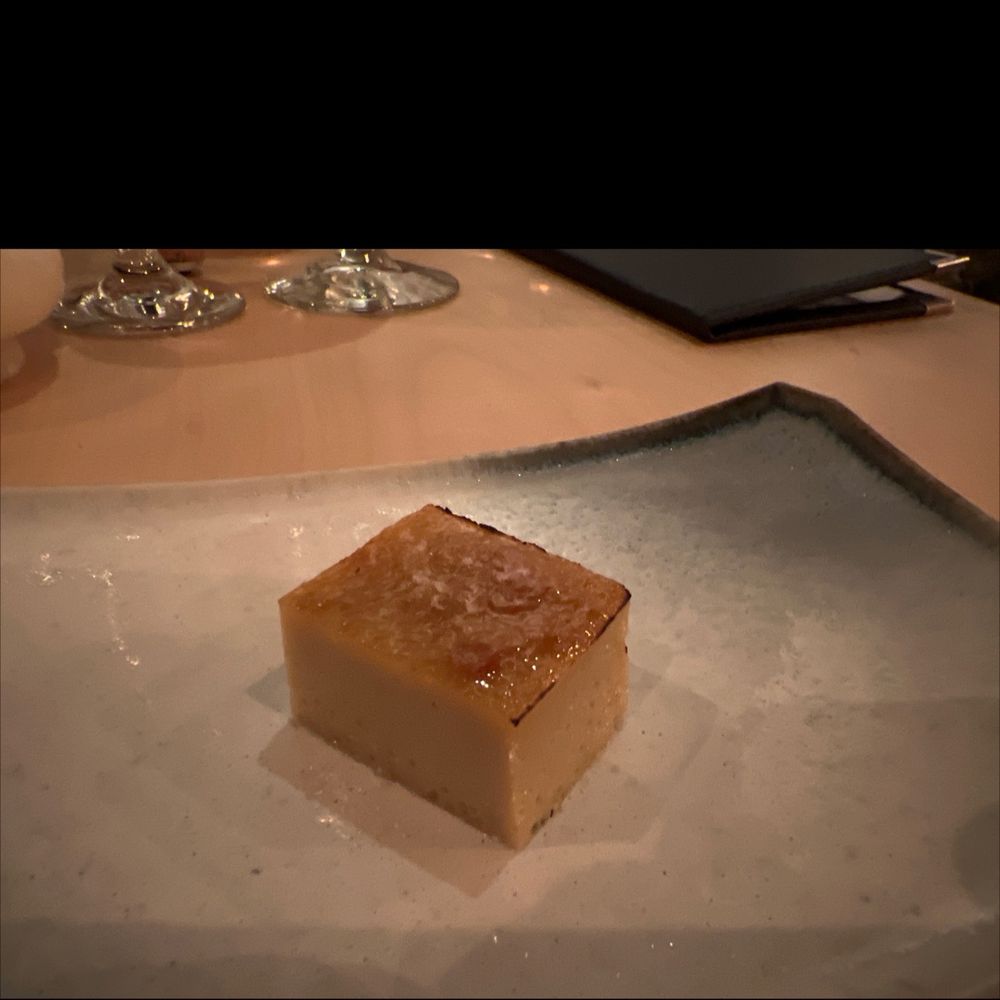 ***** (5 stars)
This is a delightful omakase experience upstairs, and a really cool space downstairs. I liked that the omakase was available with table seating, as I prefer to spend my dinner chatting with my companion rather than focused on the chef, but here you have both choices.
The omakase consisted of 13 pieces of nigiri and two maki, plus a small bite for dessert. The quality of all fish was good, although I have had better — and better compacted — rice elsewhere. Since the chef took responsibility for the saucing and wasabi, a few pieces seemed perfect, others somewhat bland. This is not the level of fish you are going to get at a place like Kyoten, but it is also about a third the price!
A wine pairing is available, but we opted for a bottle of Cremant and one of White Burgundy, and they provided perfect pairings at less cost, and allowed us to avoid wines we aren't interested in.
Service was attentive and charming.
Hinoki Sushiko
1465 W Willow St
Chicago, IL 60642