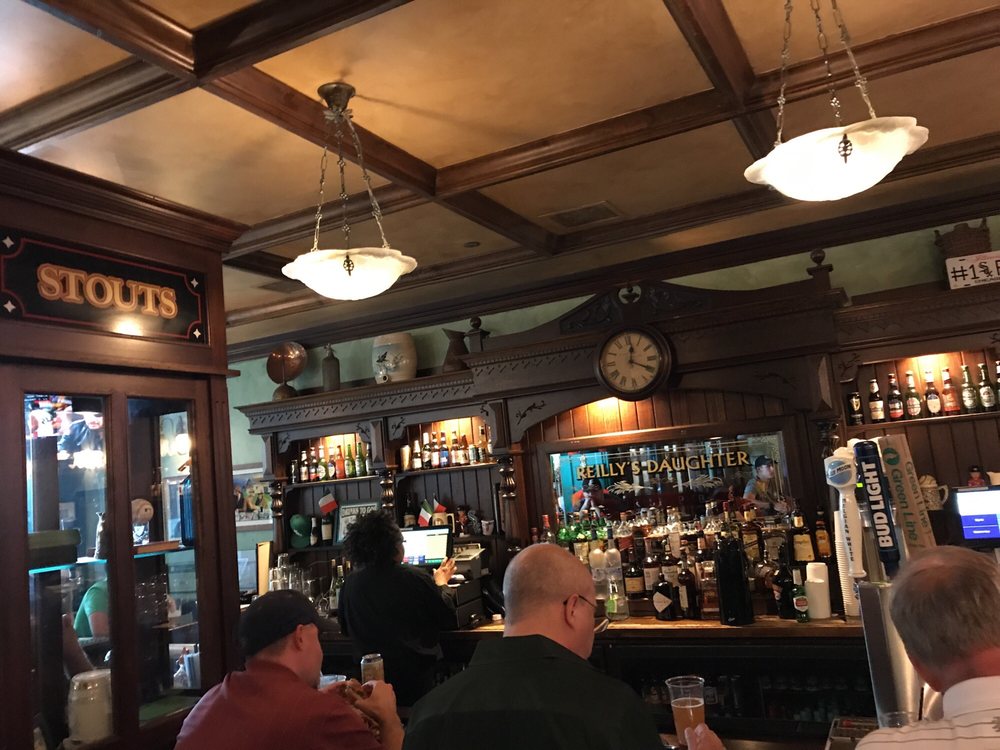 **** (4 stars)
This bar became a full-service restaurant with the May 2017 remodeling of the Midway foodservice.
The intimate space is hard to find because it's not really visible except from the back of the food court. As a result it may be possible to be seated, even when there are long lines at other places. That may not help you beat the rush, though, as service can be quite slow. But if you aren't in a rush to catch your flight, this is a good place to hang out, away from the bustle of the airport, and the food is good.
I had the bacon cheeseburger, and it was much better than typical airport food. The patty is smashed thin and cooked within an inch of its life, but this gives it nice charred edges. The bacon and accompaniments were excellent, and the bun had some texture to it. The accompanying potato chips were house made, crunchy and good.
My companion didn't care for her chicken tenders because they were very thin, more like planks, but I liked them, and the accompanying barbecue sauce.
To me, this is one of the best options for killing time at Midway.
Reilly's Daughter
5700 S Cicero Ave
Midway Triangle
Chicago, IL 60638
(773) 838-1496
http://www.yelp.com/biz/reillys-daughter-chicago