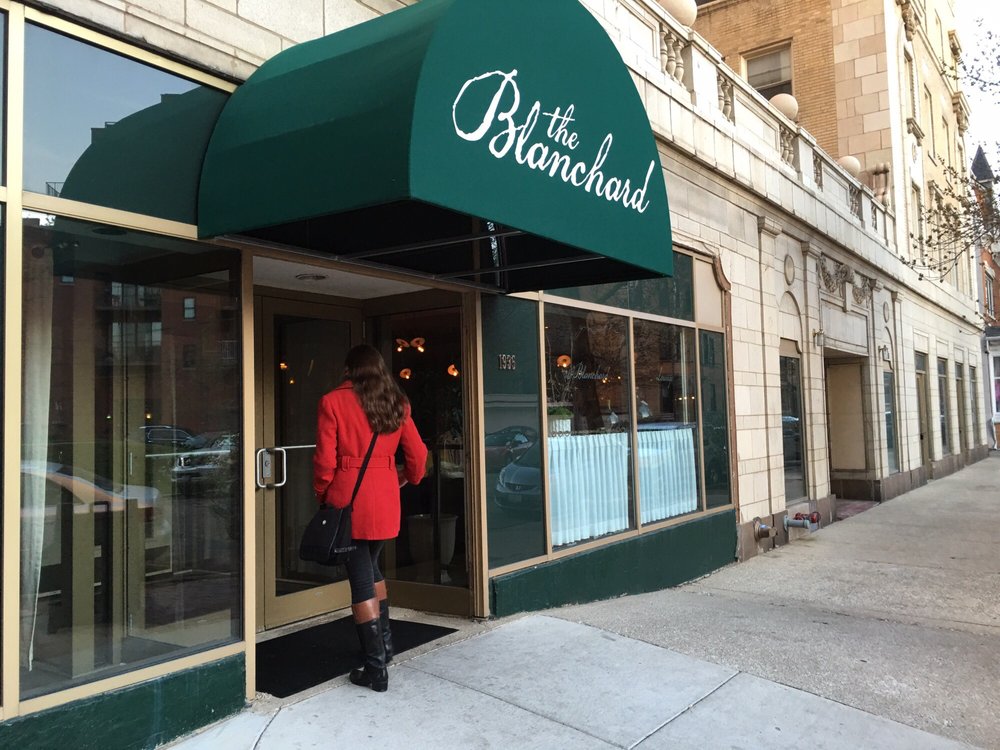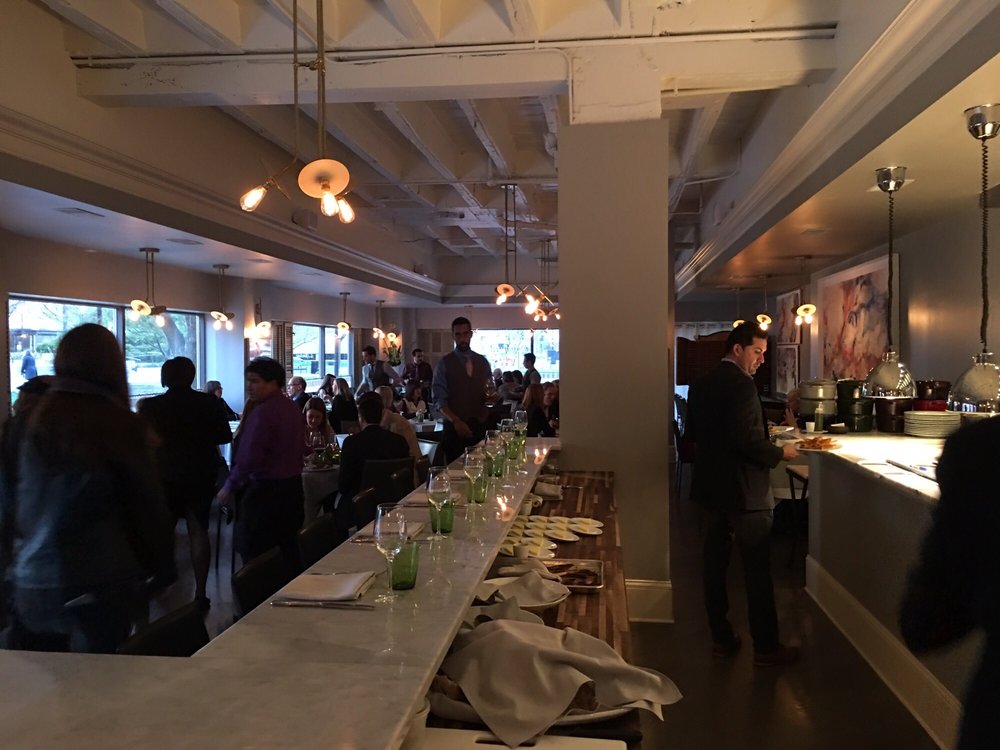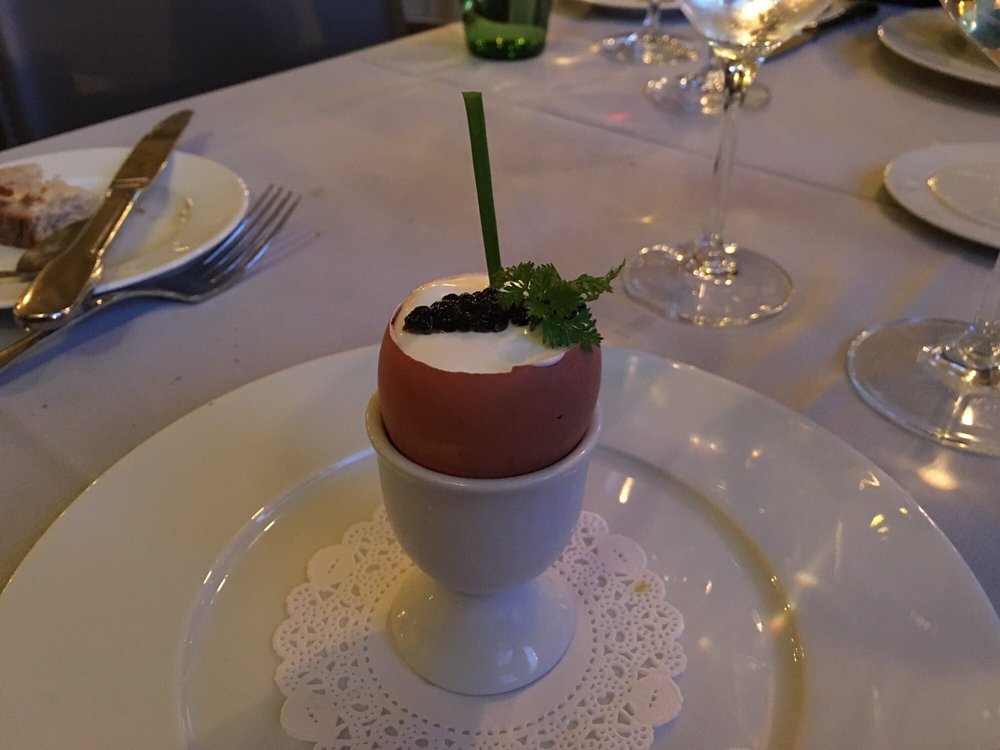 ** (2 stars)
I don't understand what the  hype is about. This is a perfectly average French restaurant with adequate food, a poorly thought out and overpriced wine list, and a deafening ambiance. I have not eaten in such a loud restaurant since Graham Elliot, and at least there it was because of the absurdly loud music. If The Blanchard has music it is not audible over the roar of other diners in this hard-surfaced room, bare of any attempt at acoustic treatment.
Aside from the imperative to escape from the noise as quickly as possible, there is little to make one want to linger anyway. The highly touted "oeuf outhier"turned out to be a rather gritty scrambled egg mixture in a decapitated egg, topped with sour cream, vodka and a dot of caviar. The flavors didn't really mesh.
Mussels were just adequate, although a companion liked the mussel soup, which was more like saffron soup. The mussel-topped toast it came with was good, though.
The best appetizer was the duck confit, which was flavorful and nicely defatted. Foie gras ganache was also good, and accompanied by nicely charred brioche.
The dover sole and steak frites were straight from central casting–nothing really wrong with them, but nothing to justify $42 for the sole, either. The best entree (and best item of the meal) was the short rib, which combined an interesting combination of Moroccan and Indian spices, and was topped with a delicious mint couscous. This dish would be the only conceivable reason to return.
The biggest problem is the wine list, a medium sized offering of exclusively French wines that are almost all from either weak vintages or mediocre producers. Even so, prices are high. The Puligny-Montrachet and Nuits-Saint-Georges I ordered were two of the worst bottles of those wines I've ever had, despite both being close to $200 each. We let most of both bottles. It's hard to imagine a sommelier ever sampled either of those wines before buying a case from the distributor.
In the end we were disappointed but happy to flee into the peaceful solitude of the evening.
The Blanchard
1935 N Lincoln Park W
Chicago, IL 60614
(872) 829-3971
http://www.yelp.com/biz/the-blanchard-chicago