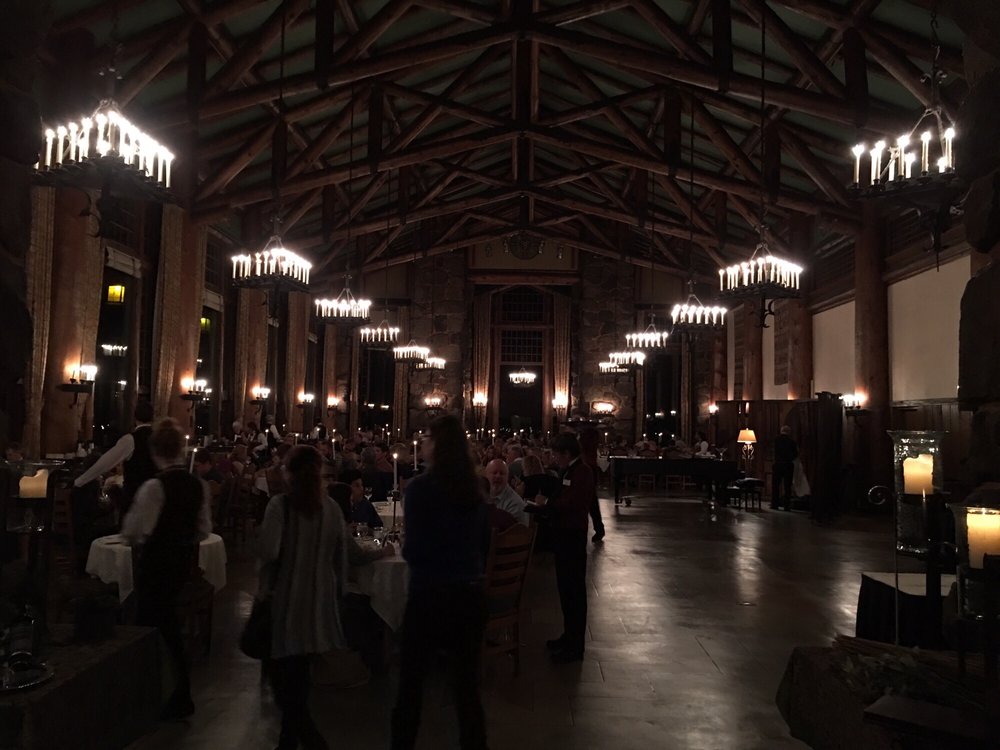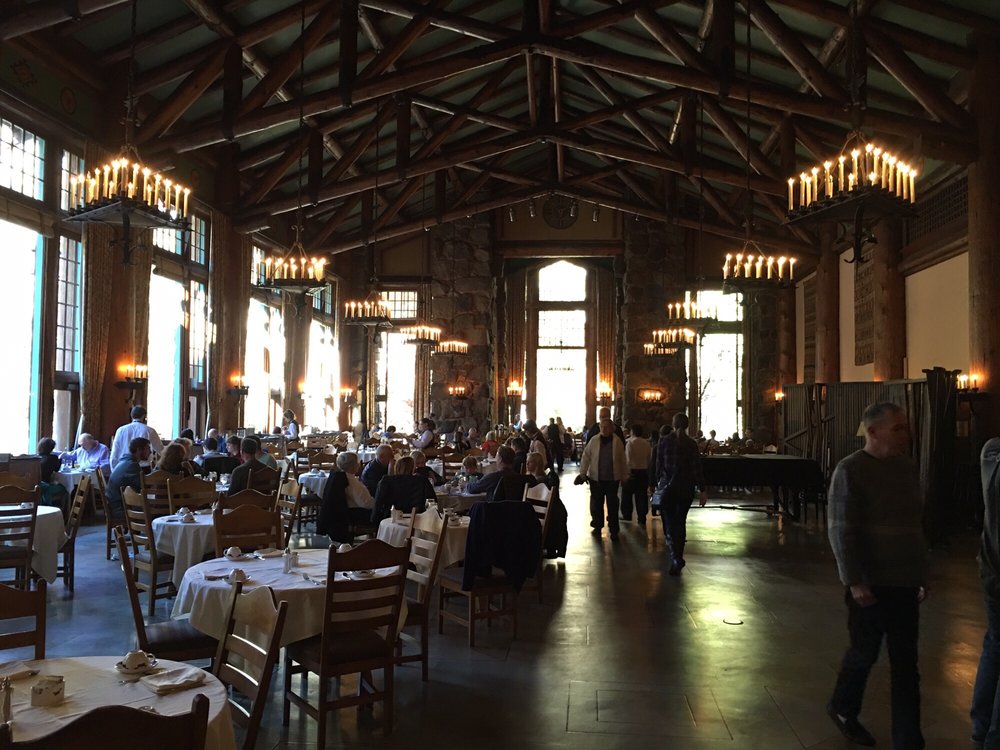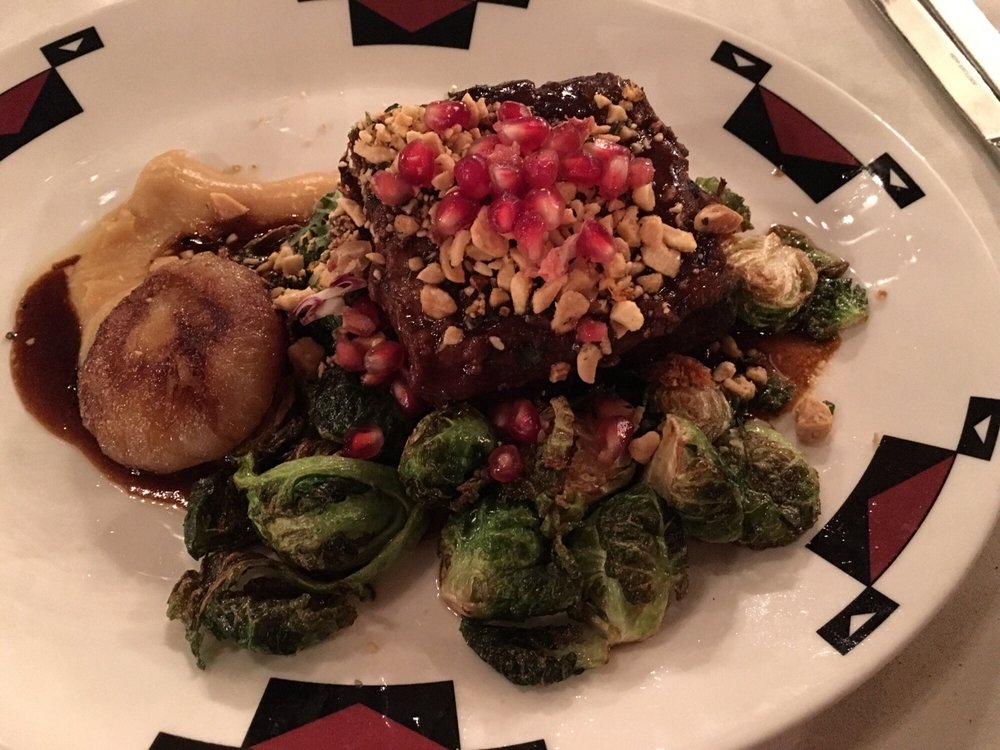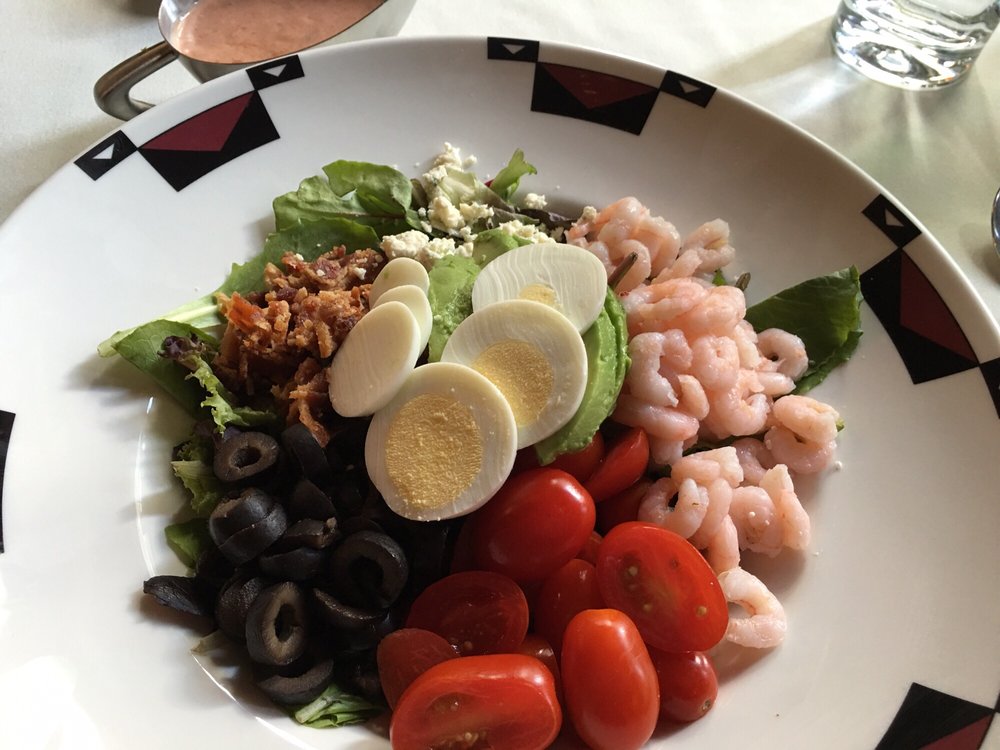 **** (4 stars)
We've been coming here since 1978, and it's amazing how it never changes. In fact, I think it hasn't really changed much since 1927, when the hotel was constructed. The food is no doubt different than it was then, but it's remarkably similar to the way it was in 1978.
The soups are still rich and creamy, and the portions large. At dinner I enjoyed the short ribs, and the salmon was even better.
There's a buffet breakfast, but even better choices are available on the menu, including a kitchen sink vegetarian omelet made with three eggs that barely fits on the plate.
Many of the servers have been working here almost as long as I've been coming, which is a testament to what a special venue this is. During the day, the tall glass windows offer unsurpassed views of Yosemite valley. And at dinner the enormous windows turn into mirrors, reflecting back the hundreds of candles in the chandeliers.
It's really a pretty magical place.
Ahwahnee Dining Room
Ahwahnee Hotel
9005 Ahwahnee Dr
Yosemite National Park, CA 95389
(209) 372-1489
http://www.yelp.com/biz/ahwahnee-dining-room-yosemite-national-park