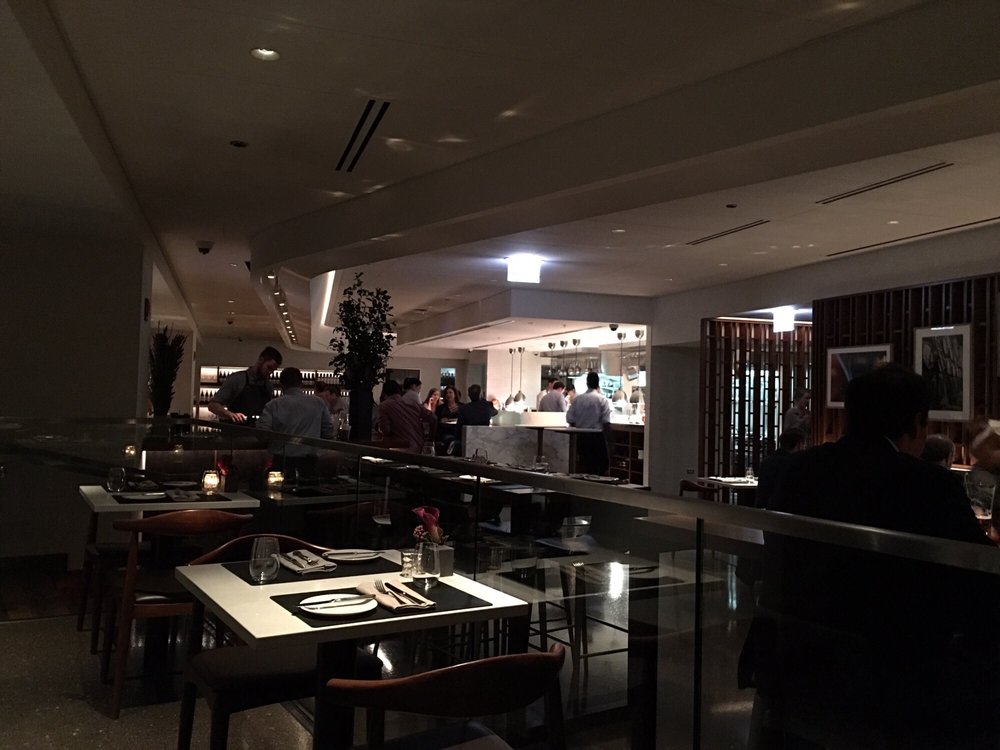 **** (4 stars)
Green River offers one of the better cocktail lists in Chicago, and the dining area is upscale, trendy and yet intimate. The approach, through long hospital-like corridors is a bit weird, but once there you can settle in and enjoy some interesting small plates and a lot of cocktails.
One word of caution is that wine offerings are pretty limited, so it's definitely a cocktail place. I liked that there were a lot of choices that weren't overly sweet.
Food was good, even if there were no real home runs. Service was very knowledgeable and helpful.
GreenRiver
259 E Erie St
18th Fl
Chicago, IL 60611
(312) 337-0101
http://www.yelp.com/biz/greenriver-chicago