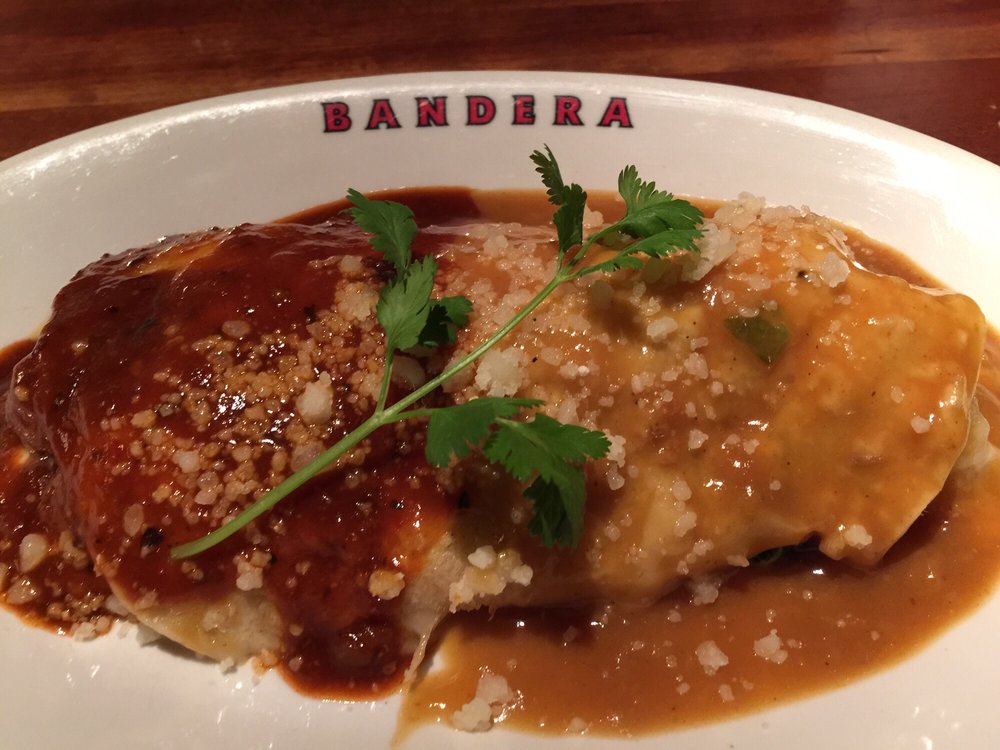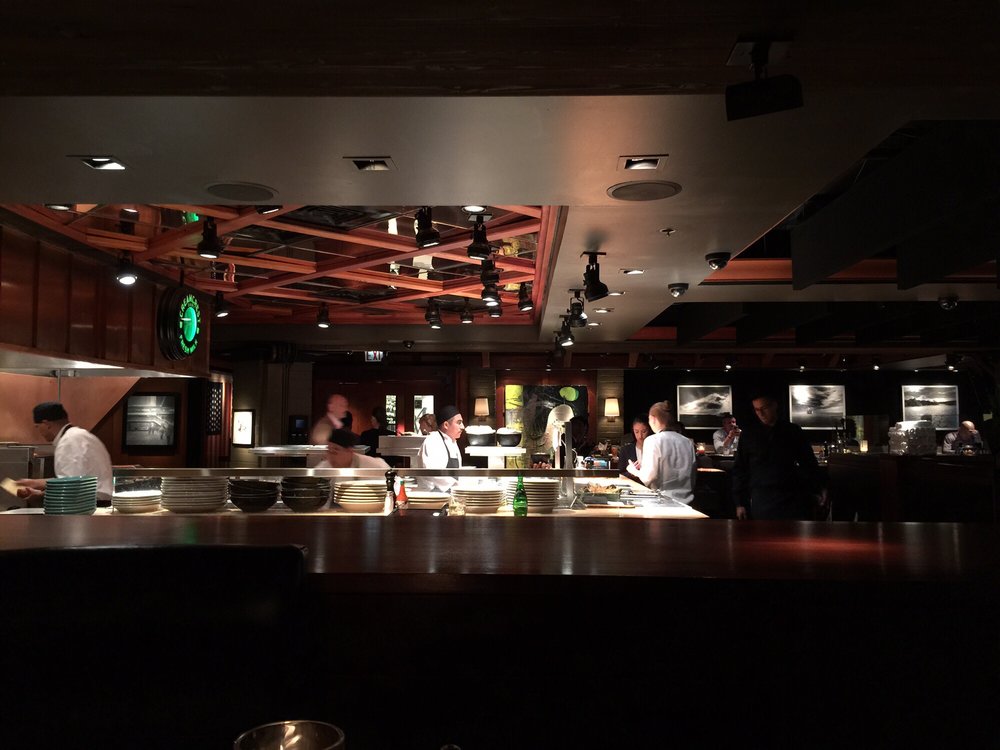 **** (4 stars)
I love the atmosphere of this place, which is intimate and fairly dark, with spotlights aimed at the tables rather than the diners. The live jazz is just the right volume, giving the place a supper club feel.
The menu is similar to Hillstone's and Houston's, which isn't surprising since it's affiliated. A couple of our favorite starters from there appear here. The spinach artichoke dip is creamy, and served with sturdy tortilla chips perfect for dipping. Also included are sour cream and a salsa with just a hint of heat. House smoked salmon is very smokey, delicate and flaky, served with crisp toast and a mayo and dill based spread.
Bandera's Caesar salad isn't for purists, as it uses kale, and the croutons are made from a fairly sweet corn bread. Ours were heavily over-dressed, but when the waitress noticed we weren't enjoying them she immediately had them remade with about one fifth the dressing, and they were much better.
A house specialty is the enchilada, which is available with steak or a la carte. It's a bit unusual in that it's stuffed with squash, but is quite creamy, cheesy and satisfying.
Much of the menu is given over to burgers and other sandwiches, so the price for dinner and a show can be quite reasonable.
Service was super attentive without being intrusive.
Waits can be long, so reserve ahead, despite the fact that their reservation system doesn't work as well as opentable.
This is definitely a great place for live jazz in a supper club atmosphere.
Bandera Restaurant
535 N Michigan Ave
Chicago, IL 60611
(312) 644-3524
http://www.yelp.com/biz/bandera-restaurant-chicago