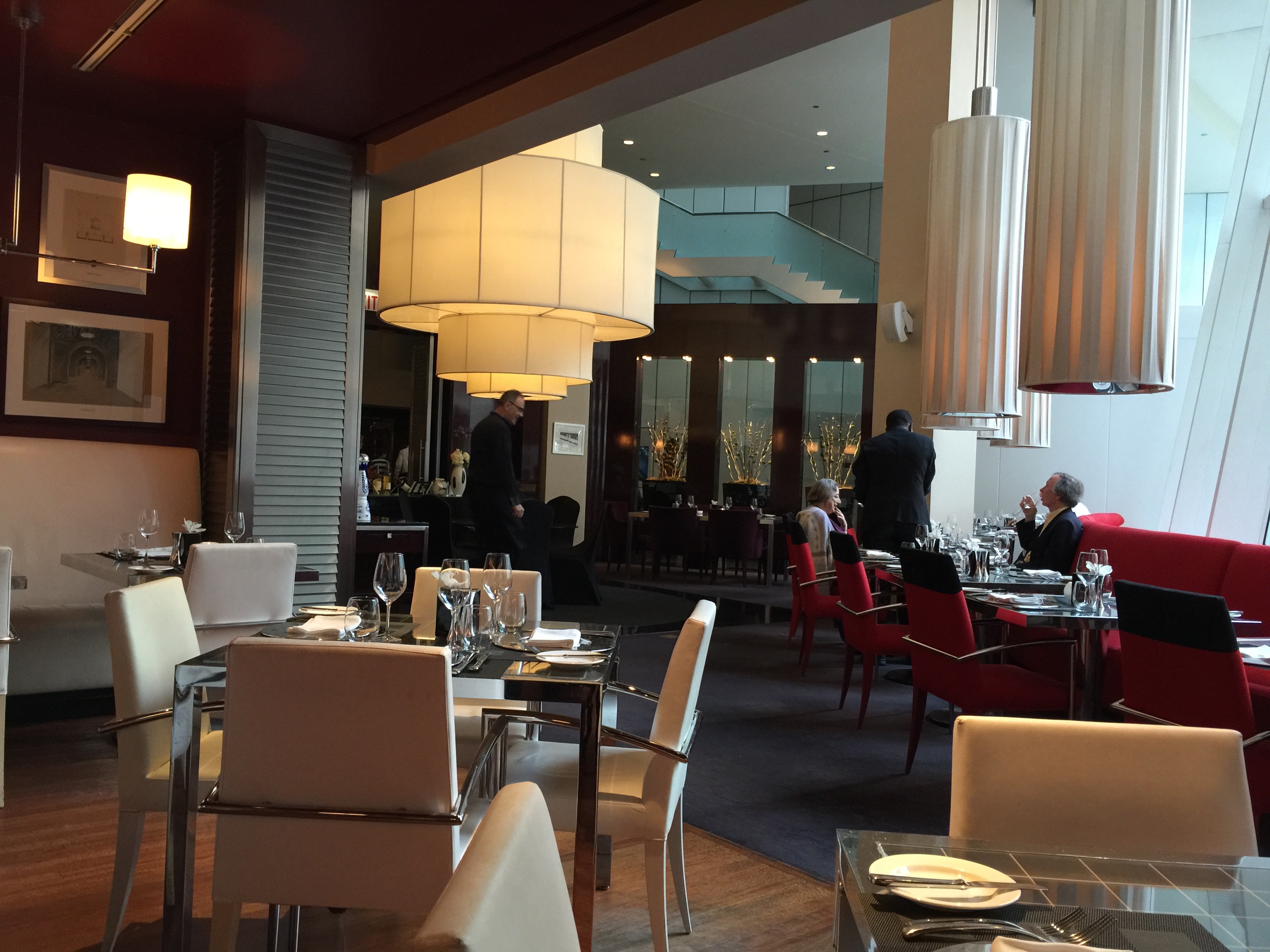 ***** (5 stars)
What a wonderful meal we had here! I loved the combination of Michelin-star level cuisine with friendly, fun service. Romi, the singing waiter provided theatrically French attentiveness without being stiff, and Chef David visited our table multiple times to make sure we enjoyed everything.
Perhaps all this attention was due to our ordering the menu degustation, as none of the other diners seemed to be having it. I can't imagine why, as it is a real deal. David checked with us beforehand to make sure it was okay for him to serve different members of our party different dishes in each course, and we enthusiastically agreed, as it allowed us to sample twice as many dishes.
And dishes galore there were, each artfully arranged, and accompanied by thoughtful wine pairings. I'll let the photos speak for themselves, but suffice it to say that each was just as delicious as it looks.
The pastry chef continued the trend with four spectacular desserts, some of which she concocted on the spot.
We will be back soon, as the creativity here seems endless.
Cafe des Architectes
20 E Chestnut St
Chicago, IL 60611
+1-312-324-4063
http://www.yelp.co.uk/biz/cafe-des-architectes-chicago-7