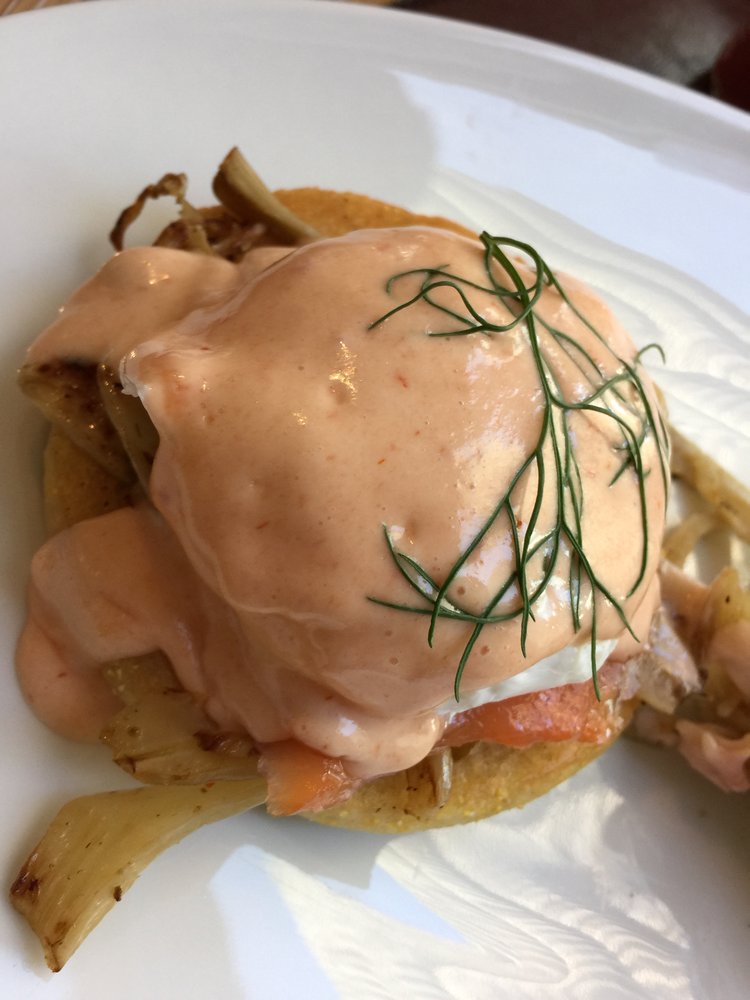 ***** (5 stars)
Beautiful space with high ceilings and lots of light. We went for a Saturday brunch. There is an extensive buffet, but we ordered off the menu.
The skillet we had was good, but the highlight of the meal was the Benedict. We selected the salmon, and it was an amazing blend of ingredients. The sauce was not a standard Hollandaise as is usual on a Benedict, but rather something much more citrusy and a perfect accompaniment to the salmon and the beautifully cooked eggs. Wedge potatoes had a strong herb flavor but were unremarkable. Service was attentive.
It should be noted that, although we did not have wines (since it was 10am), the wine list here is perhaps the most interesting in the city, with a very broad range of selections ranging from extravagant to affordable, and all very interesting.
Travelle
330 N Wabash Ave
2nd Fl
Chicago, IL 60611
(312) 923-7705
http://www.yelp.com/biz/travelle-chicago