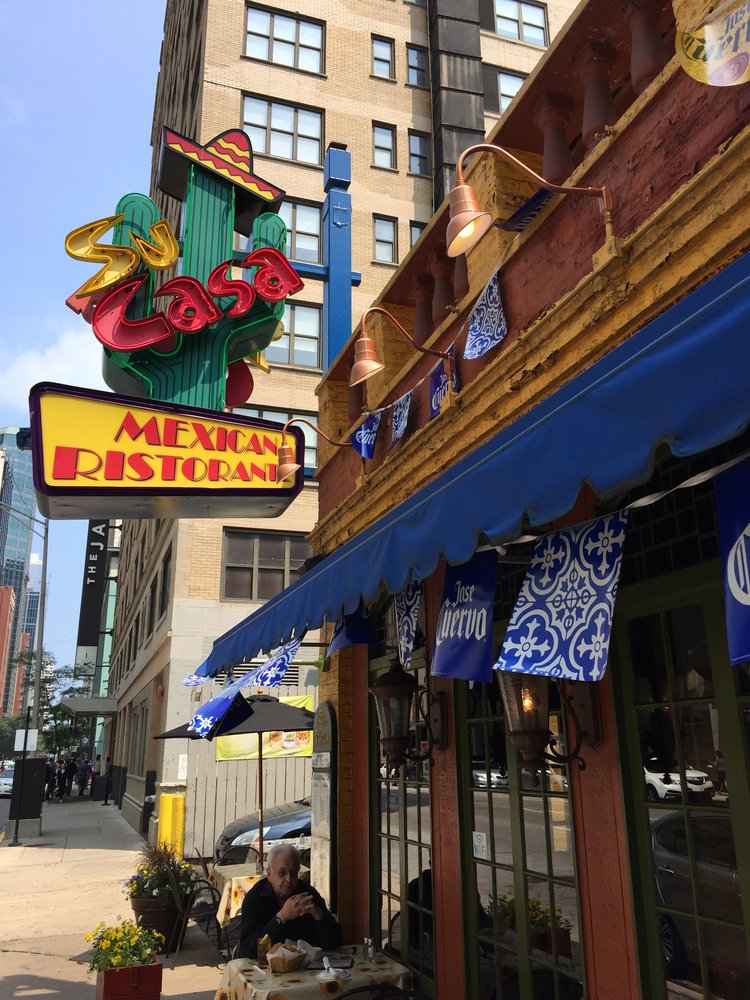 *** (3 stars)
I liked the hole-in-the-wall ambiance of this Mexican place, and the experience was, on the whole, pretty good. I'm not sure about the reviewers who've described it as "authentic." Authentic what? It's certainly not authentic Mexican food from Mexico. It might be regarded as authentic suburban US Tex/Mex food! That's not necessarily a bad thing, as long as it's what you're expecting.
They definitely make a good Margarita. I upgraded to the Golden Margarita, and it was worth every cent of its $10.50 price. It came with some excellent chips and okay salsa. The chips were the real kind, made from cut tortillas, so they had a nice sturdiness to them that I associate with old time Mexican restaurants before the Doritos era.
The botanas appetizer sampler was a good opportunity to try most of the apps on the menu, but none were particularly noteworthy. The best was the chili relleno, followed by the seasoned ground meat, although I had to remove it from the stale round chips it was served on and transfer it to the chips in the basket. Nachos were definitely a miss.
The vegetable fajitas, on the other hand, were really good, and the lunch size portion was just enough. The accompanying refried beans and rice were pretty good, too. I neglected to specify corn tortillas, so ended up with flour, but the waitress cheerfully replaced them when I asked if corn were available.
Overall I'd go back for certain items such as the fajitas, and I'd certainly visit if I just wanted a great margarita.
Su Casa Restaurant
49 E Ontario St
Chicago, IL 60611
(312) 943-4041
http://www.yelp.com/biz/su-casa-restaurant-chicago