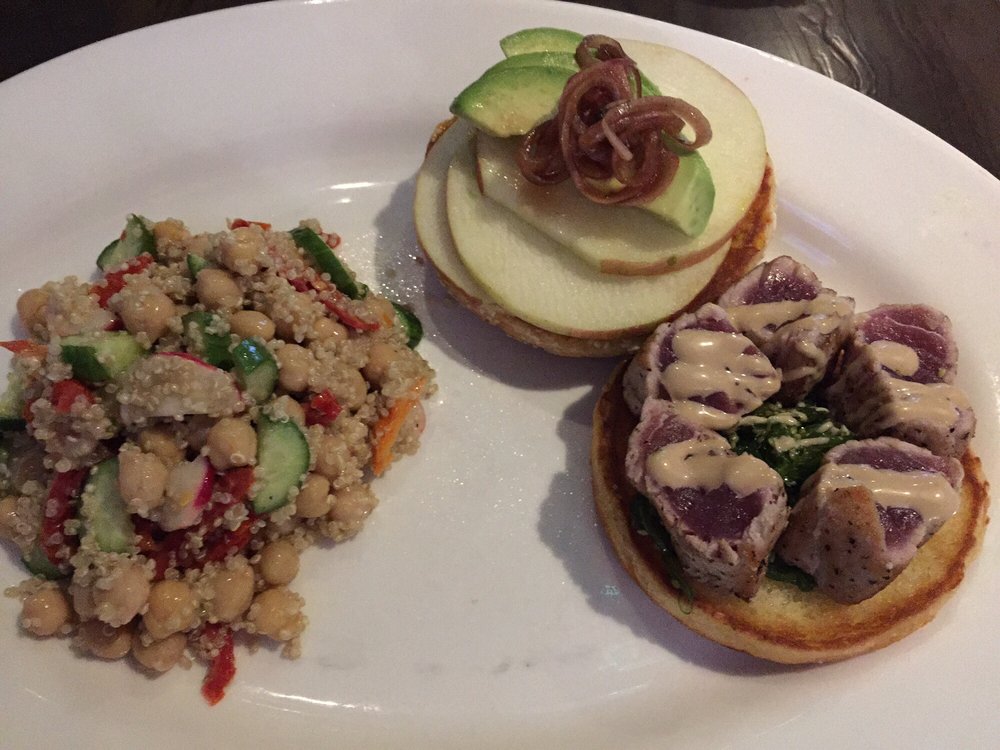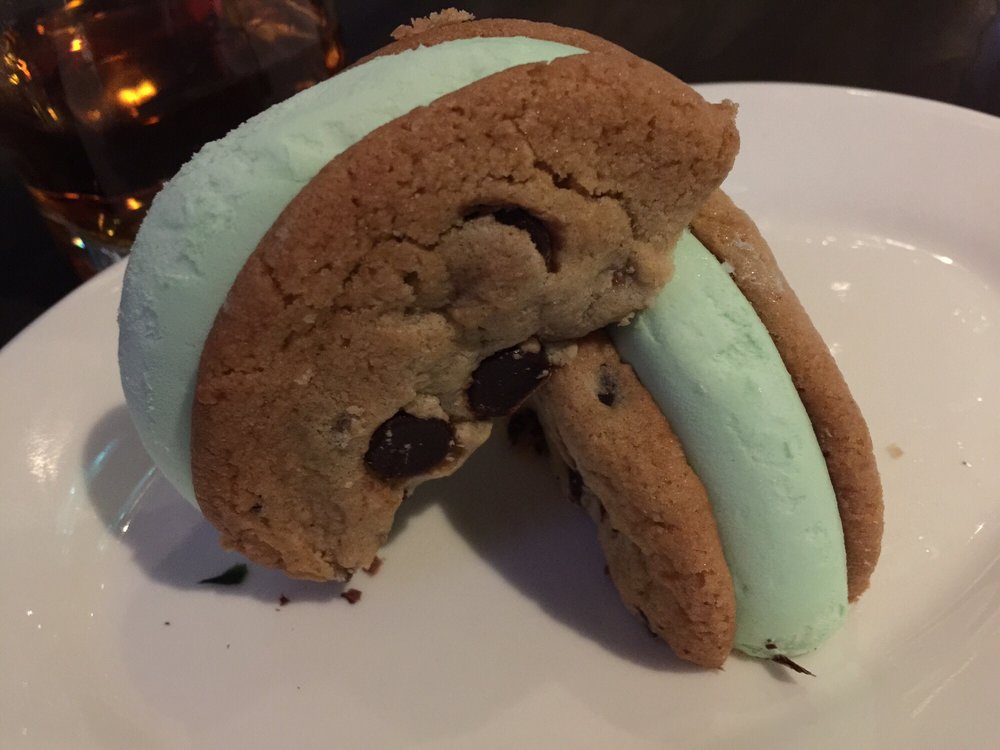 ***** (5 stars)
I absolutely loved the chill atmosphere of this place, with its upbeat soundtrack that's not too loud, and its modern ambience. On nice days the front opens out onto the sidewalk, but my favorite spot is at the full service bar, where the servers are as knowledgeable about the menu as the drinks.
And what a menu! I started with the grilled artichokes, which were charred around the edges and tender and meaty in the center. The bitterness of the char worked perfectly with the remoulade (which was really more like an aioli).
At the bartender's recommendation I had her favorite, a tuna sandwich. Okay, now erase the image that just formed in your head, as this was nothing like any tuna sandwich you've ever had. Tender, rare circles of ahi tuna decorated a sesame bun, and slices of crisp apple added a delightful crunch to every bite. Amazing!
For desert I chose the mint gelato sandwich, which was served between two chocolate chip cookies. It went great with a generous pour of Macallan 12.
A limited wine and beer list contains very thoughtful selections. Although there are only twenty or so wines by the glass, I would have happily have any of them, and I'm not sure I've ever said that about a restaurant's wine by the glass offerings before.
Needless to say, I will back at Doc B's very soon!
Doc B's
55 E Grand Ave
Chicago, IL 60611
(312) 999-9300
http://www.yelp.com/biz/doc-bs-chicago-3