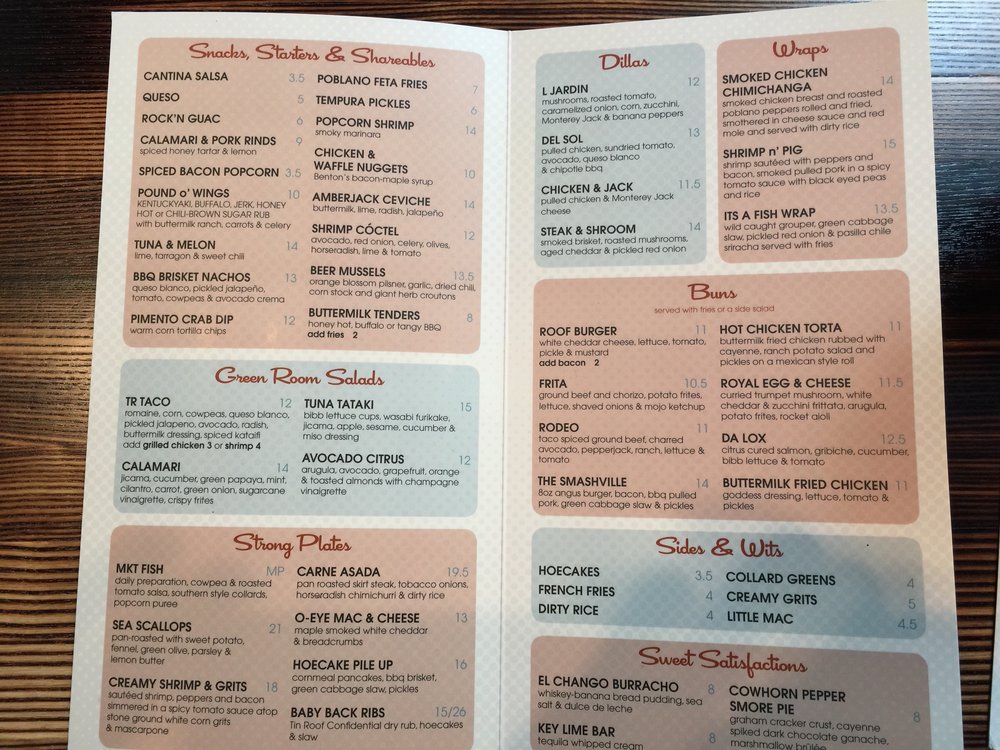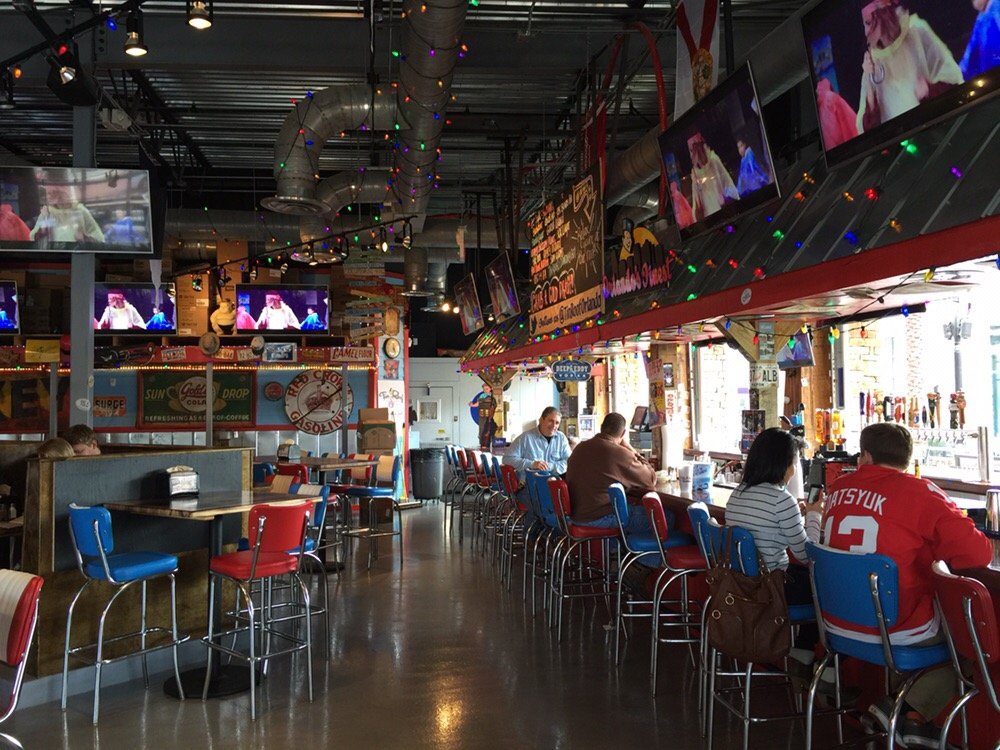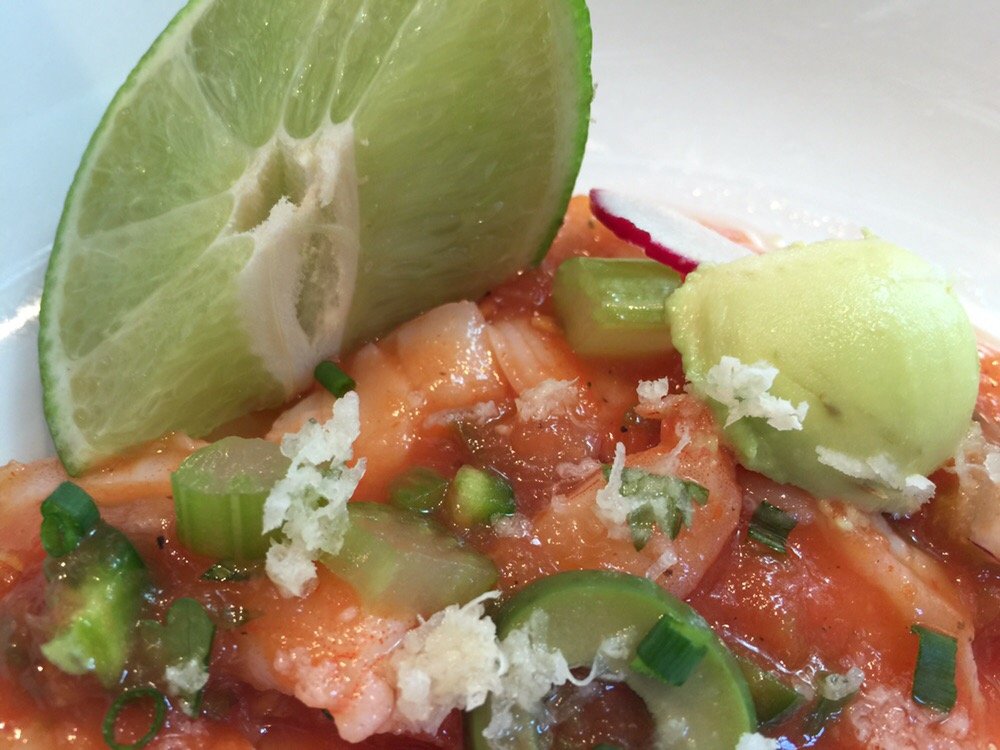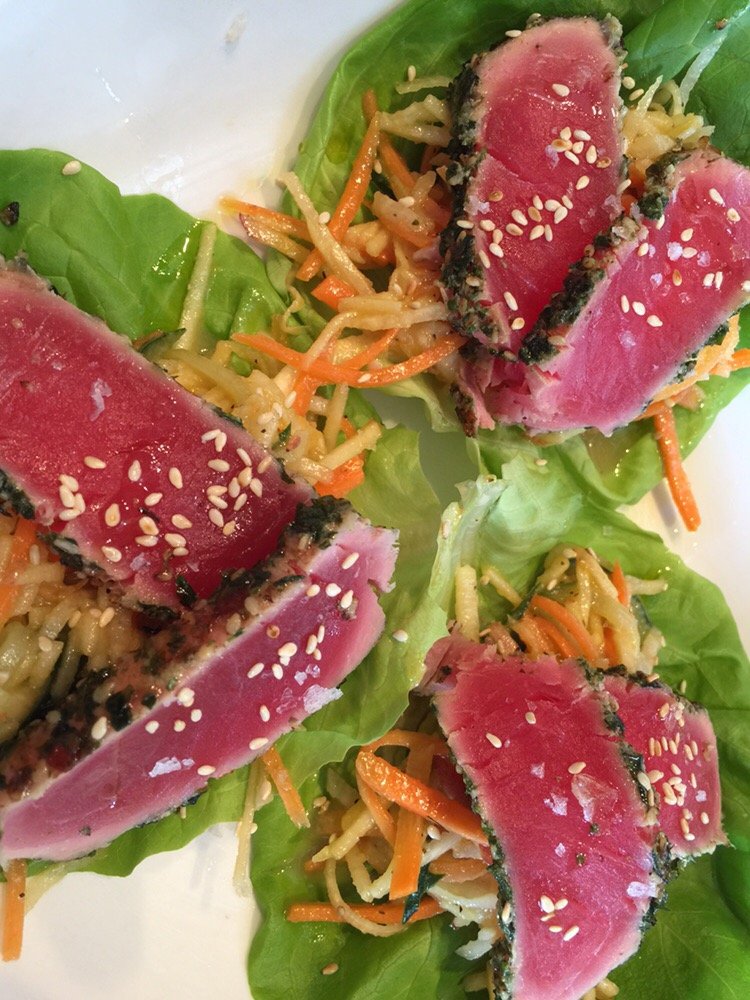 **** (4 stars)
I was expecting this place to be more like a sports bar, given the decor, but I was pleased to find many tasty and healthful items on the menu in addition to the heavier food.
I tried the Shrimp Coctel (which is really ceviche) and the Tuna Tataki. Both were excellent. The shrimp were tender, and the lime marinade contained just enough tomato that the dish earned its unusual name. The tuna was definitely sushi grade, and could be eaten with a fork or folded into the lettuce to make three nice wraps. The bed of slaw was appropriately tangy and fresh tasting.
Others in my party had a salad with chicken, which was good, quesadillas, which got mixed reviews, and a chicken sandwich that turned into a bit of a slippery mess but tasted good.
Service was friendly and attentive, and out party of eight was served quickly at lunch (although we were one of the the few tables seated; presumably after the grand opening things will pick up.)
Tin Roof
8371 International Dr
Ste 100
Orlando, FL 32819
(407) 270-7926
http://www.yelp.com/biz/tin-roof-orlando