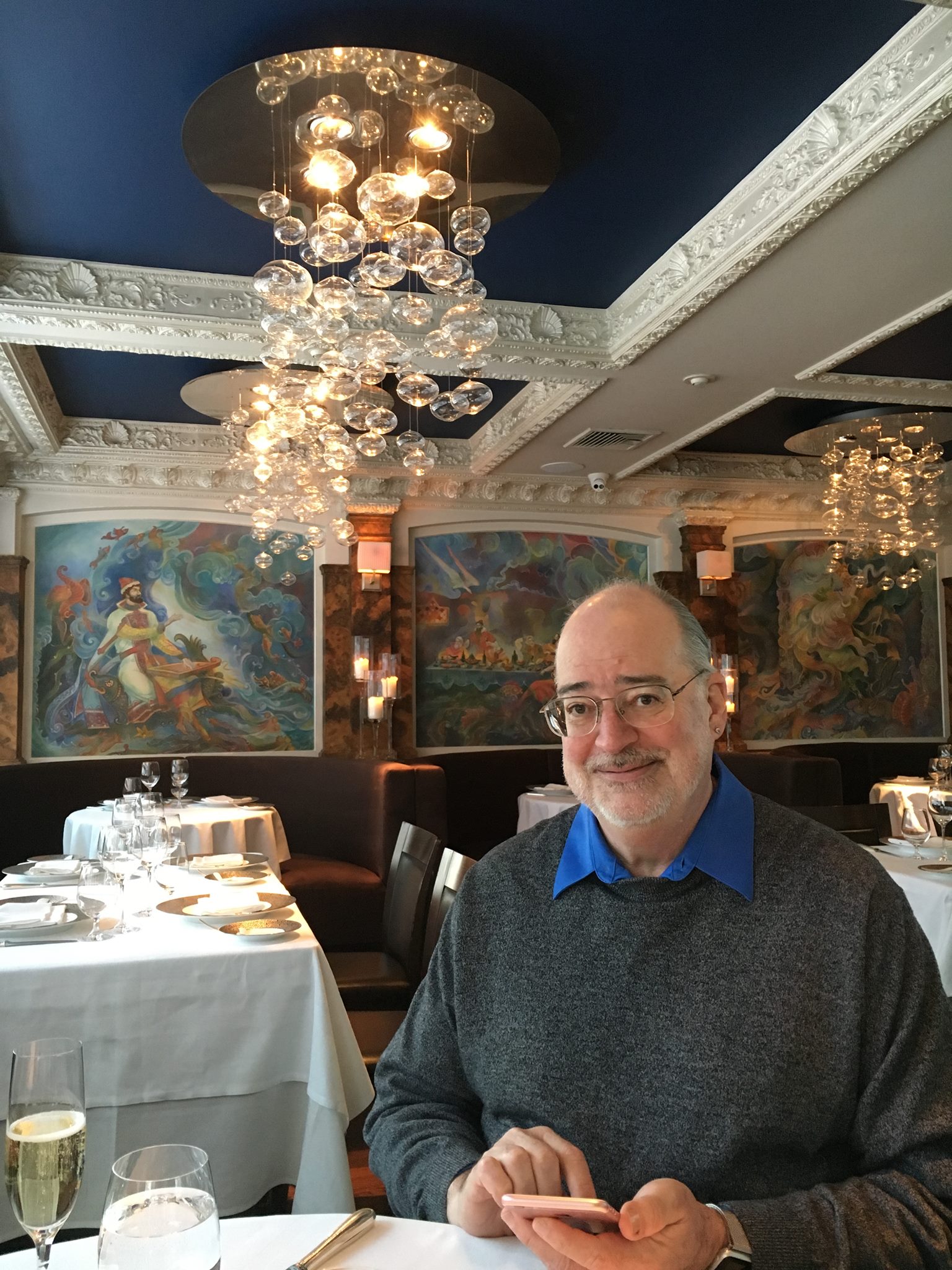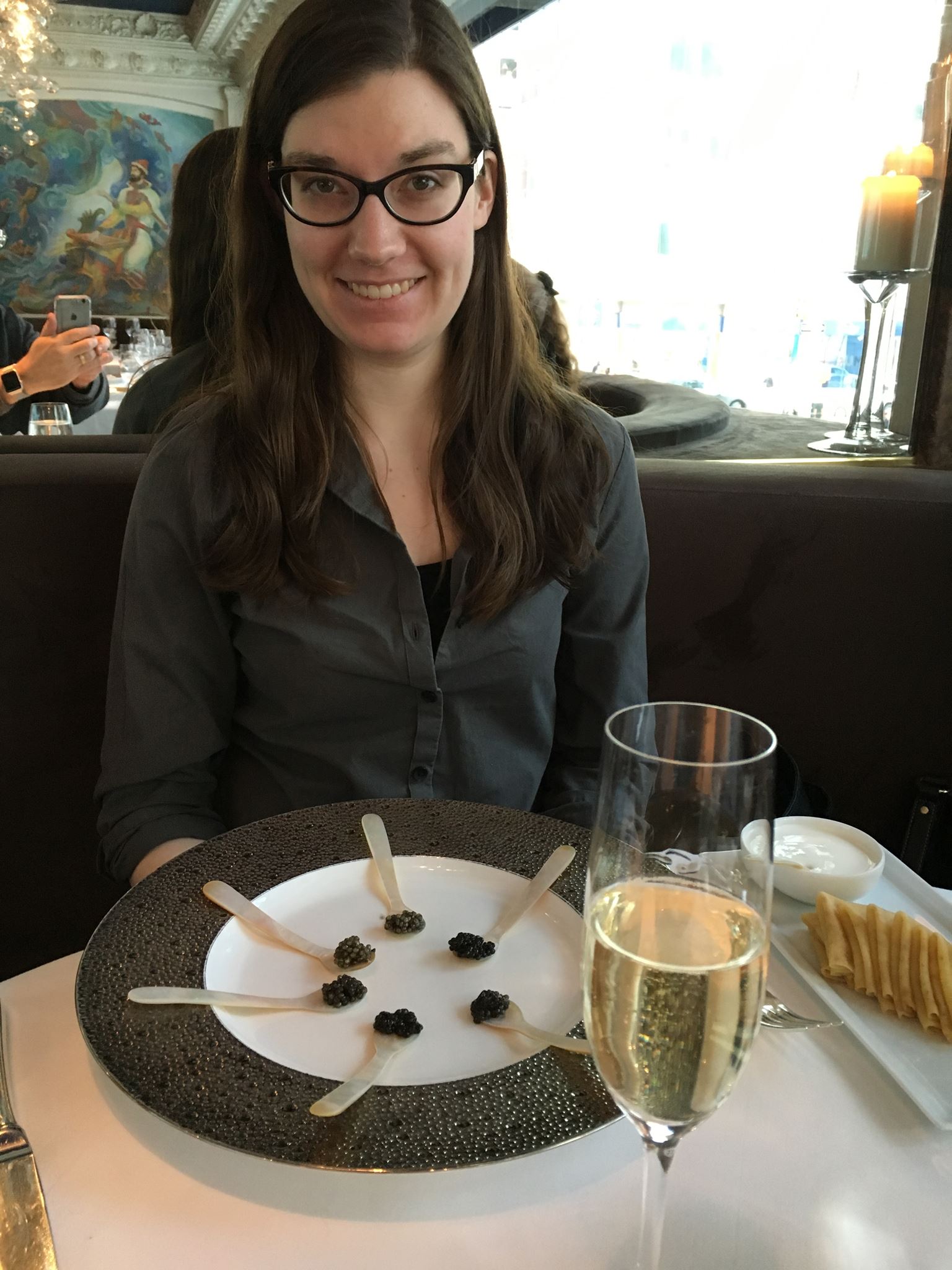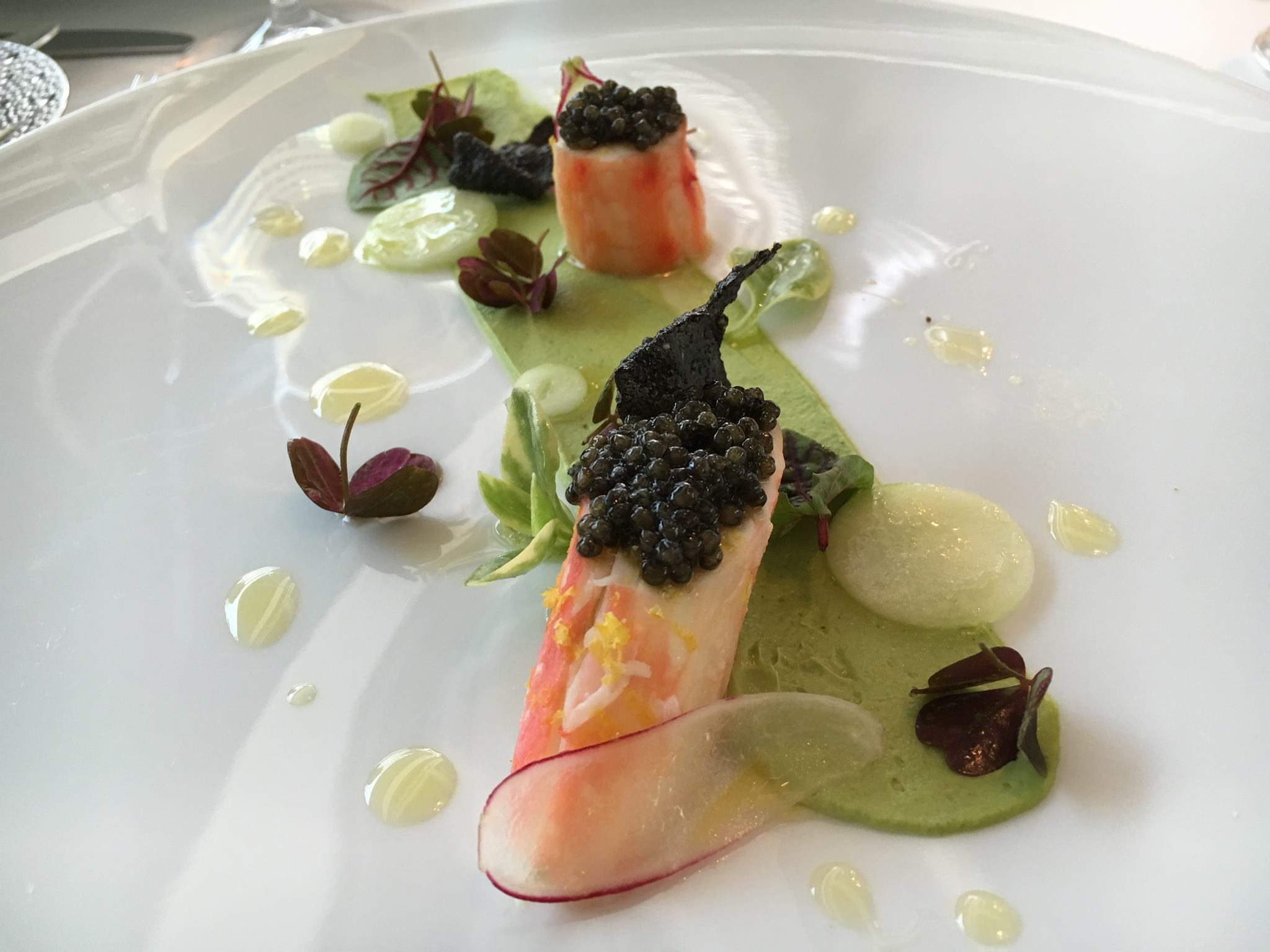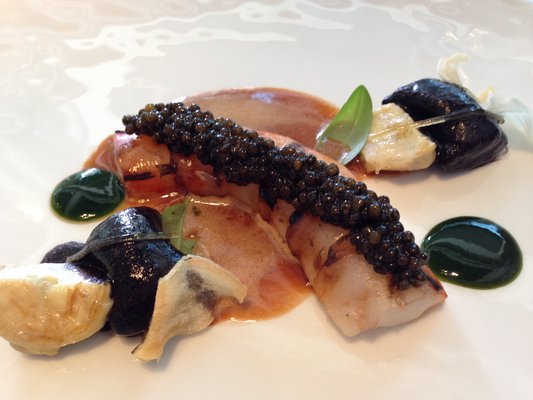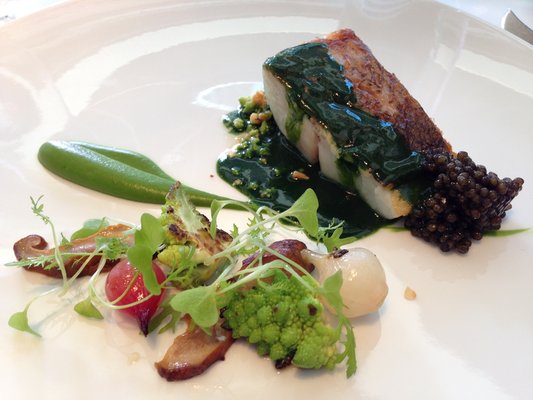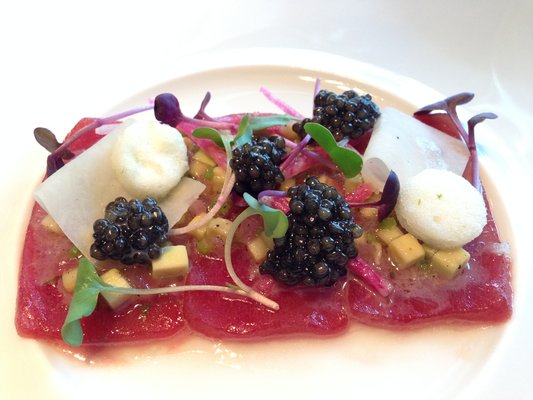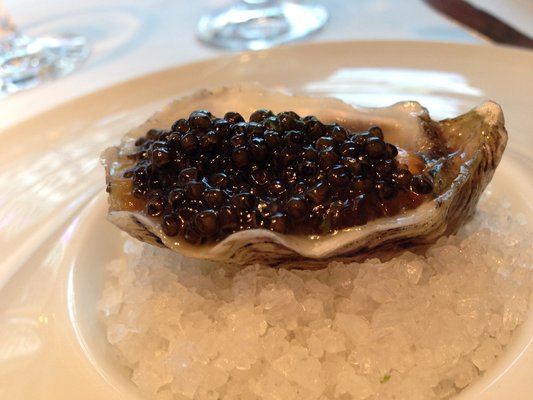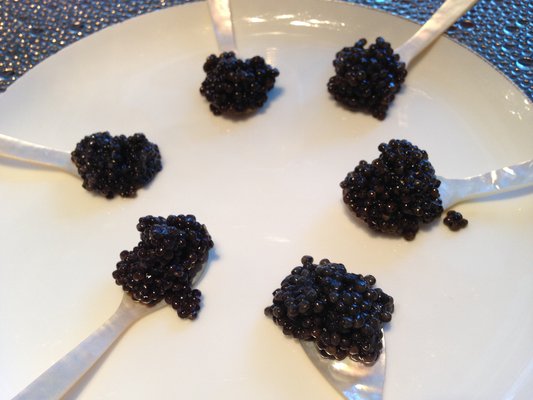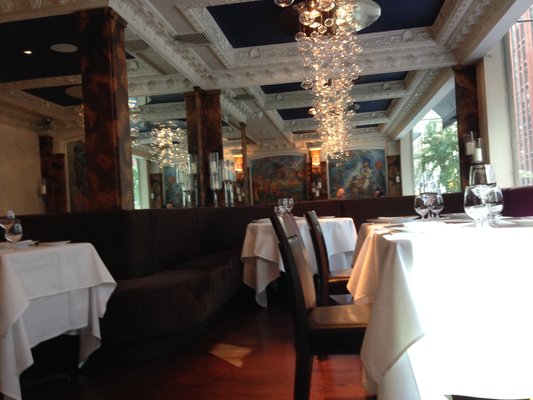 ***** (5 stars)
Even without the caviar this would be a stellar restaurant, but for anyone who enjoys caviar it is an absolute must visit.
The dining room is elegant and intimate, and service is friendly and professional.
Food preparation is meticulous, complex, inventive and surprising. We had the caviar tasting menu, which began with a spoonful of each of six wonderful caviars, mostly osetras. The differences were in some cases surprising, yet subtle enough that it was great to be able to familiarize ourselves with the flavors unaccompanied (except for wonderful blinis–really more like crepes) and creme fraiche.
Then we were served six courses incorporating the same caviars. Our favorite courses were all the cold ones, including the oyster, tuna, and ice cream.
The caviar tasting menu is an amazing deal, as the caviar alone would cost more than the entire meal.
Wine pricing is also extremely reasonable. We had a half bottle of Krug Champagne and a superb bottle of Puligny-Montrachet. I doubt you could find these wines at a better price at any restaurant in the city.
Needless to say, Caviar Russe is on our must-visit list for our next trip!
Caviar Russe
538 Madison Ave
2nd Fl
New York, NY 10022
(212) 980-5908
http://www.yelp.com/biz/caviar-russe-new-york