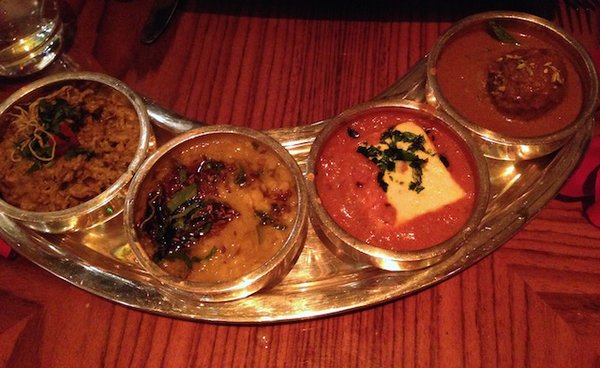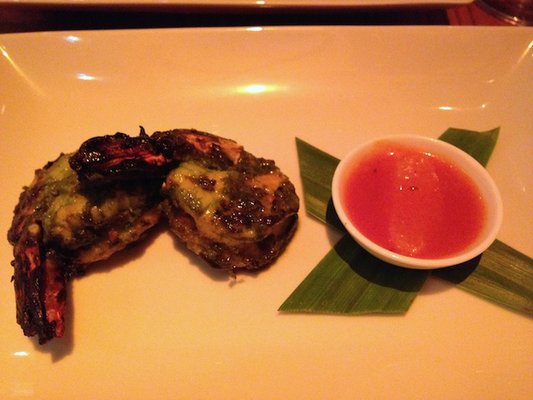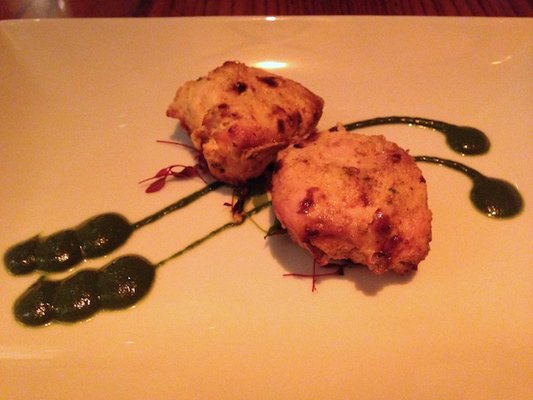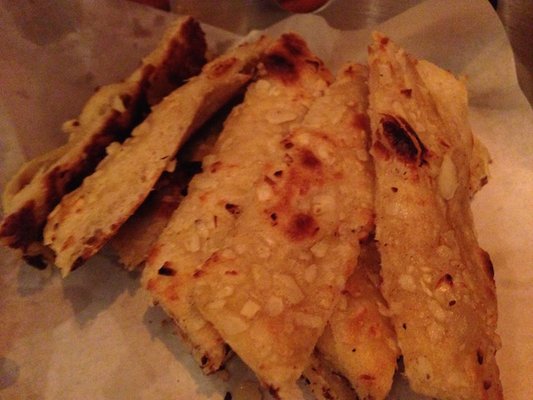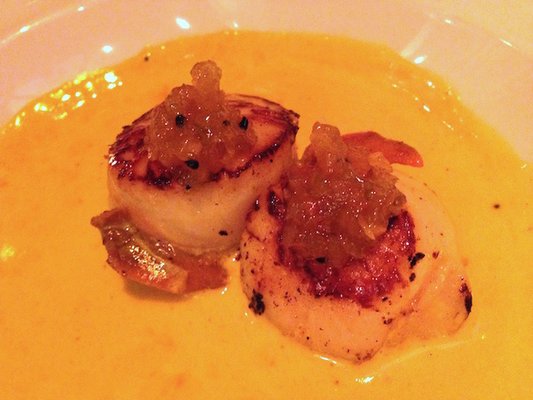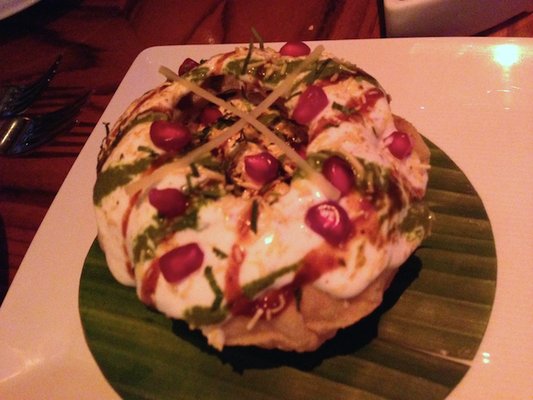 ***** (5 stars)
It's hardly surprising that all of the best Indian meals I've had have been in London, even include some Michelin starred meals. But Veeraswamy may well be the best of the best.
I was actually not expecting it to be quite that good, because the opentable listing emphasizes their corporate connections, plus a recommendation by National Geographic(?!)
Yet everything we tried was one of the best Indian dishes I've tasted, and we tried quite a few items, sampling four appetizers and a vegetarian main that included four separate dishes. Particular highlights were the Raj Kachori, a fancy version of Indian street food consisting of a crisp wheat puri filled with goodies, and Scallop Moilee, which came in a stunning coconut and ginger sauce. My wife is a Chicken Tikka aficionado, and proclaimed this one the best Indian dish she ever tasted.
There is also an excellent wine list, highlighted by some very well-described white and red Burgundies.
This will definitely be the Indian restaurant we return to on our next visit to London.
Veeraswamy
Victory House
99 Regent Street
London, W1B 4RS
+44 20 7734 1401
http://www.yelp.com/biz/veeraswamy-london