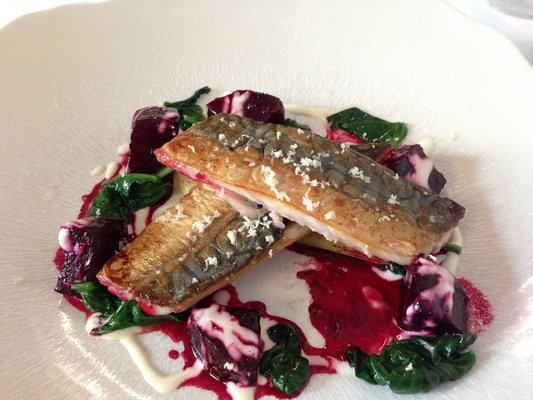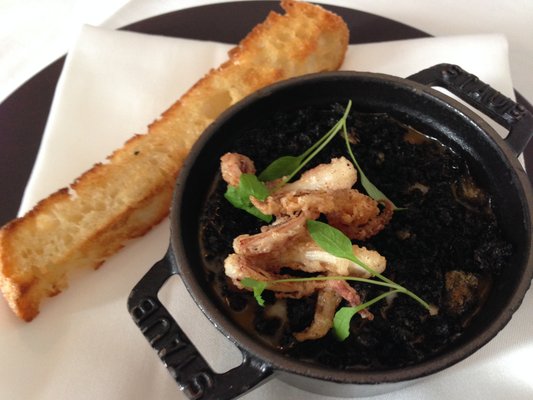 ***** (5 stars)
We were fortunate to find a table available when we wandered in for a late lunch. There is a superb prix fixe lunch menu at a very affordable price (so affordable, we couldn't resist spending several times as much on a wonderful Corton Charlemagne, the perfect accompaniment).
I selected a cassoulet of squid and smoked mussels as my starter. It was richly flavored without being excessively buttery, although there was certainly plenty of that on the wonderful toast served with it.
For my main I had the mackerel. This is a dish for true fish lovers, as it's of course quite fishy, but was not at all oily, just moist, and with a perfectly crisped skin. The accompanying beets were luscious.
A wonderful cheese trolley capped off a delightful meal. Professional yet friendly service increased our enjoyment, making us feel particularly lucky to have been squeezed in without a booking.
Highly recommended as a dressy, sophisticated retreat from the tourist-choked streets outside!
Roux at Parliament Square
11 Great George Street
Parliament Square
London, SW1P 3AD
+44 20 7334 3737
http://www.yelp.com/biz/roux-at-parliament-square-london