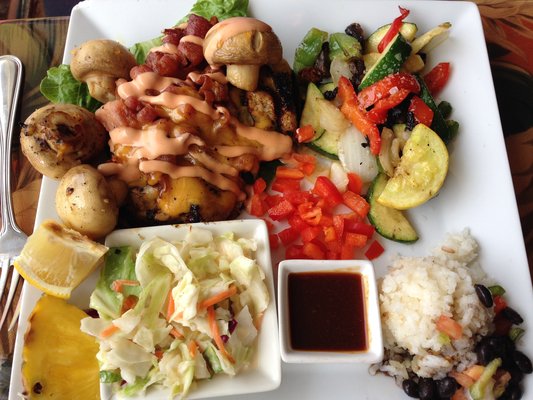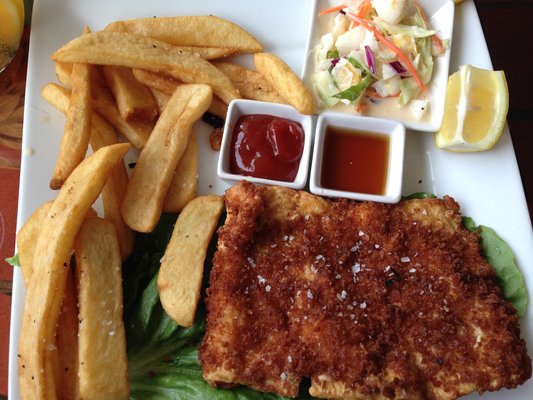 **** (4 stars)
If you're looking for good food right at the beach in Cocoa, this is the place. It's not just your typical fried fish hut, but an excellent restaurant with a range of offerings that is an unexpected and pleasant surprise.
We particularly enjoyed the coconut shrimp appetizer and the wedge salad. The entrees were also good, with a massive plate of "Malibu" chicken — chicken covered with cheddar cheese, bacon and mushrooms.  I was a bit surprised that there was no tartar sauce for the fish and chips. Side dishes, which come with the entrees, were also very good, especially the coconut rice and the cole slaw.
Pricing is extremely reasonable for the great quality and large portions.
Reservations are really important. This restaurant has only five inside tables, and two more outside, so plan ahead, or come at an off time!
Fat Kahunas
8 Minuteman Cswy
Cocoa Beach, FL 32931
(321) 783-6858
http://www.yelp.com/biz/fat-kahunas-cocoa-beach-2