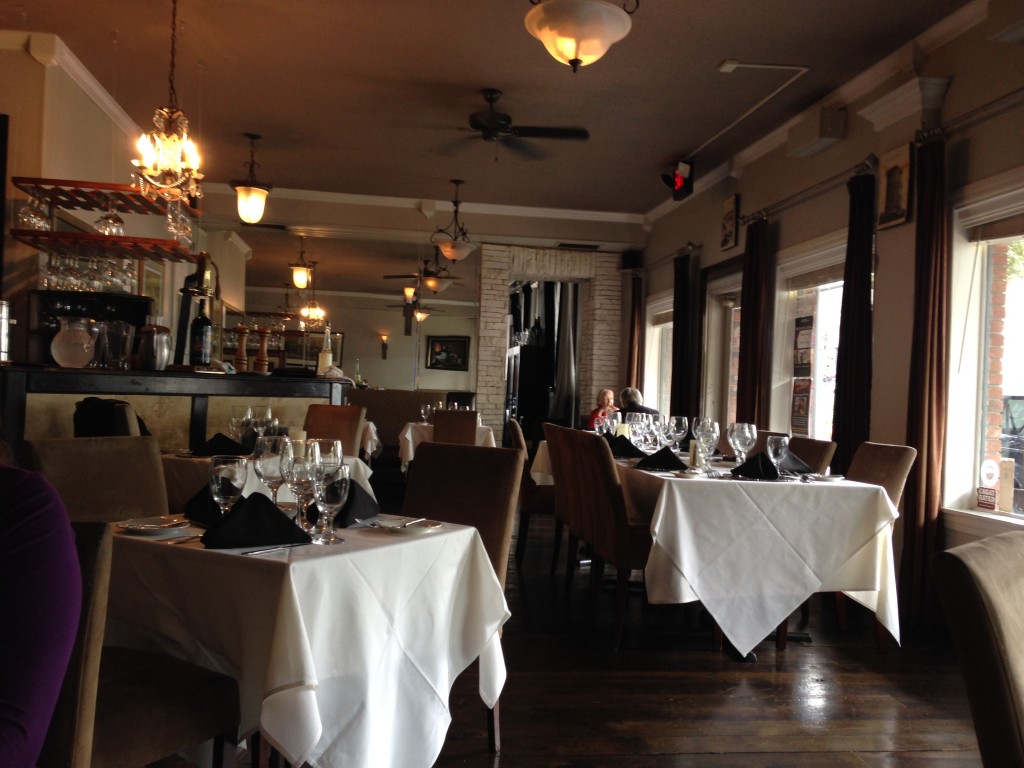 ***** (5 stars)
For us, Chez Vincent is like a little trip back to the neighborhood restaurant we always ate at in France.
The service is amazing, professional, anticipating every need, offering tastes of the wines by the glass, just perfect. The fact that our waiter handled the nearby table of French patrons (an endorsement in itself) fluently in French, then switched to us with no detectable accent was impressive.
The food is completely authentic. The house made pate is served just as it should be, with mustard and cornichons. My escargot was perfect–tender and just the right amount of garlic butter (which is to say, a lot!) I had the corvina in caper butter, a lunch special, and it was perfectly pan seared and then finished in the oven.
Food prices at lunch are reasonable for the quality, and there are many decent wine prices as well. My only complaint was that several of the wines I tried to order were unavailable; it's time to update the very extensive list to reflect reality.
We loved this place, and will be back soon.
Chez Vincent
533 New England Ave W
Winter Park, FL 32789
(407) 599-2929
http://www.yelp.com/biz/chez-vincent-winter-park