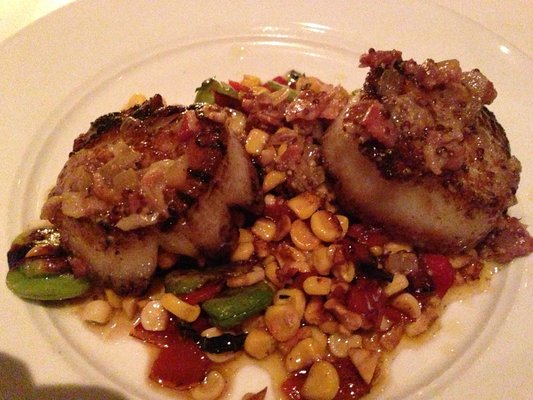 **** (4 stars)
An intimate upscale Italian restaurant with good food and great ambiance.
I tried three three tasty dishes: The diver scallops appetizer was a bit heavy, almost floating in butter, but tasty. Caesar salad was traditional and tasty, but served in "kit" form requiring a lot of cutting up to assemble it. The barramundi special was a tasty piece of fish enhanced by the horseradish creme fraiche, but the beets and kale didn't add much.
Very reasonable wine prices, and attentive, cordial service. I loved the intimate atmosphere, subdued lighting, and low noise level.
Campagnola
815 Chicago Ave
Evanston, IL 60202
(847) 475-6100
http://www.yelp.com/biz/campagnola-evanston