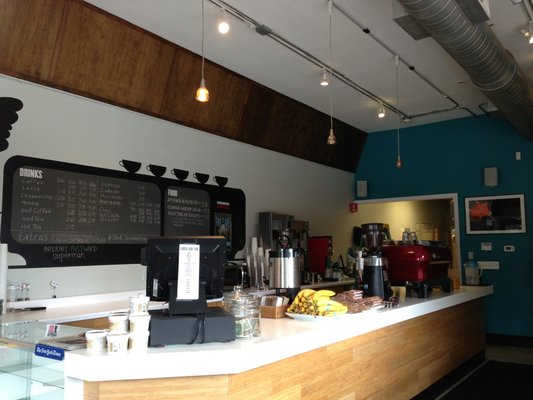 ***** (5 stars)
This is my favorite coffee house in Evanston. They are so friendly, and there is considerable artistry to the way they assemble the drinks.
Macchiatos are made the authentic way, and nicely decorated.
The base coffee is much less bitter than Starbuck's so pretty much any variant turns out better.
There is also a small assortment of packaged salads by The Growling Rabbit, which are quite good.  I particularly like the Quinoa Salad.
Other Brother Coffeehouse
1549 Sherman Ave
Evanston, IL 60201
(847) 475-5399
http://www.yelp.com/biz/other-brother-coffeehouse-evanston