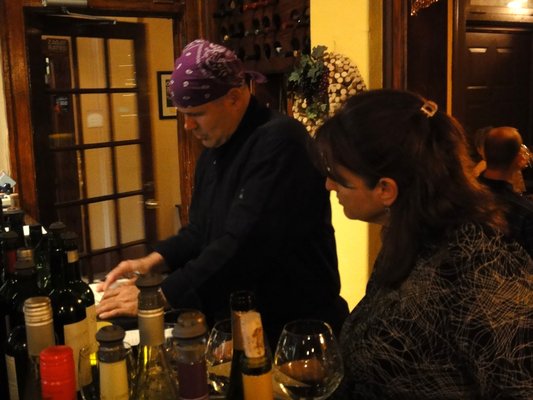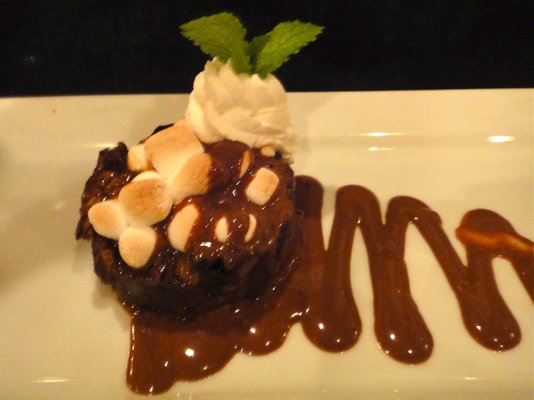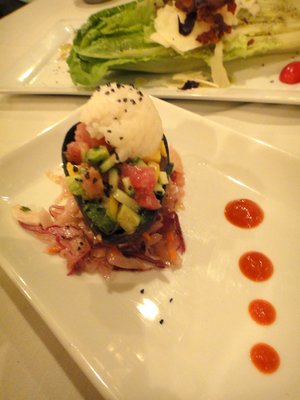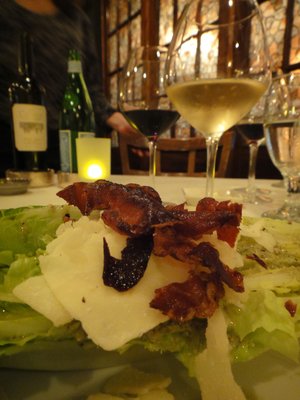 ***** (5 stars)
The Chef's Table at the Edgewater hotel is an unlikely star in the Central Florida dining scene. Certainly one of the top five restaurants, and perhaps second only to the infinitely more expensive Victoria and Albert's at Disney's Grand Floridian, the Chef's Table is tucked away in historic Winter Garden, a few miles north of the theme parks. It's an intimate place, with only a half dozen tables (although an expansion is in the works that will offer small plates in a more casual setting).
The Chef's table offers the most personal dining experience I've yet to encounter. Chef Kevin visits every table to explain (in mouthwatering detail) how each dish is prepared. It's no surprise the food is so good, as Kevin worked at both Victoria and Albert's and Emeril's Commander's Palace. Kevin's wife and business partner is Laurie, who is a very talented sommelier. She is perhaps the most talented wine matching expert I've encountered, and the wine pairing dinner is an absolute steal.
After a leisurely dinner you can often catch a stage show in the Historic Garden Theatre across the street.
This restaurant has swept the local dining awards several times, winning for best chef's table, best wine pairings, most romantic, and several other categories. It's good for intimate couples dining, business dinners, and vacationing foodies alike. Highly recommended.
Chef's Table At the Edgewater
99 W Plant St
Winter Garden, FL 34787
(407) 230-4837
http://www.yelp.com/biz/chefs-table-at-the-edgewater-winter-garden